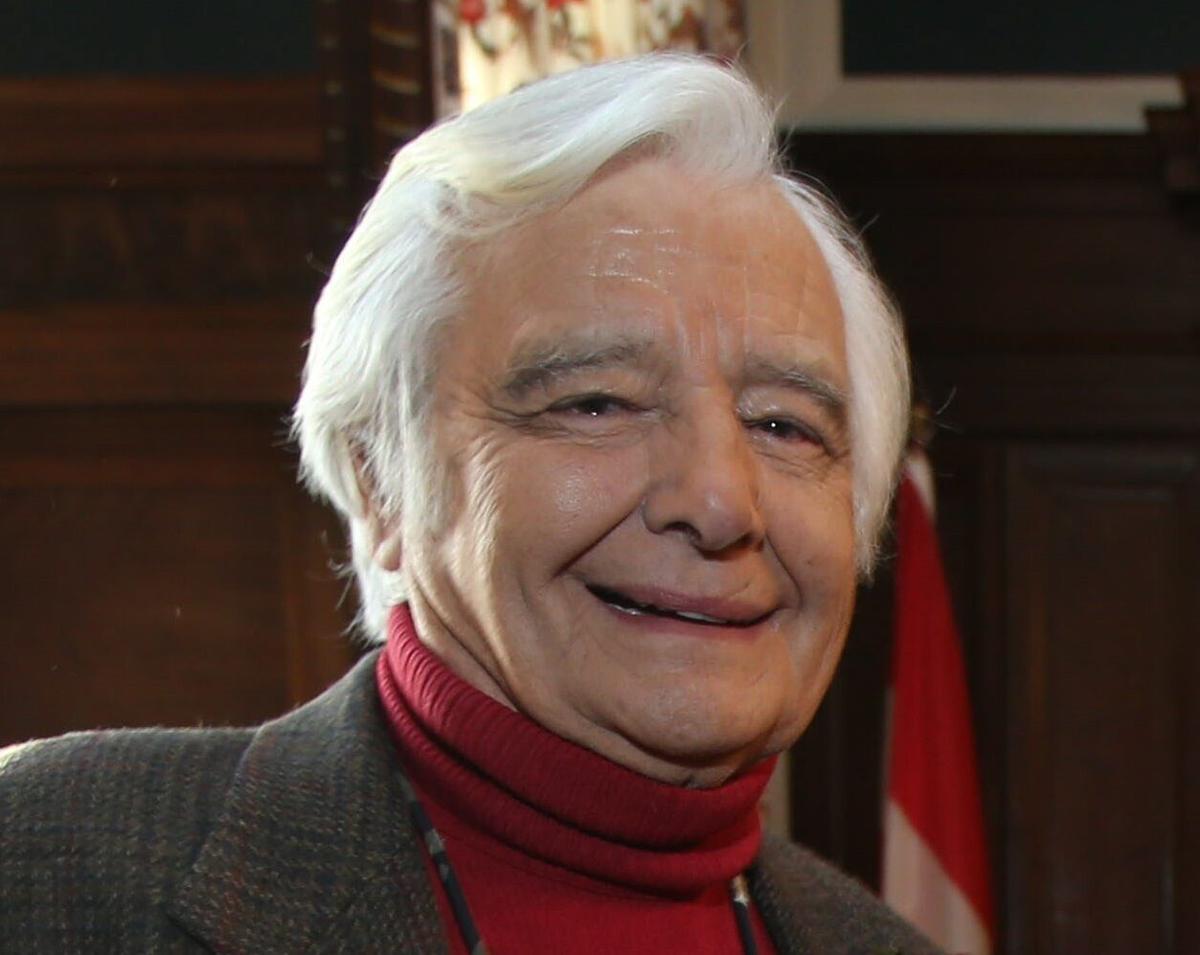 Rick Azar was a handsome man. The camera loved him. We all did.
Even Wayne Gretzky's mom.
Yes, the Great One's mother was a big fan of our great one. It is a story Rick loved to tell. But first, let's begin at the end.
Rick died last week at the age of 91. Buffalo mourned. He was one of our own, a great talent who could have gone on to bigger markets but always wanted to tell the stories of his hometown teams rather than those of someplace with more viewers but less heart.
You'd have to be of a certain age to remember Rick on the air: He was at Channel 7 for 31 years, and now it is 31 years – an Azar ago – since he retired at age 60. But the imprint he left on those who do remember him is indelible.
His motto was "kill them with kindness," and I can vouch for the kind of kindness he offered. I was 26 when I got a job as sports columnist at the Courier-Express. You can feel like a fraud at that age when your peers in press boxes are local legends. But Rick welcomed me, always offering that genial smile his viewers knew so well.
He would invite me to dinners on Buffalo Bills road trips. He would have me as an occasional guest on his weekly Bills highlight show. My father had been Rick's favorite professor at Canisius College, and at first I thought that had something to do with his generosity and warmth. Then I found out he was like that with everyone.
The people you see on TV are often not the same in person. Rick was the same guy, always.
"He never had a schtick," says John Murphy, the voice of the Bills who knew Rick well. "He was always true to himself, and that's why viewers trusted him."
Alan Pergament told the sweep of Rick's professional life beautifully in this obituary in The Buffalo News. The first paragraph offers the astonishing detail that Rick's voice signed WKBW-TV onto the air in 1958. This makes him Adam in the creation story of Channel 7.
The last time I saw Rick was on Christmas Eve 2006. I had called the Bills about getting a seat in the press box for the Tennessee Titans game that day. I wasn't covering it for USA Today; I just happened to be home for the holidays. The Bills said there was scant demand for press seating, given that it was Dec. 24 and both teams were out of the playoffs. So I brought my son Steve, then a senior in college, with me. And when we got to our seats, we saw the name – taped to the desktop – of who would be sitting next to us.
It was Rick, of course, and what could be a better Christmas gift than that? He had moved to North Carolina after he retired from Channel 7, and he, too, was home for the holidays. We watched the Bills carry a 29-20 lead into the fourth quarter, but somehow they managed to lose, 30-29. Even so, the day was a win for us, as Rick regaled us with story after story in that familiar voice of his.
I asked for one story in particular because I dearly wanted my son to hear it. Rick's eyes twinkled in the telling. (By the way, to appreciate the story fully it is important to know that Gretzky grew up in Brantford, Ont., and that many Ontarians reveled in watching Channel 7 in its heyday.)
Gretzky and his Edmonton Oilers, Rick explained, came to Buffalo in 1982, when the Great One was on the brink of breaking Phil Esposito's record for most goals in a season. He arrived with 74, two behind Espo. And with so much of the NHL season to go, it was not a matter of if he would break the record, but when and where. The answer turned out to be Feb. 24, in the Aud, with a hat trick, in front of a sellout crowd that included Burt Reynolds and Goldie Hawn, in town making the movie "Best Friends."
The Oilers had arrived in Buffalo from a game in Detroit, then had two days off. A media horde was following Gretzky from city to city. That's why a news conference the day before the game was packed. The room buzzed with chatter. Then, a hush as Gretzky walked to the podium.
He looked out over his audience – the flower of North America's hockey intelligentsia – until his eyes settled on one handsome man sitting on the aisle in the third row.
"Hey, Rick Azar!" Gretzky exclaimed. "My mother loves you!"
We all did, Mrs. Gretzky. We all did.