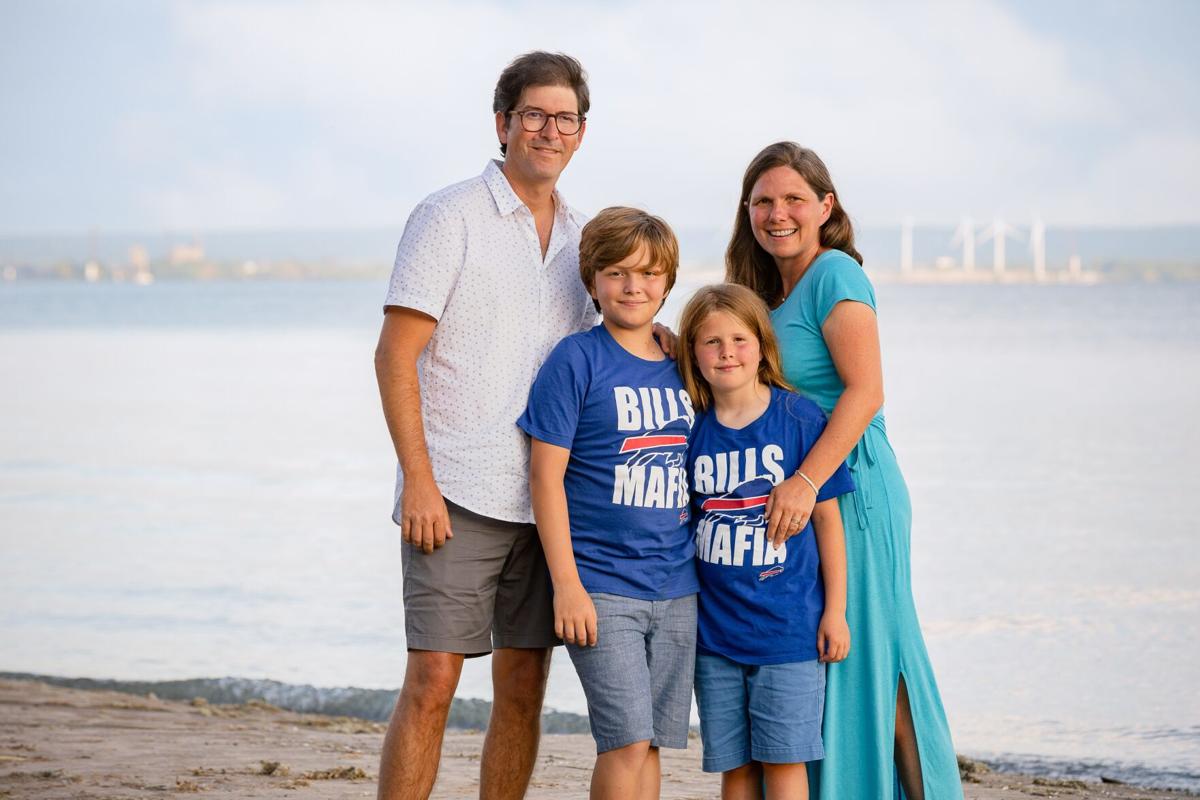 Madeleine Roberts is a citizen of the world, and Buffalo to the bone.
When she was growing up here, international travel meant crossing the Peace Bridge for summers at the family cottage on the Canadian shore. Now it means all that, and much more.
She and her husband, Ansel Mullins, live in Lisbon, Portugal. And they run Culinary Backstreets, a tour company that operates in 14 cities around the globe. Actually, make that anti-tour tour company, as theirs takes tourists to the places that tourists don't normally go.
They met at Tulane University, in New Orleans. He is from Chicago, which is really just a bigger Buffalo, and they found they had more in common than a Great Lakes accent. They also shared a certain sense of wanderlust.
"I never got to study abroad, because I was in engineering, and we didn't have that option," Madeleine says. "But I always wanted to live abroad."
Ansel did, too. They began to assemble a list of all the romantic places they might want to live. Istanbul topped the list.
"We were college kids," Ansel says, "just dreaming."
After graduation they got jobs in New Orleans. It is a city they love, but it was not on their list. (The French Quarter isn't in France.)
"Our friends were talking about 401k plans," Madeleine says, "and buying new couches."
She and Ansel wanted more adventure than that, so they chucked their jobs stateside and made their way to Istanbul. She got work as a consultant for major companies in Europe and Asia. He worked odd jobs. And together they explored the ancient city where East meets West.
"We were there for seven or eight years and then I got this idea for a blog," Ansel says. He cowrote "Istanbul Eats" with Yigal Schleifer, another American expat.
"Istanbul is this great food town," Ansel says, "and all you ever saw in major newspapers was a certain kind of coverage."
Too often travel writers were telling readers only about the kinds of places where tourists go. Ansel had other ideas. He and Yigal wrote reviews about little local restaurants. These accounts were always about more than the food on the plate. They also told of the families making the meals, and of the out-of-the-way neighborhoods where they lived – the backstories of the backstreets.
"Istanbul had a lot of expats, people reading English, at that time," Ansel says. "It was really good timing and we loved doing it."
The tour company was born of the blog. And it is based on the same simple premise: You can find the soul of a city through its food.
Culinary Backstreets, which is owned by Ansel and Yigal, was only in Istanbul at first, but the idea was replicable in other underrecognized food cities. Today the company offers tours in Athens, Barcelona, Istanbul, Lisbon, Marseille, Mexico City, Naples, Oaxaca, Porto, Rio, Shanghai, Tbilisi, Tokyo – and New York's borough of Queens.
Authenticity is a word you hear a lot these days, though what passes for it in our modern age is often just a pale imitation. What makes Culinary Backstreets work is that it is the real thing. The entire enterprise rests on finding the places where the locals go, and then letting the world in on the secret.
But what happens when the world shuts down? The global pandemic rocked global tourism, on main drags and backstreets alike.
"We didn't have our normal revenue streams," Maddy says. "So we tried to create new projects that would stay in line with our values."
Their tour guides crafted gift boxes from small shops in their cities, and then shipped them around the world. The company offered cooking classes on Zoom. It didn't nearly make up for what was lost, but the company stayed afloat. And now things in the tour biz are starting to pick up again.
Full disclosure: Maddy is my niece, and I love her dearly. She left her consulting business some years ago to join the family business as it expanded. And through it all their family expanded, too: Jimmy is 10, and Nellie is 8.
The clan moved to Lisbon in 2016, when civil unrest in Turkey led to bombs going off in their Istanbul neighborhood. The kids' new pals in Portugal sometimes ask Jimmy and Nellie if they are American. The answer is complicated.
"I have heard Jimmy explain it this way," Ansel says. " 'I was born in Turkey, I live in Lisbon, and I am American.' And I think that kind of layered identity is as rich as it can get."
Maddy has a layered identity of her own: Born in Buffalo, romanced in Istanbul, living in Lisbon – and, for the last week, back home with her extended family at the cottage in Canada.
The American identity that her kids have and hold was forged on the Canadian lakeshore with their collection of cousins. And they are all over-the-moon happy to be back there for the first time in two years.
"When they think of America," Maddy says of her kids, "they think of Buffalo."
And, of course, of the cottage in Canada. It is not in Buffalo, but you can see it from there.