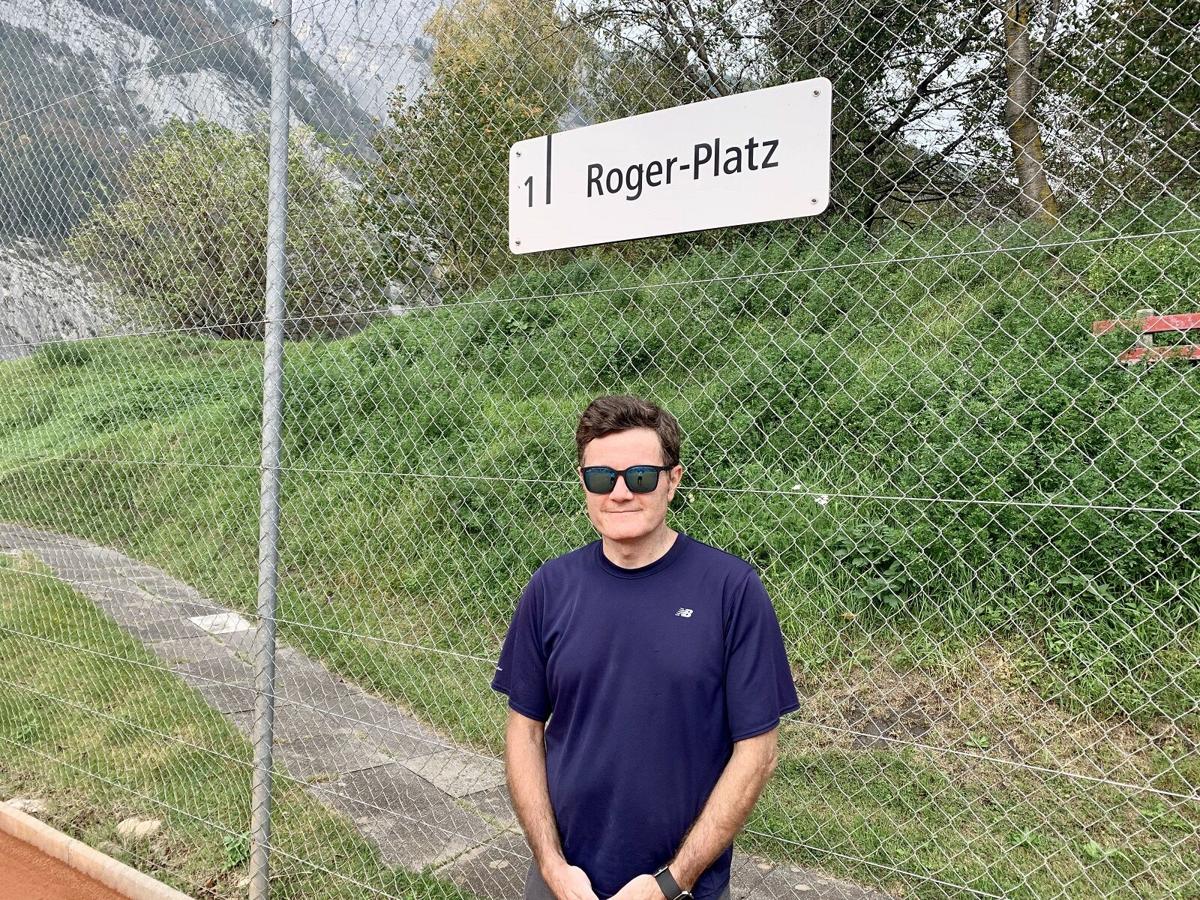 What does Dave Seminara love more: tennis, or travel?
Let's call it a tie – or deuce, if you will.
"I think I created a new genre," Seminara says. "The tennis travelogue."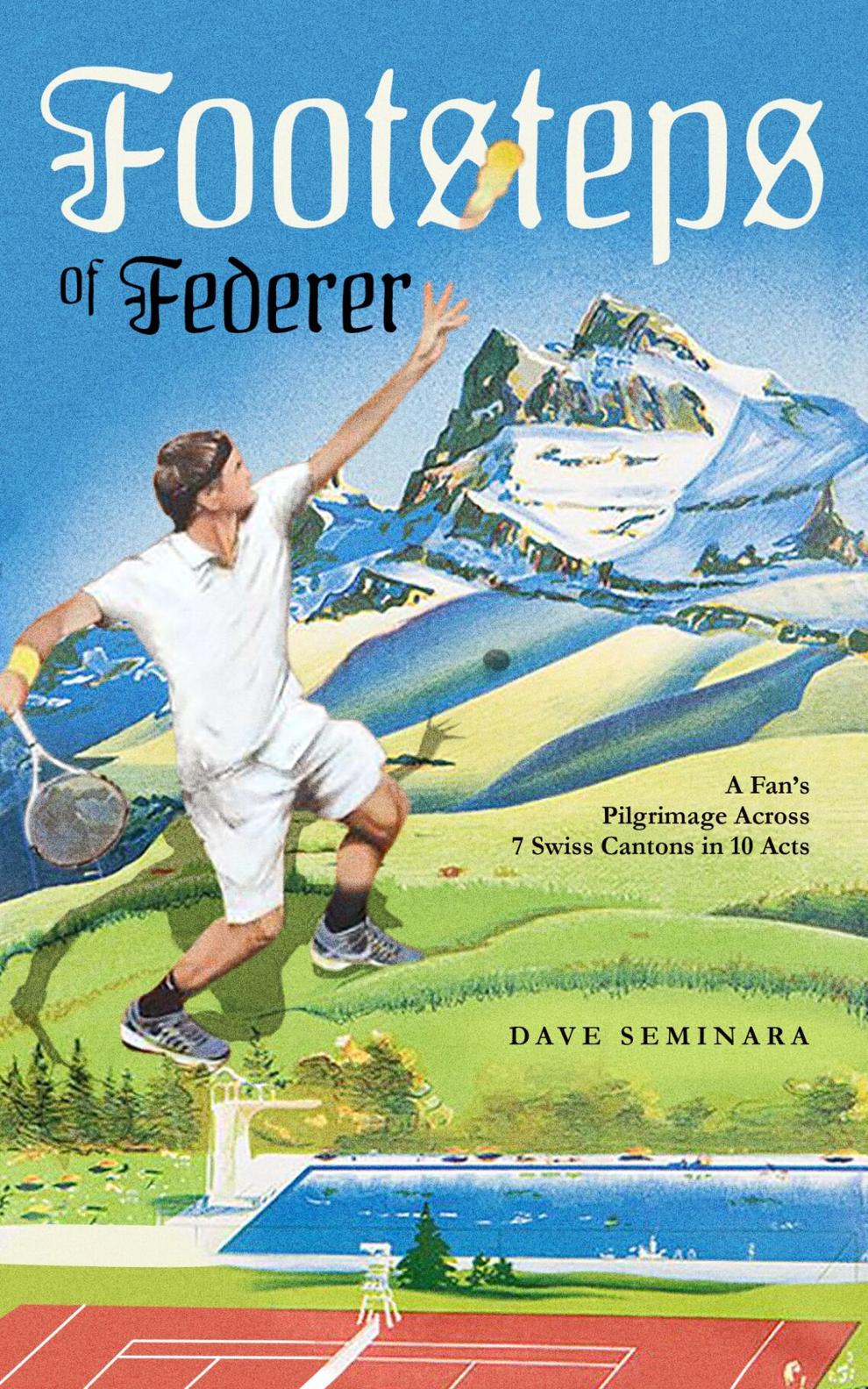 He is a prolific freelance writer who grew up in Amherst and began playing tennis at age 4 or 5 at Transit Valley Country Club. His career peaked, he says, when he won the MUNY 12-and-under tournament at Delaware Park in 1985. He played third singles at Canisius High School, behind the league's top two players, on undefeated championship teams. And tennis remains a passion to this day.
On Thursday, Seminara was watching Wimbledon on TV as Federer beat Richard Gasquet in the second round. Federer owns eight Wimbledon men's singles titles – the most in the open era – but he isn't likely to add to that number this time. He will be 40 next month, and this week was lucky to escape the first round when his opponent took a match-ending fall. Still, he played well Thursday in dispatching Gasquet in straight sets, and should he keep advancing – well, that would be a story.
It isn't the tally of titles that makes Seminara an unabashed Federer fan anyway. In fact, he figures it runs against his usual rooting interest.
"I am used to rooting for doomed sports teams, like the Buffalo Bills," he says. "I don't usually identify with highly successful teams or individuals. I'm usually for the underdog. So when Roger was absolutely dominant, I liked him" – but did not yet love him. That came later, as Federer aged with the same sort of grace with which he had long played. "The less successful he became, the bigger a fan I became."
Then one day, in 2019, Seminara had a eureka moment: Go to Switzerland and walk in Federer's footsteps. And a big part of the story was that he could walk at all.
Two years earlier Seminara had been diagnosed with pansclerotic morphea, a rare autoimmune disease. He could barely stand, let alone walk for any distance. The pain was so great that at one point he considered amputation. Tennis? He was sure he would never play again.
Seminara had faced that feeling before. In 2004, he was diagnosed with multiple sclerosis and didn't play for several years. In 2014, he tore his ACL, MCL and meniscus and didn't play for a year and a half. Then, on the day after New Year's in 2017, came this latest malady. His doctors told him the condition would improve in three to five years. He found that hard to believe through the pain. But sure enough, by the summer of 2019, he was slowly feeling better. Maybe, just maybe, he could think about playing again.
That's when Seminara had his idea. Why not go to Switzerland to tell Federer's story while also telling his own? He could make a return to tennis on the very courts where his hero had played.
"The Federer pilgrimage was a reward to myself for all the pain I went through," Seminara says. "I wanted to do the trip even if I couldn't find an editor to commission a story. But it would have been hard to tell my wife I was going on a 10-day Federer trip at my own expense. Luckily I found editors at The New York Times who were interested."
On his second day in Switzerland, he realized there was enough there for more than two Times travel stories. And the result is "Footsteps of Federer," a sprightly book that takes readers to a Swiss abbey (where Seminara prays with Abbot Urban Federer) and a Swiss vineyard (where he sips wine with vintner Jakob Federer) and to the Swiss Indoors (where Roger Federer himself wins the tournament).
Not long after the book came out, in March, Swiss tourism officials offered Seminara a Zoom interview with Federer. Minutes before it began, Seminara was told he could not mention the book, because Federer's handlers did not want it to look like an endorsement. That was disappointing – until the conversation began.
"It was amazing. I had Roger's undivided attention for 30 minutes. He was extremely friendly and funny, and he made eye contact for the entire time. We shared a lot of laughs and we got to talk about something he loves, which is his country, which I love, too."
His own wanderlust took him to a career as a foreign service officer in the U.S. State Department, which he gave up when diagnosed with MS while stationed in Hungary. That's when he turned to writing. His work appears often in the Times and The Wall Street Journal and at daveseminara.com, among other places.
"My whole life has been guided by wanderlust: I have lived in five countries and nine U.S. states," he says. "But I always keep my 716 cell number because Buffalo means so much to me. I love it more than anywhere else."
He and his wife, Jen, and their sons, Leo and James, live now in Tampa, where he hastens to add that his admiration for athletes who excel at an advanced age does not extend to Tom Brady.
But it very much extends to Roger Federer, who will next play on Saturday in Wimbledon's third round against Britain's Cam Norrie. Federer has not won a tournament since 2019, on the hard courts of the Swiss Indoors, when Seminara was there, following his footsteps.