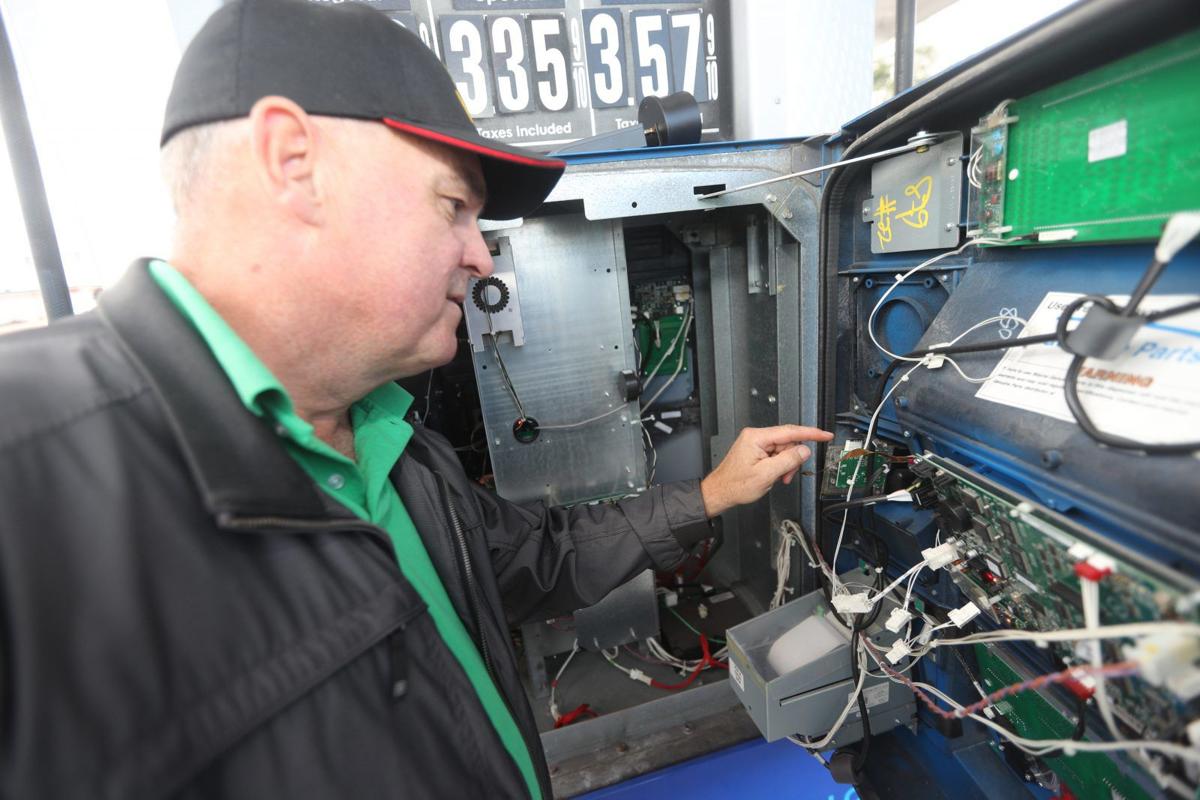 You may not realize when you weigh a pound of ground beef at the store, scan price tags at the register or pump high-octane gas, it's the Erie County Bureau of Weights and Measures that works to ensure you aren't getting ripped off.
That little-known division of the Department of Public Works is about to get a new name and higher profile as the Division of Consumer Protection. The Erie County Legislature is slated to amend the county charter today to make the bureau more responsive to local consumer complaints and fraud.
Among the changes, the new Division of Consumer Protection is expected to:
• Give the Bureau of Weights and Measures – described by County Executive Mark Poloncarz as a "forgotten stepchild" – a broader mission as part of the Department of Public Advocacy.
• Have a new consumer affairs director responsible for more outreach to enforcement agencies and for researching new laws to protect consumers. The civil service position would pay a starting salary of $63,775.
• Re-establish the county's Consumer Protection Committee and offer more education, guidance and assistance to local residents who believe they are targets of fraud and work with other state and federal agencies.
"A lot of people have no idea where to turn," Poloncarz said. "Consumer fraud is just rampant."
He noted that a number of other counties across the state and the country have similar consumer protection or consumer affairs divisions. That includes Suffolk, Nassau, Westchester and Albany counties. Even Erie County once had a consumer protection agency in the 1970s and '80s, he said.
Assuming the County Legislature adopts the new law, Poloncarz expects the new consumer division to be up and running on Jan. 1.
Not everyone has high expectations for the new Consumer Protection Division. Legislature Minority Leader Joseph Lorigo, C-West Seneca, called the new change a political rebranding effort that creates an excuse to add another county administrator to the budget.
"I don't disagree with the need for consumer protection, but this law does nothing," he said. "It just sounds nice in an election year, and that's all this really is."
He also said he asked for a job description for the new director months ago and still hasn't received it. Even so, he said, he's unlikely to vote against the new law.
"Anyone that votes no on this, they're going to say you're voting against consumer protection," Lorigo said. "How does this protect consumers?"
County officials said the new director would be a white-collar union position with an existing job description requiring a master's degree in business or public administration and two years of related experience, or a bachelor's degree with four years of related experience.
Poloncarz first announced his intention to create a consumer protection bureau as part of his State of the County address in March. He also proposed a new registration requirement and fee for independent ATMs that are unaffiliated with local banks and could be easy targets for fraud. That will likely be taken up by the County Legislature as an additional responsibility for the consumer division in the next few months.
The state-mandated work already done by the Bureau of Weights and Measures would continue.
Except for post offices, the Bureau of Weights and Measures regulates the scales for almost every commercial purpose where consumer money is at stake – from the kind found at grocery stores and package delivery services, to the kind that weighs luggage at the airport and trucks on the road.
It also tests the pricing of consumer goods to see if the price on the item matches the price charged at the register. The county scanned the prices of 231,662 items last year and found consumers were overcharged on 1,469 of them. Those overcharges resulted in fines to retailers.
Finally, the bureau inspects the integrity of gas pumps to ensure that the gas you think you're buying is what you're really being sold.
Legislature Chairwoman April Baskin described this week's Legislature vote as just the first step in expanding the county's consumer advocacy role. While other agencies, such as the Attorney General's Office, handle consumer fraud complaints, she said, the county can help local residents with these issues, too.
"The county has a responsibility to protect its residents as well, so we're doing our part," Baskin said.
Baskin said that down the road, she'd like to see the division become more of a resource for residents targeted by telephone scam artists and fake debt collectors.
"I'm more focused on the bigger picture," she said.