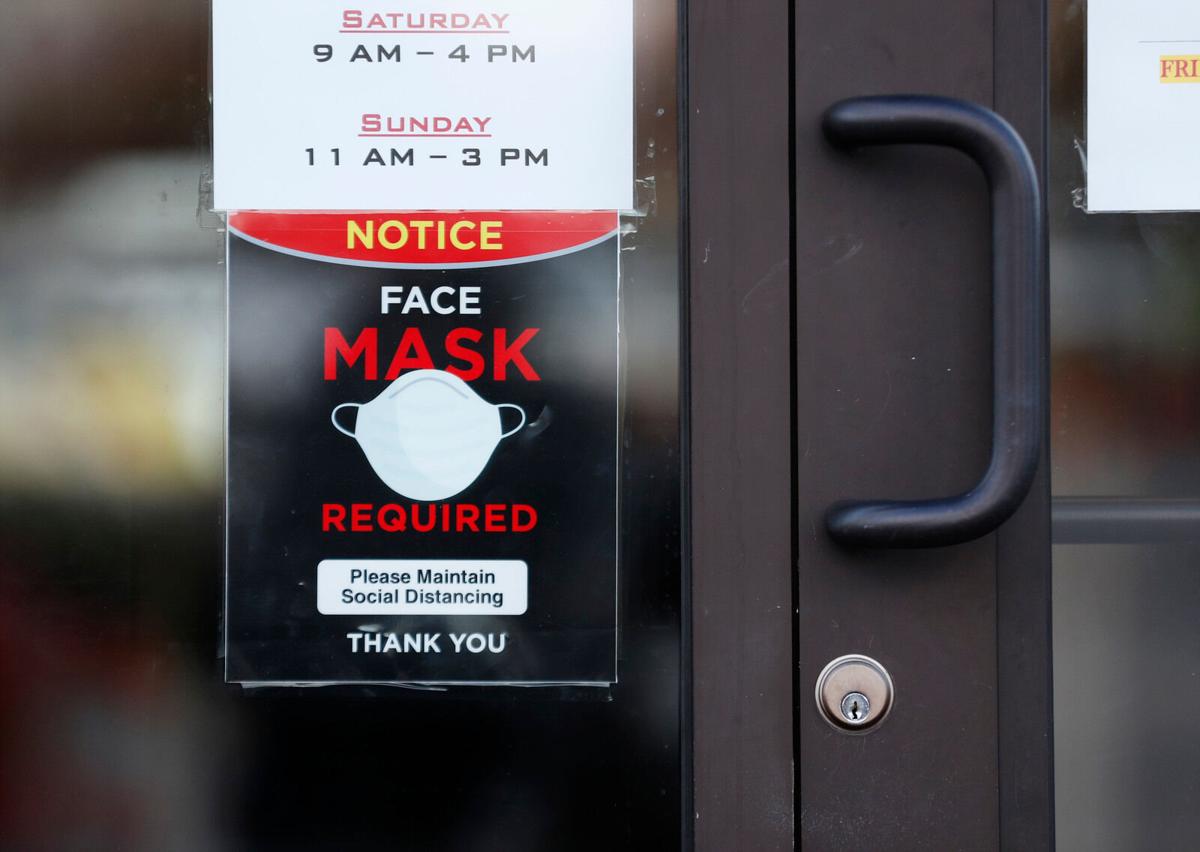 The Town of Marilla is opposing Erie County's mask mandate imposed this week, with no intention to comply or participate with the directive that requires all patrons and public-facing workers to wear face masks at indoor public places.
"The town will defend our businesses' and residents' right to make their own decisions," town Supervisor Earl Gingerich Jr. said Thursday.
Since Erie County Executive Mark Poloncarz announced the mandate Monday, Gingerich said he's heard from fellow town officials, residents and businesses, who voiced their displeasure with the directive. In the rural town of just more than 5,000 residents, he said there's a desire to be left alone along with a higher skepticism of government.
"It's not a political thing," Gingerich told The Buffalo News. "I've got to respond to what our residents want. I represent them; I don't represent the county executive."
In light of rapidly rising Covid-19 positive test rates and hospitalizations, the county's mask mandate is just the first phase of a four-phase plan of restrictions if the situation doesn't improve.
Erie County recorded 878 new cases Tuesday, the highest one-day total since the beginning of the pandemic in March 2020. The number of people hospitalized by Covid-19 has also risen in recent weeks, putting pressure on area hospitals that are running at or near capacity.
The mask mandate, which requires staff and the public to wear masks in stores, theaters, restaurants, salons, gyms, hotels and entertainment venues, will be re-evaluated Dec. 13 to determine whether the county needs to move to the second phase: vaccination requirements for all indoor dining, bars and entertainment sites.
The indoor masking requirement is considered Phase 1 of a four-phase restrictions and shutdown plan if Covid cases and hospitalizations continue to rise.
The third phase would see capacity restrictions return, while the fourth phase would include shutdowns.
The Town of Marilla is not the only entity to come out against the mask mandate.
The HoganWillig law firm, which has represented clients opposing efforts to impose pandemic-related restrictions on businesses, announced Wednesday it will take legal action over the mask mandate on behalf of the Western New York Small Business Coalition.
The HoganWillig law firm announced that it is pursuing legal action on behalf of the Western New York Small Business Coalition. The same firm won injunctions early this year against indoor dining bans and against state-imposed early closing times for restaurants.
Some bars are requiring proof of vaccination as the mask rule went into effect ahead of Thanksgiving Eve, traditionally one of the busiest nights for bars in Buffalo.
Given the difficulty of enforcing mask mandates, some Western New York bars and restaurants began requiring proof of vaccination at the door.
In Marilla, Gingerich said the town is going to leave it in the hands of residents and businesses: If residents want to wear a mask, they can, and if businesses want to require masks for entry, go right ahead.
To him and other town officials, Gingerich said, mandates can appear counterproductive, causing people to do the opposite.
"We're in no way saying that this isn't an issue to be dealt with, but we think this is the wrong way to go about it," he said.