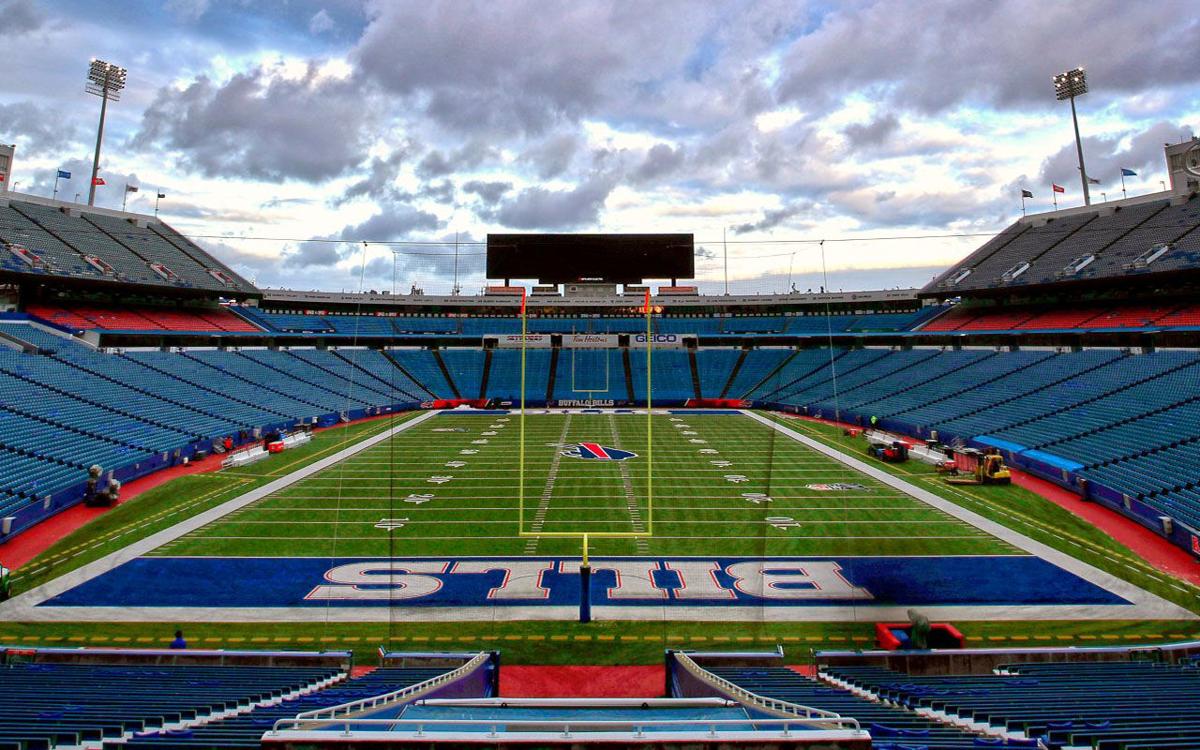 New York State may have given the Buffalo Bills the green light to fill up stadium seats at 100% capacity without restrictions, but Erie County hasn't.
County Executive Mark Poloncarz is not changing his position that the only Bills fans who can attend games in person are those who are fully vaccinated.
"Right now I do not have any change to report in our position on the Bills' fan attendance issue," said Poloncarz's spokesman Peter Anderson. "With well over two months to go until the opening game, it seems reasonable that there should be enough vaccinated people by that time to have a 100% vaccinated attendance."
He again repeated the message of county leaders urging all residents to get vaccinated.
Whether this directive will change as it gets closer to the official start of the season remains to be seen. 
"Our goal is to have a 100% full house for the Bills and the Sabres, starting in the fall," Erie County Executive Mark Poloncarz said Tuesday.
In light of the governor's rollback of most Covid-19 capacity and social distancing requirements Tuesday,  state Department of Health spokeswoman Samantha Fuld stated, "Highmark Stadium is considered an outdoor venue, which can operate at full 100% capacity without restrictions."
She also said masks are still required for anyone who is unvaccinated, based on guidelines issued by the U.S. Centers for Disease Control and Prevention.
One belief by the county executive and supporters: The state can set Covid vaccination rules, but localities can make them stronger, though not weaker.
In rolling back capacity and social distancing restrictions, Gov. Andrew Cuomo on Tuesday noted that businesses may still implement tougher health precautions for their employees and patrons than the state's requirements. But it is unclear whether that directive applies to the county-owned Bills stadium facility.
Cuomo has previously disagreed with Poloncarz's interpretation that the county, not the state, can set tougher health standards regarding who is allowed in the stadium. He has publicly said the county executive lacks the legal authority to mandate that Bills game attendees be fully vaccinated.
But the county administration has pointed to adopted state legislation in March that the administration believes gives counties the ability to set tougher Covid-19 vaccination rules, but not weaker ones. 
In April, Poloncarz said, "The state approves almost nothing that we do at the facility."
County Comptroller Stefan Mychajliw sharply criticized the ongoing vaccination requirement.
"The county executive desperately clings to what little bit of Covid powers he thinks he has to ban taxpayers from Bills games," he said. "This ego-driven power grab proves restrictions are not about your health."
Poloncarz has defended the decision to require full vaccination by saying it was the safest way to guarantee no Covid-19 transmission or outbreaks in a stadium that can seat 70,000.