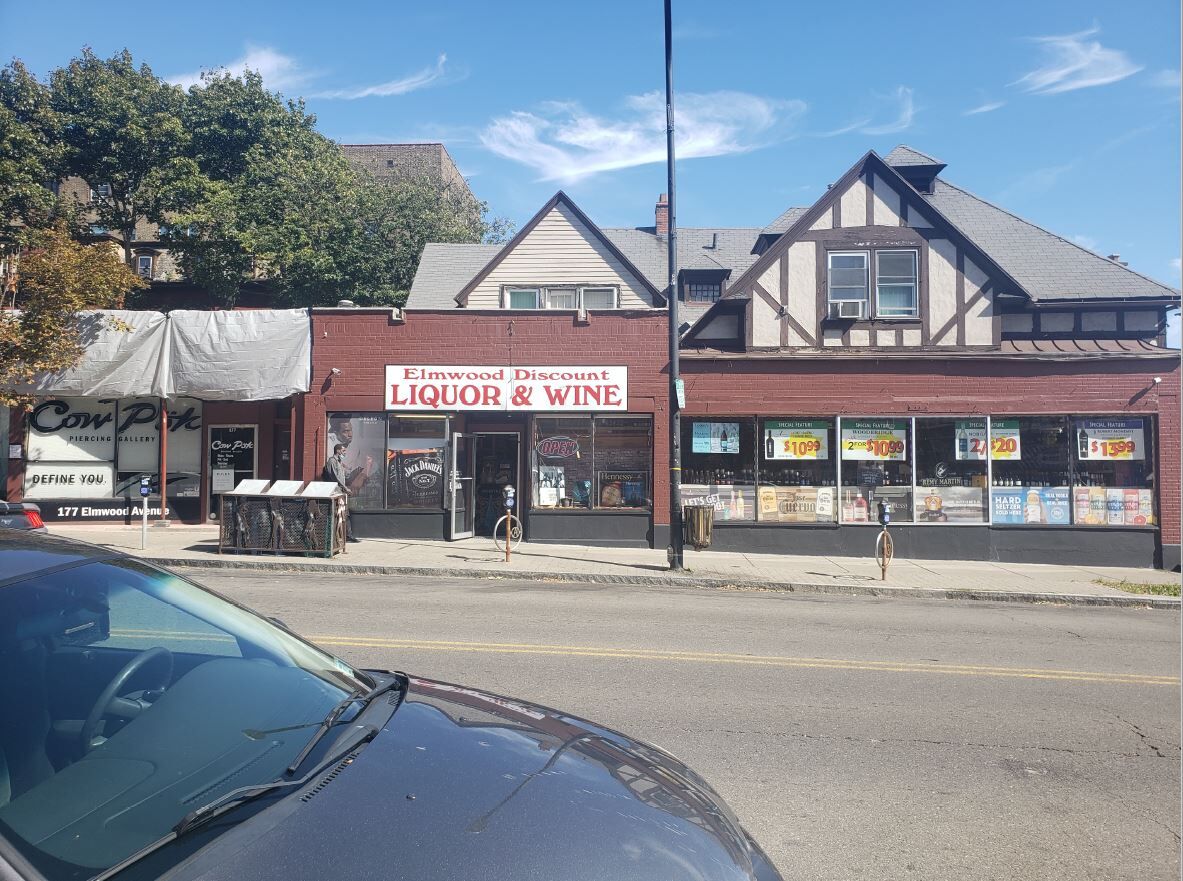 The Buffalo Preservation Board on Thursday approved a series of exterior renovations to the façade of Elmwood Discount Liquor & Wine, while also authorizing a set of new windows for Rental Assistance Corp.'s downtown building as part of a bigger interior renovation.
Gilzian LLC, which owns the Elmwood Village liquor store, had initially sought to just repair failing brickwork on its painted red façade. But the owner decided on a more thorough overhaul of its entire exterior at 171 Elmwood after starting to remove the front bricks in an effort to stabilize it, said architect John Lydon of Lydon Architecture.
In the process, he told the board on Thursday, workers discovered the original blond brick underneath the current covering, and now want to bring that back.
Plans call for replacing all of the brick with a new beige-and-brown design, intended to match what used to be there, with an extra contrast. Additionally, contractors will repair and restore the soffits, the brick and steel pilasters and the kneewall, while also installing new black aluminum-frame windows and a double-door with insulated glass.
The brick above the front doors will include an accented soldier course with a diamond pattern.
"Everything gets redone that you're looking at," Lydon told the board.
The second phase of the project will encompass the adjacent building at 161 Elmwood, with similar work.
At 470 Franklin St., Rental Assistance Corp. received clearance to install five new aluminum-clad wood windows on the north and south façades to bring more natural light into the interior. The $1.5 million project, which will imitate existing windows, is part of an update and renovation to the internal office space.