Ellicott Development Corp. is poised to take responsibility of a grassy city-owned lot at the southeast corner of Main and Best streets, even as it continues its redevelopment of the St. Paul Mall properties just down the street.
The Buffalo-based firm owned by Carl and William Paladino is expected to be named designated developer of the triangular parcel at 1127 Main, adjacent to a Metro PCS store and across from the Summer/Best Metro Rail station.
The quarter-acre commercial property is owned by the Buffalo Urban Renewal Agency, which will meet on Thursday to vote on the proposal. BURA had last issued a request-for-proposals for the site six years ago.
The vacant land is currently assessed by the city at $151,100, but Ellicott and city officials have not yet agreed on a purchase price. 
The agency did not say specifically what Ellicott's plans would be, but noted that Ellicott is also buying the adjacent property at 1125 Main, and plans to redevelop them together as a mixed-use building. William Paladino said that – while he had no specific plans yet for the site – it would be related to a "future phase" of the ongoing work at 1091 Main.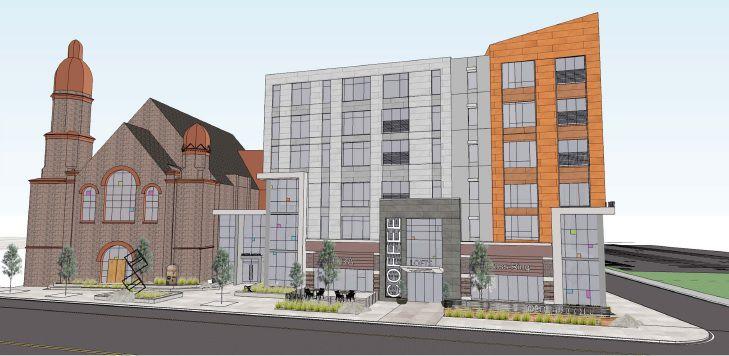 Ellicott has been busily tackling the $42 million redevelopment of the block between East North and Best streets, after years of assembling the land and preparing plans.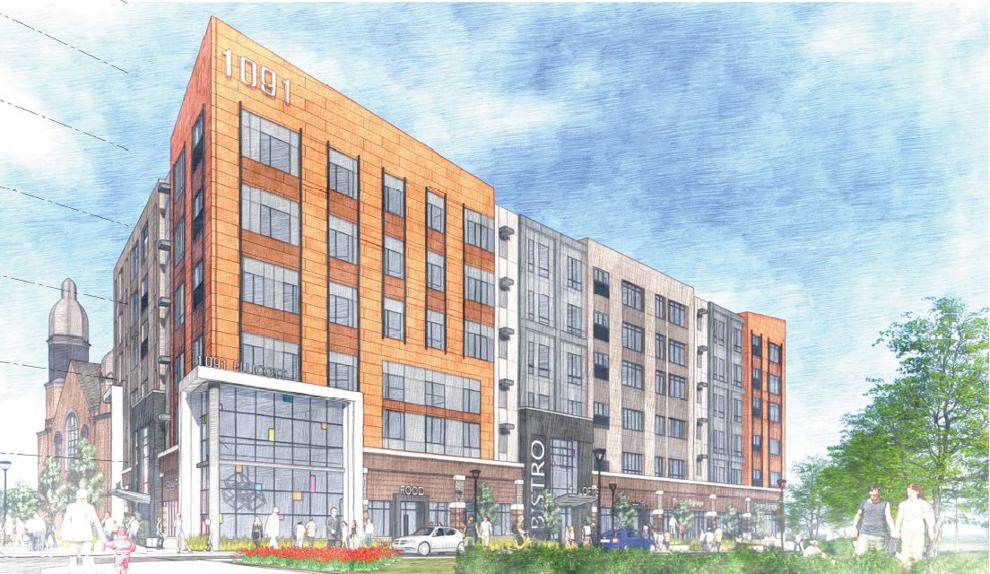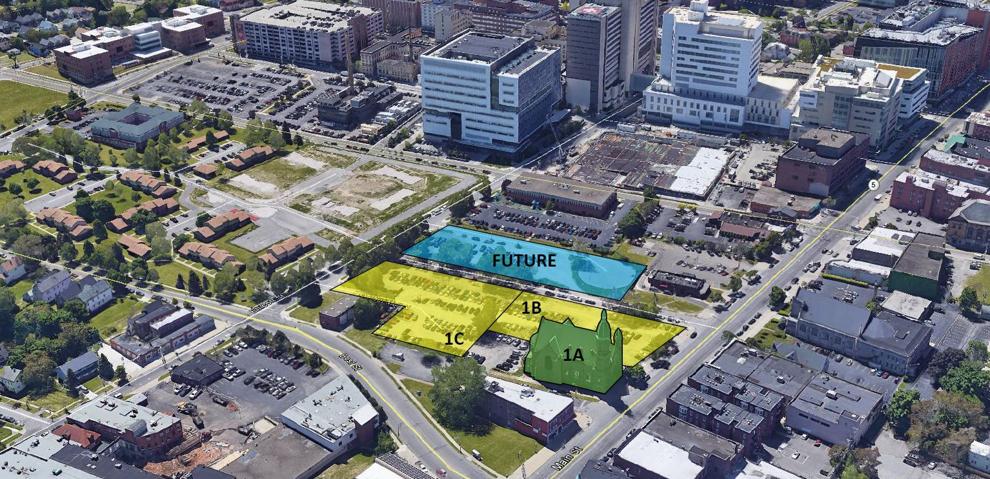 That building is connected through a two-story winter-garden with the former Our Lady of Lourdes church at 1115 Main, which has been adaptively reused into a 14,000-square-foot mix of retail, restaurant, commercial office and residential space – including construction of two additional floors within the open cathedral. There are three apartments on the third floor.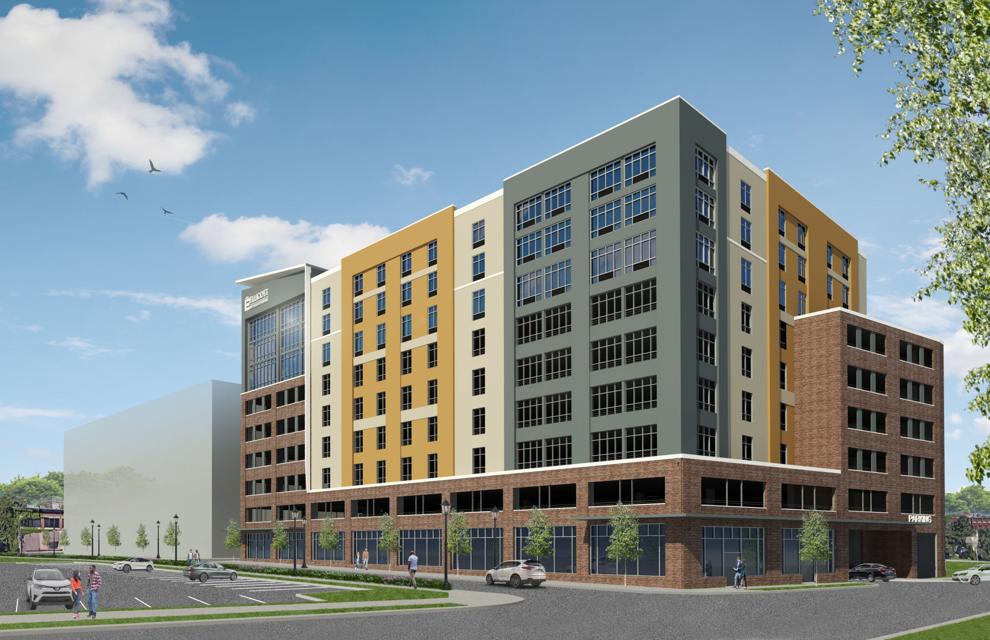 The firm also is planning a second $40 million, nine-story adjacent building on 1.17 acres at 11 St. Paul, with a five-story parking ramp and a three-story Element by Westin Hotel on top.
Linked to the other two, the 320,000-square-foot building would include parking for 560 vehicles, plus 14,000 square feet of ground-floor retail storefront, mostly along St. Paul and wrapping around onto Ellicott Street. The extended-stay hotel will have 103 rooms, with a pool, fitness center and other amenities.