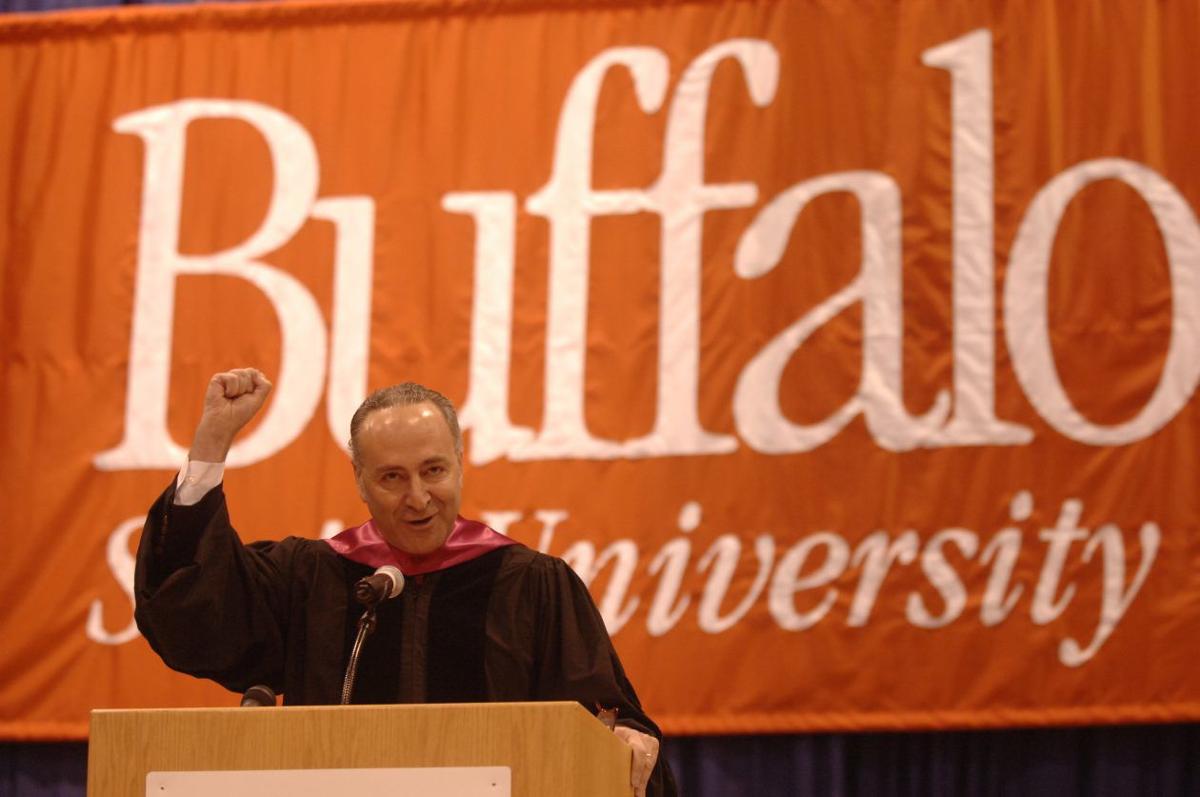 To say New York's senior senator, Chuck Schumer, enjoys speaking at college graduations is like saying the Southtowns get a little snow or the Sabres are going through a dry patch.
It involves a life lesson learned when he gave up the chance to travel for free in Europe to stay with his girlfriend, only to have her dump him.
We're not the only ones who noticed. HBO's "Last Week Tonight With John Oliver" recently edited together clips of Schumer at various commencements to produce an amazing video mash-up.
Asked for a reaction, Schumer spokesman Jason Kaplan said: "No job. No trip around the world. No girl ... no comment!"