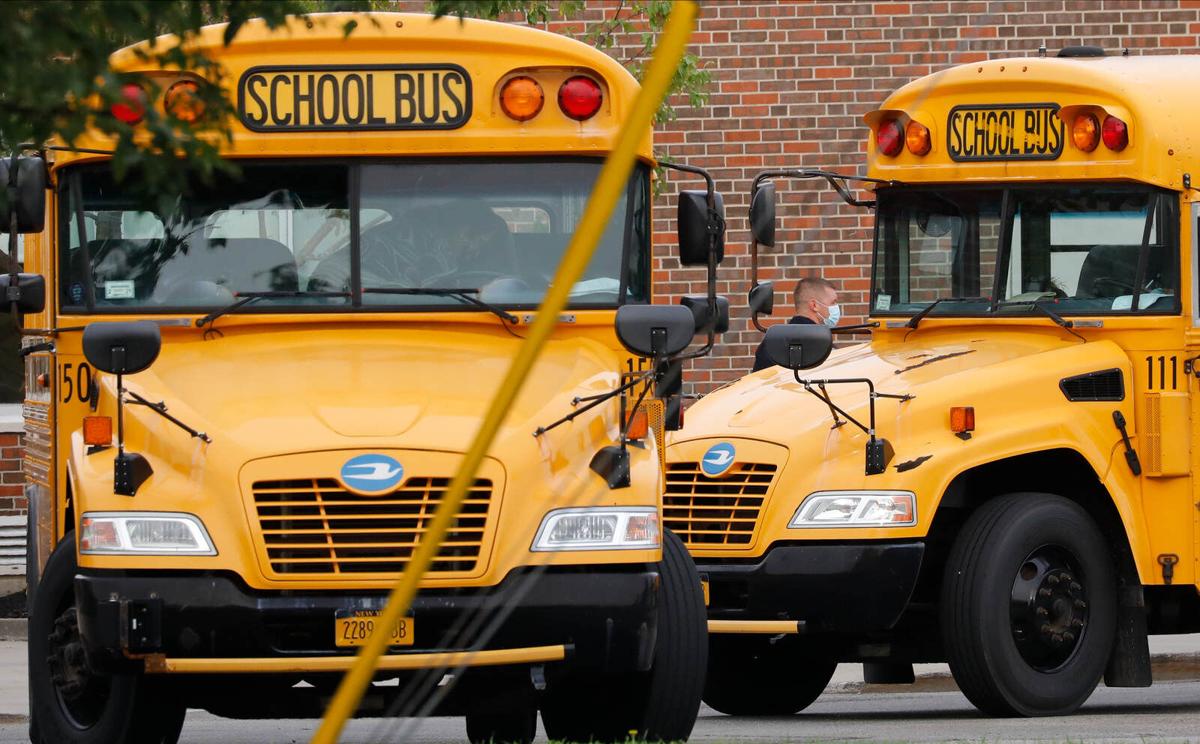 Williamsville Central will shift all students in middle and high school temporarily to a fully remote model on Tuesday.
District officials made the announcement Thursday in a livestream over the district's YouTube channel that was viewed by more than 3,800 people.
Students in kindergarten through fourth grade will continue in their current hybrid or all-remote models, and students in self-contained special education classes will continue in-person classes, Acting Superintendent John McKenna said.
"We need to take a step back in order to move two steps forward," he said.
It's yet another change in reopening schools in Williamsville that has had parents, teachers and principals on edge for weeks.
The school year was thrown into chaos Friday, when Superintendent Scott G. Martzloff announced remote-only school for students in fifth through 12th grade would be delayed for an unspecified amount of time. Nearly 1,400 students were affected.
Three days later, the school board apologized for the confusion and put Martzloff on leave. McKenna was appointed the acting superintendent at the same time.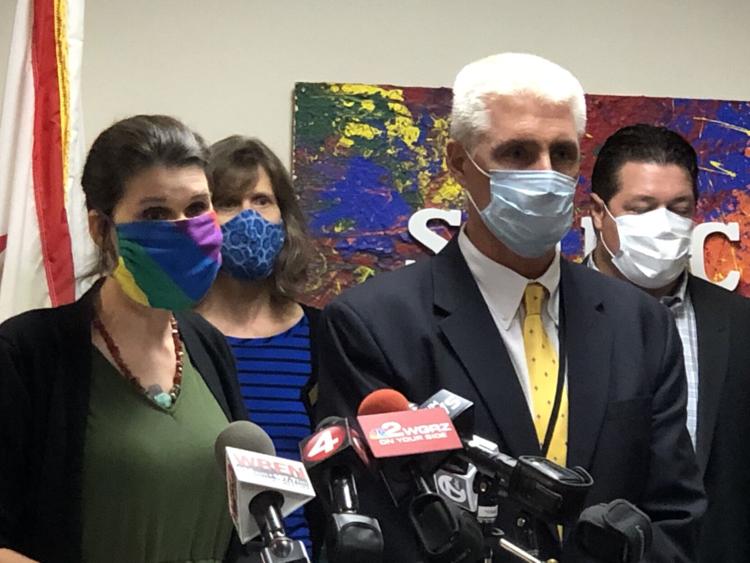 McKenna, speaking Thursday at the district offices with school board members and members of all of the unions in the district, said promises were made to the community to have a fully remote and a hybrid model that cannot be kept. Keeping grades five through 12 fully remote ensures an equitable education for all, he said.
"We were prepared to implement this model," he said of the all-remote model, adding that professional development was offered in the spring and summer.
Students will follow their usual bell schedule five days a week from home, he said during a press conference after the announcement.
"We know there are a lot of people who are going to be disappointed," McKenna told reporters. "We are working hard to fix this problem. In our mind this is a temporary problem and we have all hands on deck working hard to make sure that we resolve this as soon as we possibly can."
The district plans to bring students back to school gradually, with the target date for fifth and sixth graders Nov. 16. The target for returning seventh through 12th grades is Jan. 4, McKenna said.
The news was welcomed by the parents who chose the all-virtual model for their children. 
"I'm happy that all of the kids will be getting the same education," said Karen Marks, who has two children at Mill Middle School. "I just feel really bad for the parents who didn't want this."
Smita Chutke has a middle schooler and a high schooler who were wondering when they would start school. She's relieved for them, but knows it's upsetting to parents who wanted the hybrid model.
"I definitely understand it's not a solution that everybody wanted," she said. 
Some parents whose children are in the hybrid model were not pleased.  
"I think it's ridiculous," said Kari Wendell, the parent of a senior and a seventh grader. 
She insisted that there continues to be a teacher shortage in the district, and that the fully remote plan will not meet the emotional and social needs of those in the fifth through 12th grades.
"They need to be in school. They want to be in school," Wendell said.
McKenna said the district did not have enough staff to offer the hybrid model and fully remote learning to all who wanted it.
"We understand promises were made to the community that cannot be met," he said.
Students in the hybrid model started school this week. The district will be working with them Friday and Monday to help them switch to remote learning, McKenna said.
Williamsville is not the only district to switch to a remote model.
Buffalo, Kenmore-Town of Tonawanda, West Seneca and Maryvale school districts have opened with all students learning remotely.
Ken-Ton plans to phase in hybrid learning in five-week increments, starting in mid-October with pre-K, kindergarten, first grade and some special education classes.
Buffalo plans to re-evaluate its all-remote instruction decision four to six weeks after school starts.
Maryvale announced its students would be learning remotely at least until Oct. 4, and West Seneca plans to go all-remote at least until Thanksgiving.
Williamsville's reopening plan, laid out at the first public meeting for parents last month, called for a hybrid option in which students would be in school two days a week. On Wednesdays, remote instruction would be provided to all students, and on the other two days a week there would be no live instruction.
The district announced Aug. 17 that a new plan included putting a laptop with a camera in every classroom, so students at home could see a livestream of the instruction teachers give to students in school.
In the latest changes announced Aug. 21, elementary school teachers were no longer going to have their in-person instruction livestreamed to students watching at home on their computers or another internet-enabled device.
The plan announced Aug. 25 no longer included live instruction to students online and in the classroom at the same time and said that district teachers would teach the remote-only students.
Concerned about COVID-19?
Sign up now to get the most recent coronavirus headlines and other important local and national news sent to your email inbox daily.