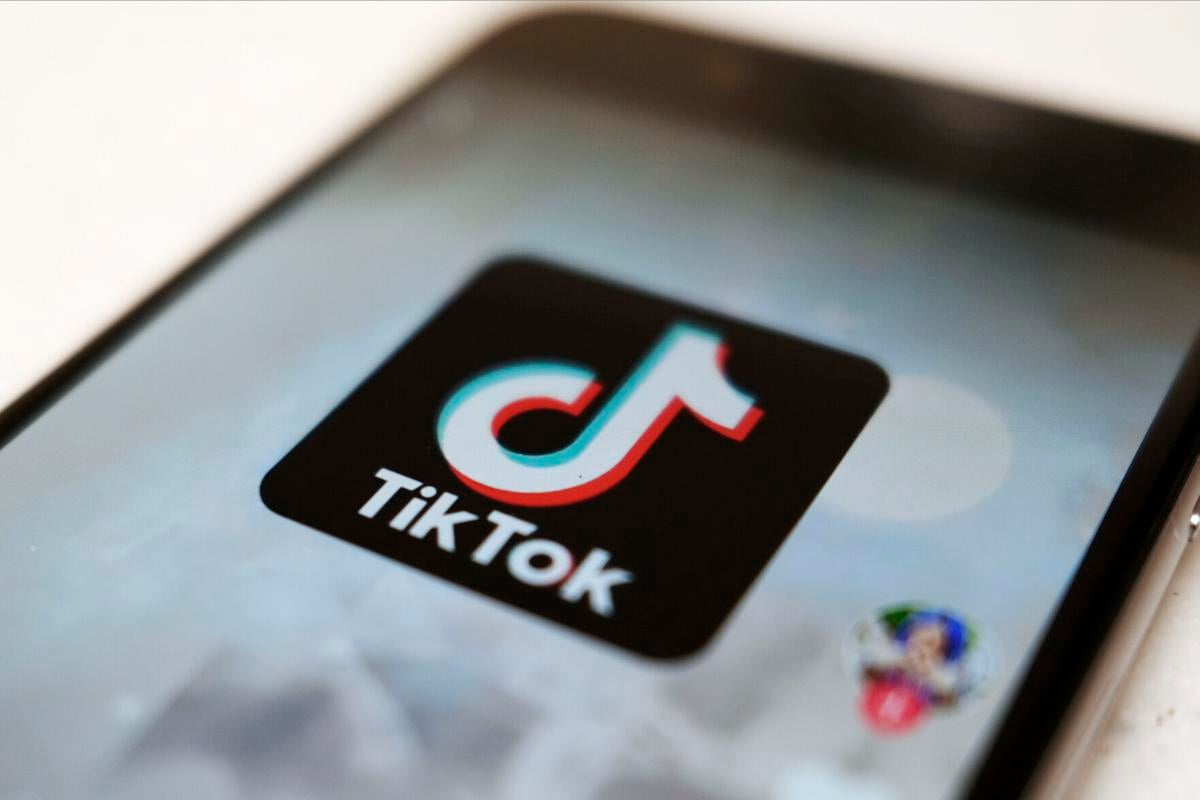 School districts across the country spent months worrying about the time students would spend in the classroom.
Maybe they should have spent more time worrying about the time they were spending in the bathroom.
It's part of one of the latest social media challenges. It's also a challenge to educators as they issue stern warnings about stealing and damaging property while looking out for those teachable moments.  
And like a lot of trends, it didn't start here. But schools throughout the area are dealing with the "Devious Licks" challenge that originated on TikTok. The "lick" refers to a theft.
The trend involves a small number of students taking or vandalizing items, usually from school bathrooms, then posting photos or boasting about it on social media.
In some cases, it's taking a soap dispenser off the wall, or stealing an exit sign. In more extreme cases in other parts of the country, bathroom fixtures have been smashed and students arrested for vandalism.
TikTok has removed the videos from its platform. The trend started in early September with one TikTok user posting a video removing a box of face masks from a backpack with the caption "a month into school absolutely devious lick. Should've brought a mask from home," according to the Know Your Meme website, that said the post got more than 200,000 views. 
The next video from a different user showed a hand dispenser being taken out of a backpack, garnering more than 7 million views, according to Know Your Meme.
Students have taken soap dispensers in Niagara Falls, and Williamsville School District officials are still looking into incidents there.
"The District is aware of concerns regarding the recent trend of TikTok challenges at some of our middle and high schools," the Williamsville district said in a statement. "Our faculty and staff remain vigilant and will continue to monitor and respond to any situation that arises within our schools. Any destruction of school property is a violation of the district's code of conduct. Any student caught stealing or destroying school property will face appropriate disciplinary action."
Students in other districts are feeling guilty about taking part in the trend.
City Honors School principal William A. Kresse said as soon as he heard about the trend, he addressed it over the public address system.
"I said, 'Listen, this is not who we want to be, I understand this is going on in other places and students are responding to it nationally, and we love this building and it takes all of us to take care of it,' " he said.
But the message came too late for three boys, who took a small sign and lifted a soap dispenser off the wall.
"It turned out to be a learning opportunity for these young men about the power of social media," Kresse said. "Kids are young, they make mistakes. It's our job to kind of teach them the right path."
The students were "super apologetic" and felt even worse when Kresse explained who had to repair the damage, and their parents were mortified and supportive of the school administration, he said.
"If a kid makes a mistake and they're willing to fix it, then we've accomplished what we needed to as educators," he said. 
The practice is not limited to large districts.
"We did have a young person participate in the TikTok challenge," Eden Superintendent Jeffrey A. Sortisio said.
He said the student felt guilty and could not let the day go by without admitting what she had done and apologizing.
"Hopefully that's the last of it around here," he said.