Children have not had a "normal" school day since the 2018-19 school year, and some have not been inside a school building since March 2020.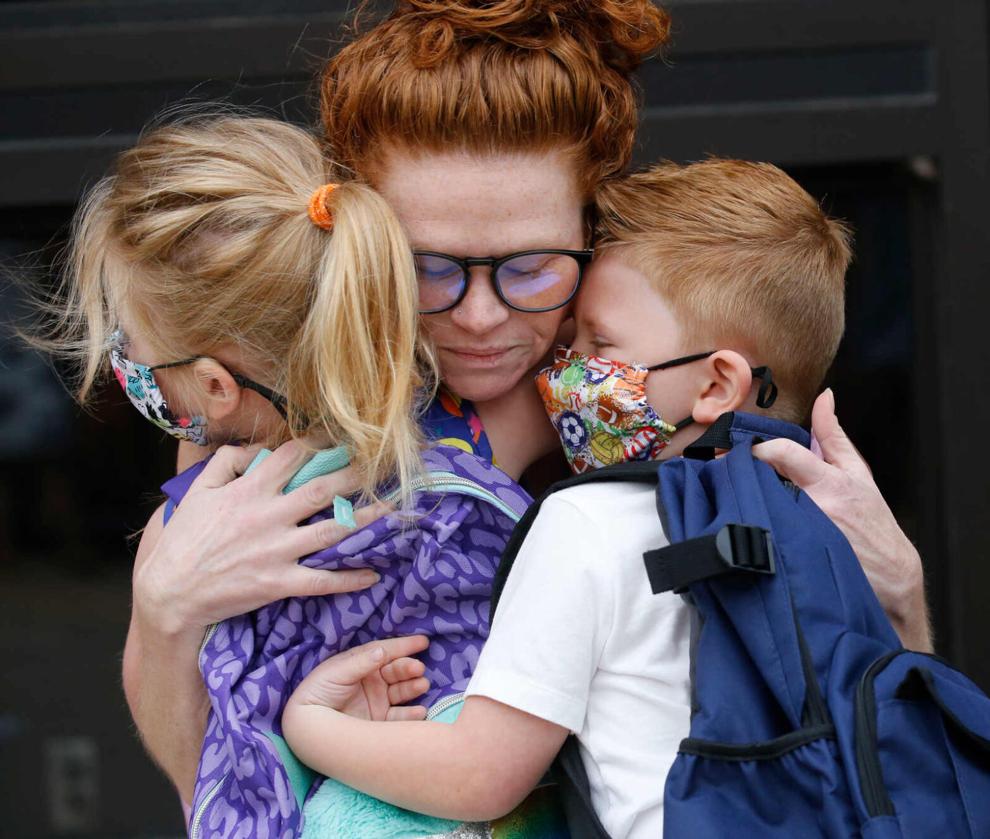 Some students are already back, with some charter and private schools starting last month. Several others came back Wednesday. Kenmore-Town of Tonawanda and Grand Island schools returned Wednesday so their first day of school did not fall on Tuesday, which was the Jewish holy day of Rosh Hashanah. The rest will start next week.
And while everyone may be weary of Covid-19 protocols, it is worth noting that there are more than three times as many people in Western New York with the virus this year than at the same time last year – when the region was largely locked down – and four-and-a-half times as many people hospitalized.
That means this year won't be like 2018-19, either. But schools have updated their protocols with an eye toward making sure all students can safely return. Erie County released guidance and requirements last week, relying heavily on recommendations from the federal Centers for Disease Control and Prevention.
Think 3, not 6 feet, masks and seating charts. Here's what you need to know:
All students who are 2 and older, teachers, staff and visitors who are medically able to tolerate a mask must wear one under Erie County and state health department requirements. Erie County said students can have regular mask breaks, taking their masks off for five minutes every hour. If students are sitting closer than 6 feet, the mask breaks should be staggered.
Daily questionnaires about possible symptoms and contact with infected individuals and temperature checks at the doors return.
Masks are required for everyone on buses. Districts may be requiring assigned seating with seating charts on buses to assist with any future contact tracing. The first kids on the bus will go to the back as students fill in to the front to limit possible exposure to a sick child. Also, expect more children on buses this year, as all schools are opening to all students.
Distancing is recommended, but not to the extent that would prevent schools from opening fully, such as what happened last September.
Students for the most part will be seated at least 3 feet from one another. Teachers and staff are to maintain 6 feet of distance from students when possible.
The distance is important because it determines what constitutes a "close contact" and who should be quarantined if they come in contact with someone who tests positive.
Students singing or playing a wind instrument must be 6 feet apart from one another during practices, lessons and performances, according to the Erie County Health Department. When they are not playing or singing, students must wear a mask. Performers must be at least 6 feet from the audience.
For indoor sports where masking is not possible, students must be 6 feet apart from one another, according to New York State. Students must wear masks whenever they are not actively participating in playing or practicing. If there is one positive case involving athletes or coaches on a moderate-to-high-risk sports team, all unvaccinated members must pause, which means no practice, games or team activities.
Activities for the entire team will be paused for 10 days if two members test positive for the coronavirus in a 10-day period. Unvaccinated athletes and coaches must quarantine. If a school or district shifts to all-remote learning because of the number of cases, all sports must stop during the period of remote learning.
State guidance says high-risk sports and extracurricular activities in areas of high transmission of Covid-19 should be virtual or canceled unless all participants are vaccinated.  
There will be quarantines, but Erie County is trying to minimize the number affected.
Unvaccinated students, regardless if masks were worn, who have been within 3 feet of a person with Covid-19 for a total of 15 minutes or more over a 24-hour period must quarantine for 10 days. The quarantine period for unvaccinated teachers and staff within 6 feet of the positive case is the same.
If there is no seating chart, all unvaccinated people in the class will be quarantined for 10 days from the last day of exposure to the positive Covid-19 case. Even if there is a seating chart, if there are two or more cases in a classroom during a 10-day period, all unvaccinated people in the class must quarantine for 10 days.
Vaccinated people do not have to quarantine after coming in contact with a person who tests positive, but they should monitor their symptoms. They should get tested within three to five days.
Students do not have to wear masks while eating or drinking, but they must be 6 feet apart from one another, according to regulations issued Thursday by New York State. That means students will not be able to eat in classrooms where the desks are just 3 feet apart.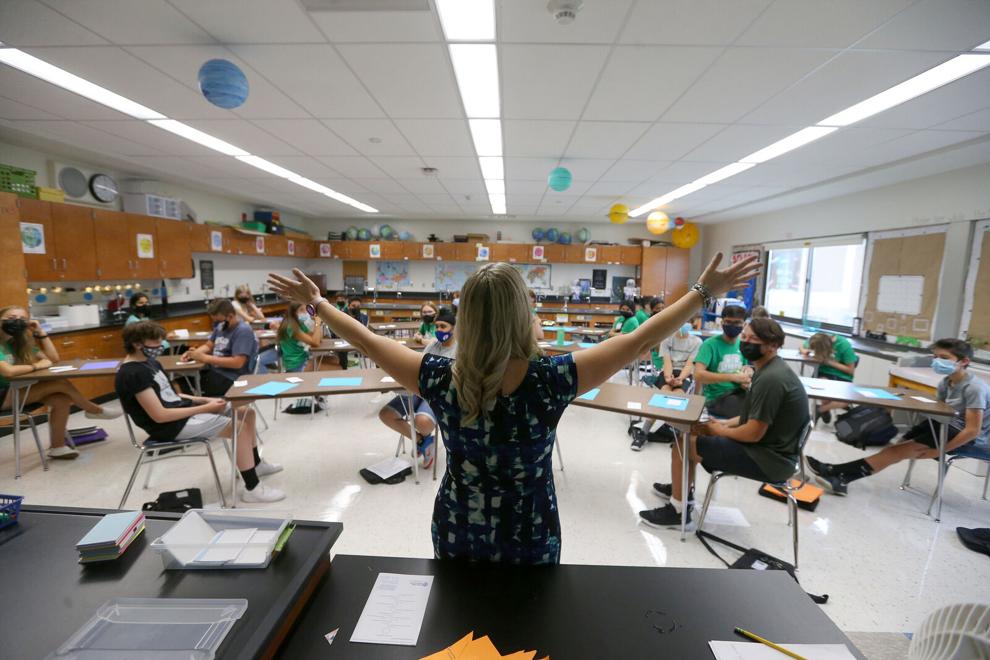 Schools are not required to offer remote instruction this year, but many are partnering with Erie 1 BOCES at its eAcademy for remote instruction needs, including support of students who have compromised immune systems or other medical reasons why they cannot take in-person classes.
Schools also are preparing to educate their own students who are quarantined for short periods of time with remote home instruction.
New York State Health Commissioner Dr. Howard Zucker issued a regulation Thursday requiring all teachers and staff in preK-12 schools to be tested weekly for Covid-19 in areas of low, moderate, substantial or high transmission rates. Those who show proof of vaccination may be permitted to opt out of testing.
Schools also are required to offer weekly testing to unvaccinated students in areas of moderate, substantial or high transmission rates.
Schools also must have the capacity to test students and staff who have symptoms, or are asymptomatic following exposure to someone exposed to the coronavirus.
Buffalo schools had planned to test 30% of staff and students with parental consent each week, and Erie County is finalizing plans for school testing programs.
Schools will have some new faces, as many used federal stimulus funds to hire more teachers and teaching assistants, additional counselors, social workers and psychologists to help students deal with the effects of the pandemic.