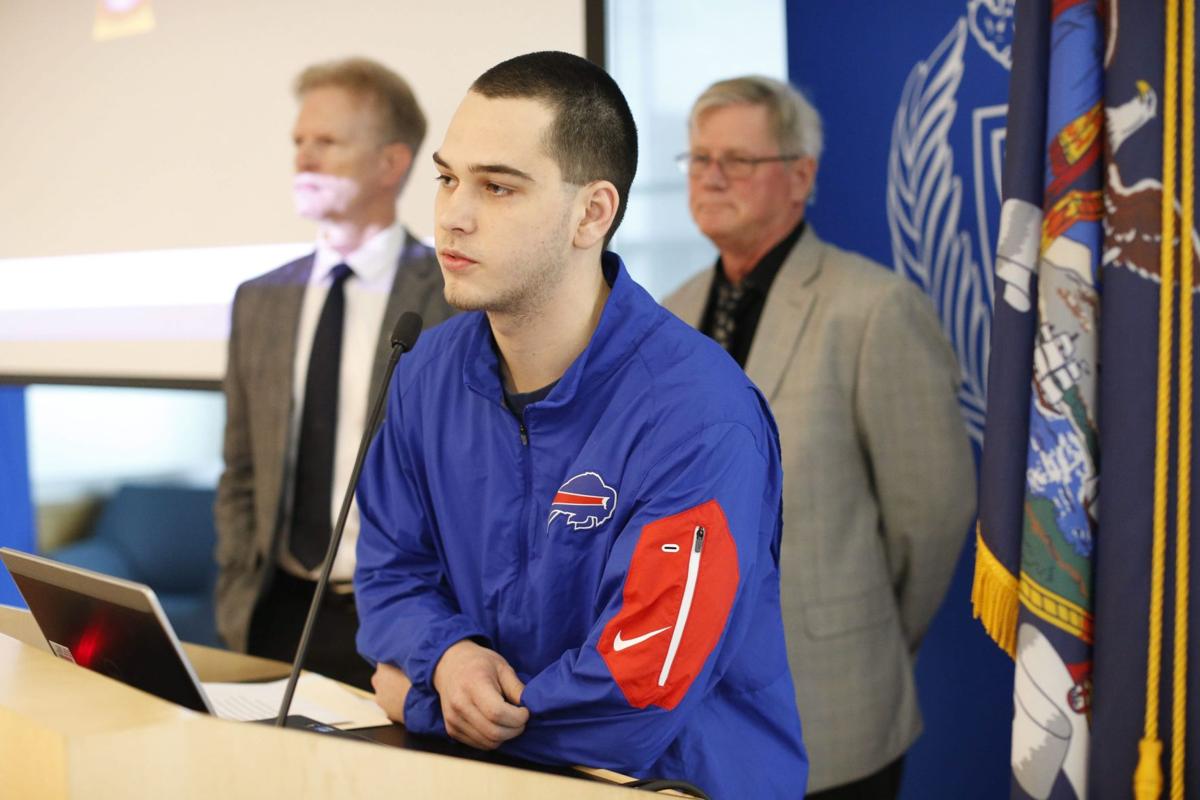 Concussion studies in recent years at the University at Buffalo upset conventional medical wisdom by casting doubt on long-held recommendations for prolonged rest after the first few days of injury.
Instead, the UB researchers suggested just the opposite. Their work showed that controlled aerobic exercise may be the best way to hasten recovery.
Now, UB announced Tuesday it has received a $2 million federal grant over five years to advance the idea by testing whether the inability to exercise beyond a certain intensity – what clinicians call exercise intolerance – is a biological marker for concussion and a predictor of recovery time.
"By evaluating how much exercise a patient can do before they start having symptoms, our approach immediately confirms that a patient has had a concussion, but more importantly, it tells us how serious the concussion is and about how long it will be before we see full recovery," Dr. John Leddy, professor of orthopedics and sports medicine at the UB Jacobs School of Medicine and Biomedical Sciences and director of the UB Concussion Management Clinic, said in a statement.
Concussion affects blood flow in the brain and nervous system function. These effects, in turn, may be why exercise exacerbates concussion symptoms, said Leddy and his co-investigator on the grant, Barry S. Willer, the clinic's research director.
If exercise intolerance is a physiological sign of concussion, the thinking goes, then normal exercise tolerance should indicate physiological recovery. This would help patients and doctors know with confidence when it is safe to return to activity in sports, work or the military, the researchers said.
In the National Institutes of Health-funded study, Leddy and Willer, a UB professor of psychiatry, will enroll about 90 concussed teenagers who play a sport. The study will focus on teens because they are more vulnerable to injury from concussion and take the longest to recover, the researchers said. Patients recruited for the study will undergo a controlled treadmill exercise test and MRI imaging.
The researchers said that by studying cerebral blood flow through brain imaging, they will be able to better understand how the brain changes after a concussion and how it changes back again as a sign of recovery.
Similar work by Leddy and Willer has shown that controlled exercise benefits patients with post-concussion syndrome. That came as a surprise to many in the medical field because exercise was previously thought to make concussion symptoms worse.
"We know that exercise is good for your brain," Leddy said. "We've seen that exercise changes cardiac output and blood flow in the brain. When you exercise, you stress your brain the way you stress your heart."
Interested parents can contact the UB Concussion Management Clinic at 829-5499.