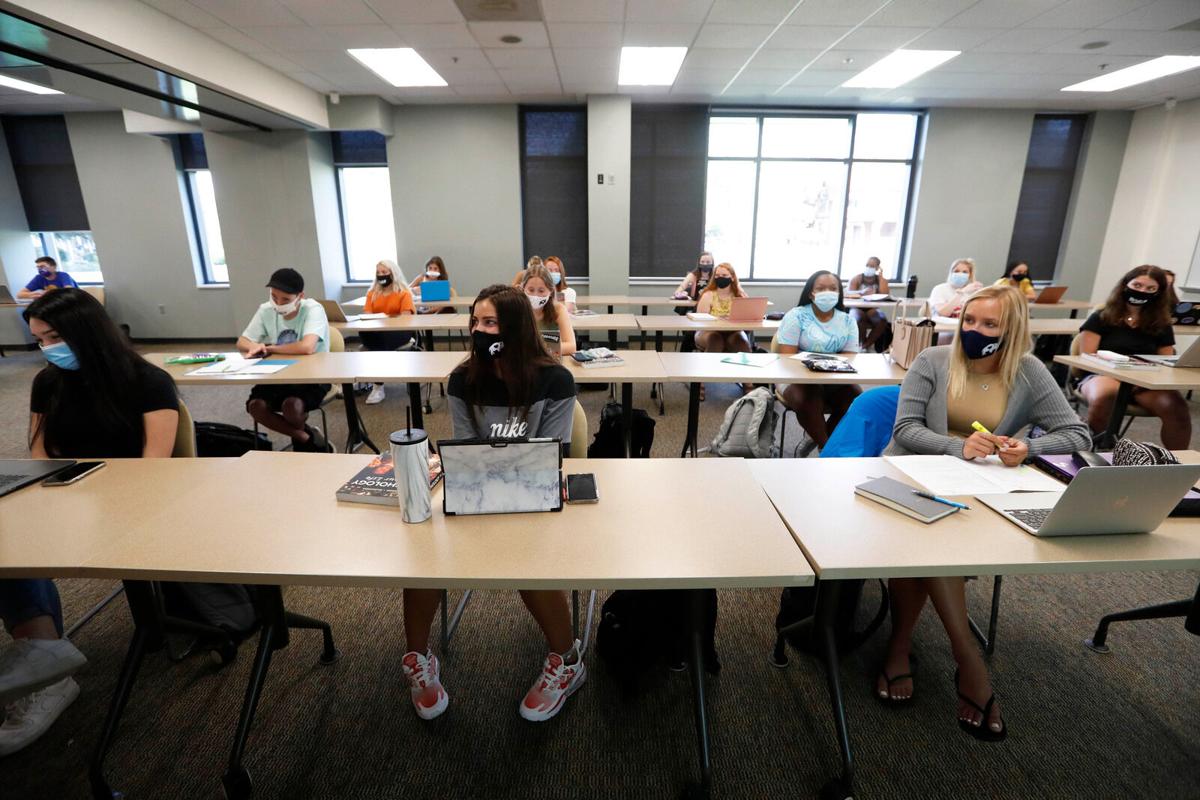 As large universities across the nation shift heavily toward remote instruction this semester, smaller private colleges and universities in Western New York are banking on their size to help them navigate the Covid-19 pandemic with mostly in-person, face-to-face courses.
The area's private colleges always have prided themselves on offering smaller class sizes, especially when stacked up against larger public institutions. Now, private college and university officials said those class sizes will be even smaller as they aim to continue as much in-person instruction as possible.
"Our goal is that every student has most of their schedule face to face," said Debra A. Colley, executive vice president of Niagara University. "For the freshmen and sophomores, particularly, we want them engaged with the faculty, because this is their pathway to research and internships and all of those good things."
The University at Buffalo, with around 30,000 undergraduate and graduate students, plans to begin the semester with nearly 60% of all courses being taught online, and at SUNY Buffalo State College, with more than 9,000 students, three out of every four courses will be remote.
But at Niagara, where classes started Monday, more than 80% of instruction will be happening face to face, in classrooms and laboratories on campus, according to Colley.
" We're intentionally in person," Colley said.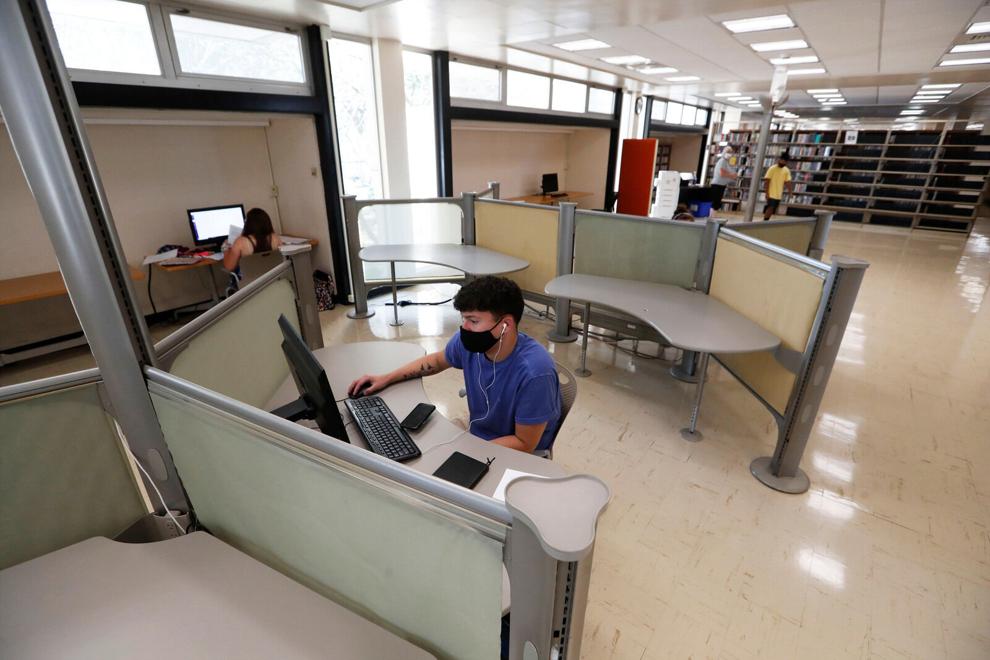 Eleven private colleges and universities in Western New York enroll more than 20,000 students combined and employ 12,000 people, according to the Commission on Independent Colleges and Universities.
College administrators said many students and parents indicated strongly that they wanted as much in-person instruction as possible, and they are trying to deliver by mandating constant mask wearing on campus, reducing class sizes, cutting residence hall capacities and other campus modifications aimed at spreading out students. Most schools also are skipping holiday breaks this semester and ending all in-person instruction by Thanksgiving, in anticipation of a second wave of the pandemic.
"We've surveyed students twice since the campus shut down in March, and without a doubt, overwhelmingly, they want to be back on campus," said Michael S. Brophy, president of Hilbert College in Hamburg. "We did back flips to get here."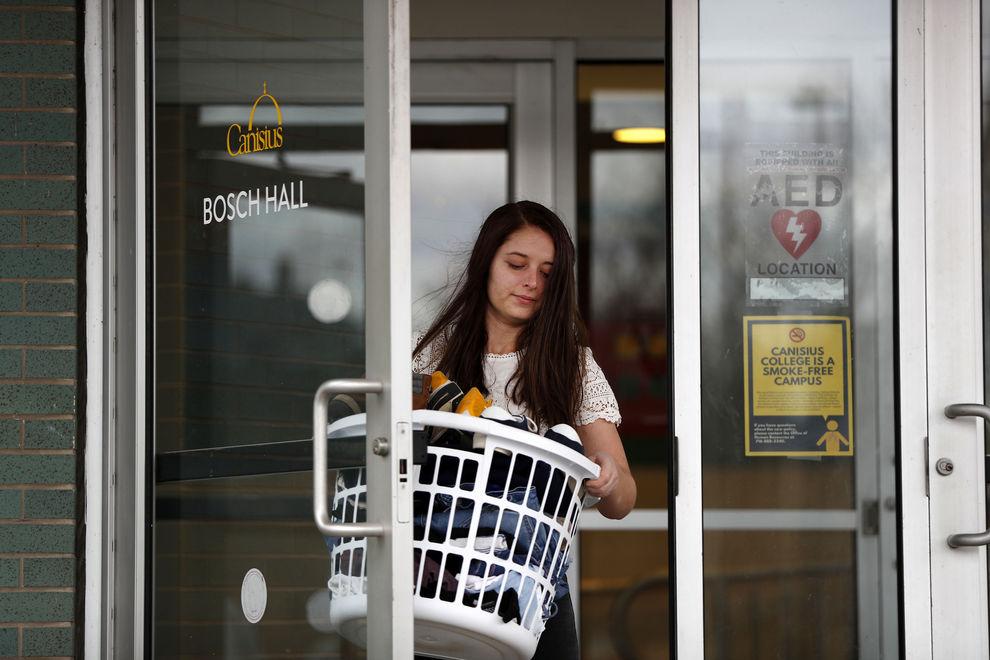 About a quarter of the more than 3,000 undergraduate and graduate students at Canisius College have elected to do remote-only learning, said Daniel A. Dentino, vice president for student affairs and dean of students.
But most students want an in-person campus experience, and so the college switched to a hybrid model, with courses that employ both in-person and online instruction, he said. The semester starts next Monday.
Dentino said learning in the classroom is only part of the college experience, and even in the age of social distancing and mask wearing, students can have transformational encounters outside the classroom and build relationships that last a lifetime.
"That happens when you're in person," he said.
Canisius is among several colleges and universities across the country facing lawsuits for not providing tuition refunds to students, after it was abruptly forced to shut down the campus last March and switch to remote-only instruction.
Canisius student Caleb McCudden said in court papers that the college provided a "materially deficient and insufficient alternative" to the on-campus in person educational experience for which he had paid $12,385 in tuition and fees for the semester.
Most colleges and universities, including Canisius, reimbursed students on a prorated basis for dorm fees and meal plan costs, but not for tuition because they continued to teach courses remotely.
College officials said tuition would not be reduced for courses taught online.
"It's the course and the content and the preparation that you're receiving in that course. It is not the mode," said SUNY Buffalo State President Katherine S. Conway-Turner. "It's not like you're getting a less rigorous version. You're getting a different version, a different pedagogy, true, a different format, but it's not that you should be getting less."
But Conway-Turner acknowledged that some subjects needed to be taught in person, and she said Buffalo State was trying to ensure that all first-year students primarily take in-person courses.
"We know that that's the best practice for first-year students as they are making this huge transition to college ... so we certainly have privileged that," she said.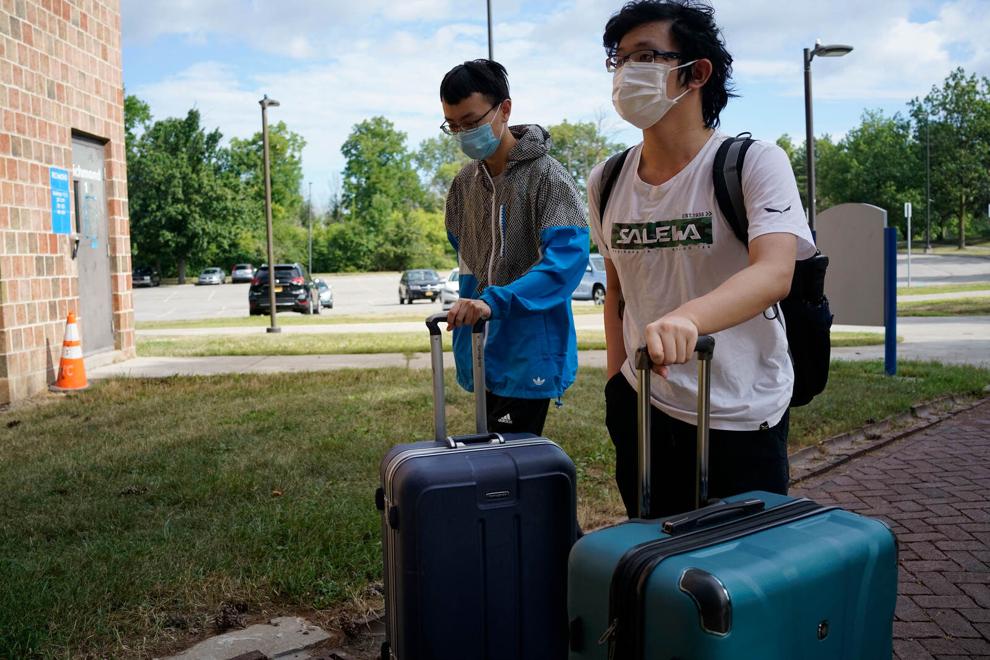 D'Youville College officials said the nature of many of the college's most popular programs necessitated in-person instruction. The college of about 3,000 undergraduate and graduate students started classes Monday.
Most D'Youville students are heading into health care professions, such as nursing, physical therapy and physicians assistants – academic programs that require hands-on learning that includes labs and clinical experience.
"Those professions are essential, for our country, our community and our world," said Jason MacLeod, associate vice president of operations at D'Youville. "We thought it would really be an injustice for students to put them off track, and an injustice to a community that needs professionals to combat the Covid-19 crisis. This is our way of keeping that pipeline going."
Gary A. Olson said a "very hands-on experience" is what makes Daemen College attractive to students.
"Everybody knows and supports one another and knows one another by name," said Olson, Daemen's president. "If something happens where we get to the point where we can't continue for the fall semester, we will pivot. But we take that campus experience very seriously, and we want to maintain that."
Classes are slated to begin Sept. 8 at Daemen. Two-thirds will be in-person; the other third will be hybrid, with a combination of in-person and remote instruction, or online only, said Daemen spokeswoman Paula Witherell.
St. Bonaventure University, near Olean, launched its fall semester on Monday with 2,400 graduate and undergraduate students returning to campus for largely in-person instruction. Just 10% of the university's 700 courses will be solely online, said university spokesman Tom Missel.
To help make it happen safely, the university converted two large indoor spaces on campus – the arts center and an athletics hospitality room – into classrooms that can accommodate larger groups while still maintaining social distance.
St. Bonaventure also is restricting the campus only to faculty, staff and students, with no visitors allowed, aside from essential vendors and delivery drivers.
"We recognize there's pressure on us to do this right," said Missel. "In a sense, this is one thing we'll use to bring in the students, that you are coming into a safe community. You need to do everything possible to keep us safe. We're going from Aug. 24 to Nov. 24. Let's get through these 90 days and do it for the betterment of everyone else."
Niagara also has made some physical modifications, most noticeably the six large tents erected to take advantage of the vast acreage of the campus.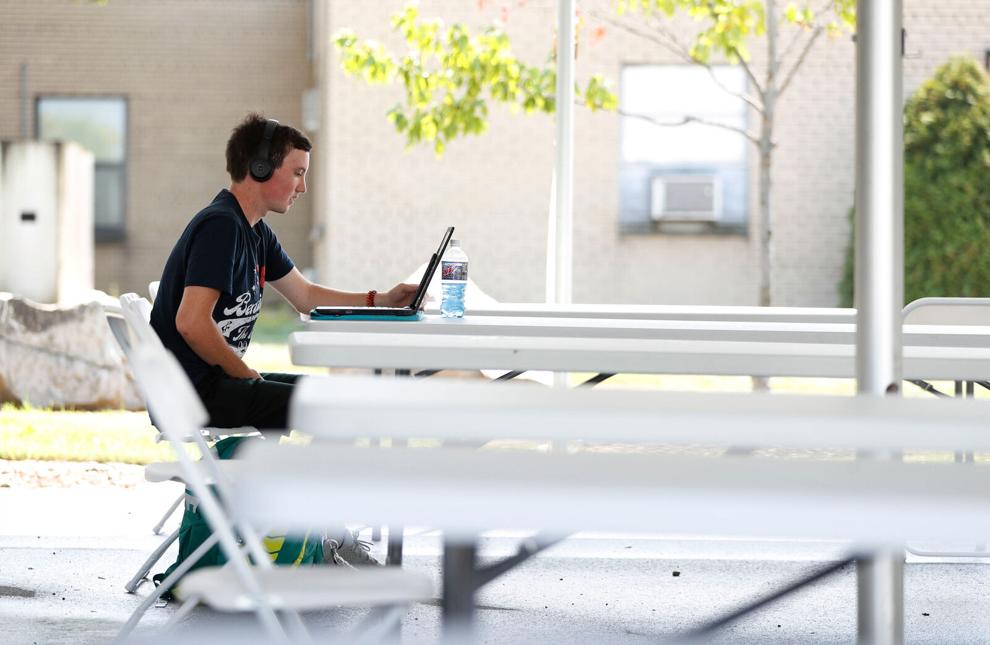 Two of the tents will be used to distribute lunches and thin crowds inside the university's main dining hall. Faculty will be able to reserve the other tents for outdoor instruction, and college officials expect they will be a popular evening study spot for mask-wearing students in the evenings after classes. One of the tents even has a fire pit.
The college is trying to "find new ways in this distanced lifestyle that we now have to be able to learn, and to engage in and develop also some of the social enterprises that really define a college experience," said Colley, Niagara's executive vice president.
She added, with a chuckle: "I'm expecting our Buffalo weather to hold out at least until November this year."