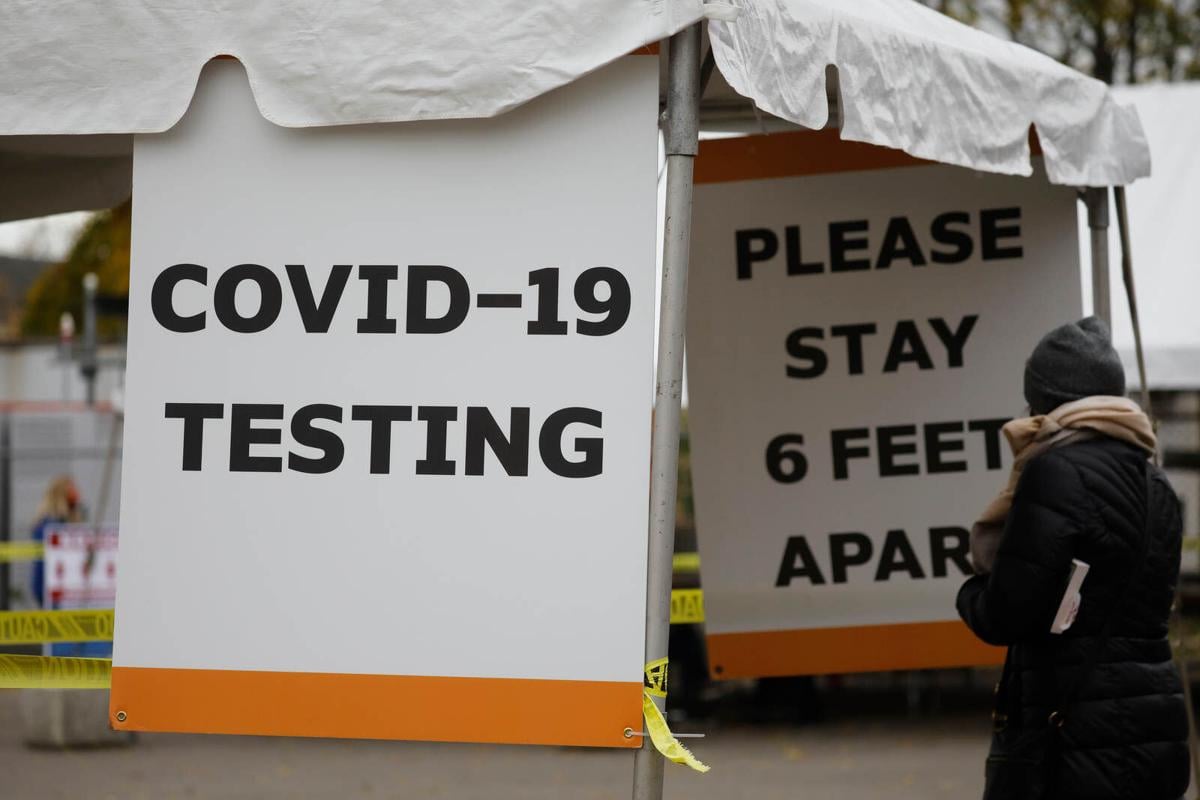 Schools in Erie County's orange zone, which must close Monday, could resume in-person learning as soon as Nov. 30. But don't count on it.
That's because school officials would need to give a Covid-19 test to every student and teacher who comes to school in person before the building reopens – something that many say is just not possible.
"Even with the state providing the testing kits, reopening while in an orange or red zone would be an economic and logistical burden," Grand Island Superintendent Brian Graham wrote in a letter to families.
School superintendents were scrambling to figure out how to test 20% of their students when Gov. Andrew M. Cuomo designated much of Erie County as a yellow zone last week.
Now schools in the orange zone must close for four days, and can reopen after they test all students and teachers who report to school in person. Anyone refusing to be tested or testing positive for Covid-19 must remain fully remote. After reopening, schools must test 25% of those in school each week.
What seems more likely is that schools will wait until the governor changes the area's Covid-19 designation from orange to yellow before they reopen.
No one is happy about the return to remote learning. 
"Our 13-year-old looked at us and said, 'I can't learn this way,' " said Jim Millbrand, the parent of children in the Williamsville Central School District. "It's horribly sad."
Schools have had more time to plan for this round of virtual learning than they did when schools were shut down in March.
"Kids in Western New York will learn, and learn well remotely, but it's just not the same as in-person learning," said Hamburg Superintendent Michael Cornell, who is president of the Erie-Niagara School Superintendents Association.
It's not only schools in the orange zone that are scrambling. Cuomo designated some areas of Erie and Niagara counties as yellow.
That prompted Springville-Griffith and Gowanda Central, which have schools in the new yellow zone, to announce they would move all students to remote learning on Monday.
"The bane of my existence is figuring out how do I get this testing lab set up," said Springville Superintendent Kimberly Moritz. "We're shifting to fully remote simply so we can get the testing in place."
Lancaster Central, in the orange zone, announced it shifted to all-remote learning on Thursday instead of waiting until Monday.
There is at least one school in the orange zone that is planning to return students to the classroom. Mount St. Mary Academy Principal Katherine Spillman said she shifted the school to all-virtual learning this week through Nov. 30 to prepare for testing.
On Dec. 1, the school will test its 267 students, plus its staff. All those who test negative can return to the school building Dec. 2. 
Planning for testing at Mount St. Mary came together quickly last week with the help of several parents, including pediatrician Dr. Kathleen Grisanti, president and medical director of Pediatric and Adolescent Urgent Care of Western New York, who is serving as the school's medical director for the testing. Three other parents with medical degrees will staff a weekly clinic to test 25% of the students and staff, Spillman said.
"We just felt this collective sadness because we were so grateful to be in person," Spillman said of the orange zone requirement that the school temporarily shut down.