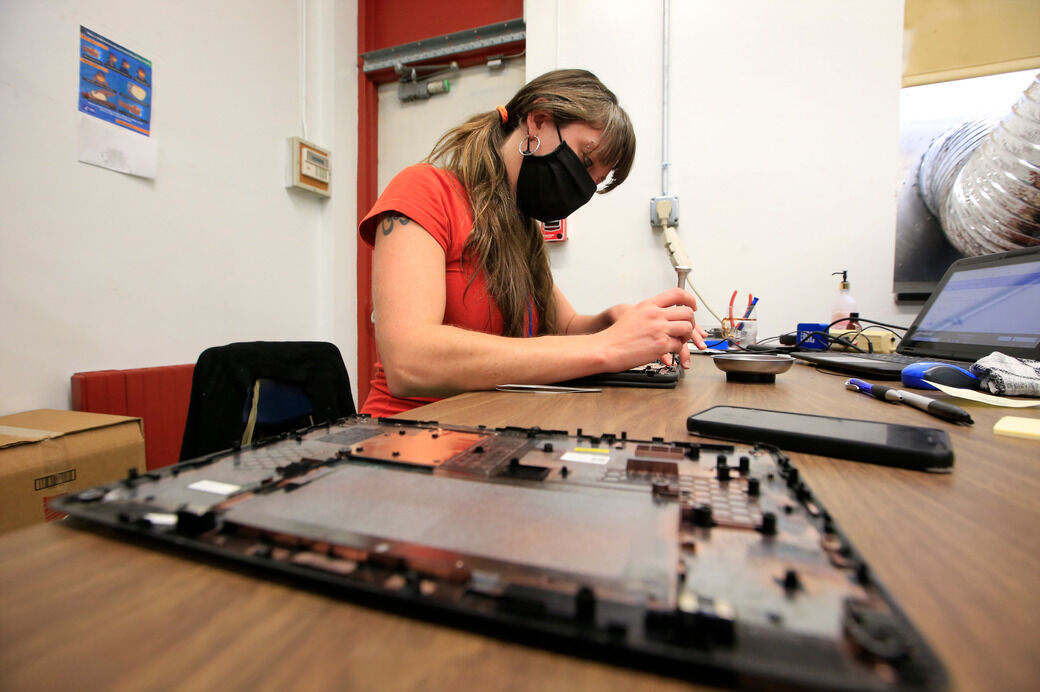 First, there was a run on toilet paper.
Then, Clorox wipes and paper towels.
Now, it's school laptops and electronic tablets that are in high demand.
At least that's the case for school districts, faced with delays in acquiring additional devices at a time when thousands of local students are learning remotely from home amid the Covid-19 pandemic.
Take the Buffalo Public Schools.
The region's largest district, which opted to start the school year fully remote for its 30,000-plus students, is still awaiting the delivery of nearly 10,000 Apple iPads.
"Demand is very high," said Sarah Edwards, the district's director of instructional technology. "In general, any type of tech component or item is taking a little bit longer than it would compared to this time last year."
In Buffalo, each student in grades three through 12 already is equipped with a school-issued device. The district had enough left over to distribute to students in second grade over the summer.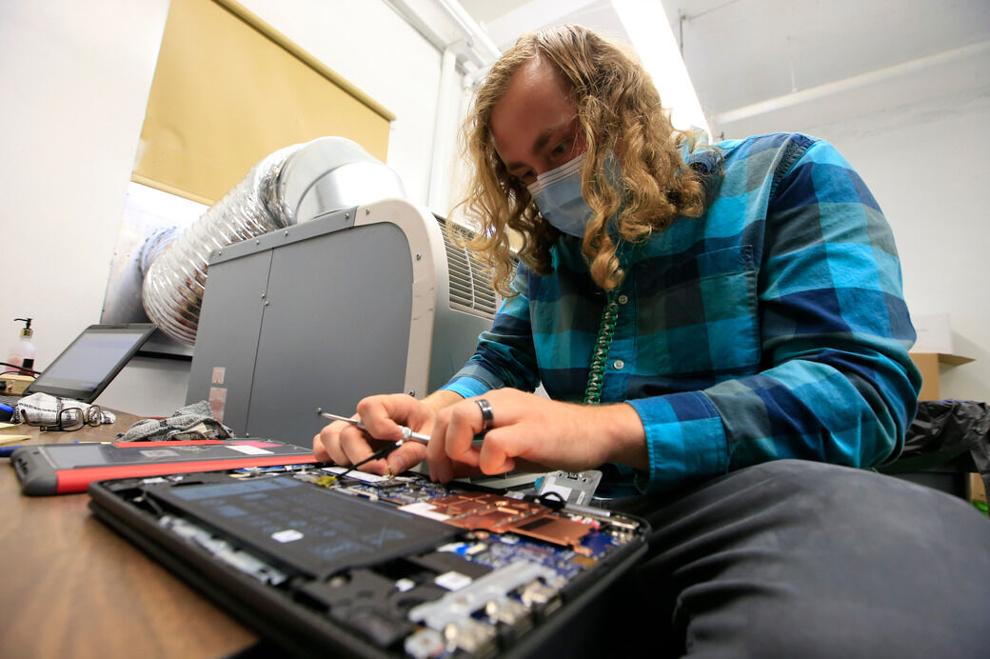 But the school system ordered 9,700 iPads at the end of July, after the state awarded the district $9 million for technology improvements. Those iPads will be distributed to students in pre-K, kindergarten and first grade – once the shipment arrives.
In the meantime, teachers have been distributing educational packets to students in the early grades. 
"We're still hoping to have them before the beginning of October," Edwards said of the iPads. "Because we're a large customer, they have been doing everything they can to expedite it for us."
And it's not just Buffalo.
From the Town of Tonawanda to Springville and beyond, school districts all over are running into delays in getting devices at a time they need them the most.
The world's three largest computer companies – Lenovo, HP and Dell – told school districts around the U.S. that they have a shortage of nearly 5 million laptops, according to a story from the Associated Press published late last month.
Shortages began in the spring when schools were shut down amid the pandemic. School districts turned to remote learning and demand for devices soared, disrupting the supply chain.
"We have this unprecedented urgent demand for inexpensive laptops and tablets and schools – not just in the U.S., but the UK, Europe, everywhere – have all ordered simultaneously," said Natalie Simpson, associate professor and chair of operations management and strategy in the University at Buffalo School of Management.
"There simply isn't the capacity," she said.
It's similar to the shortage of other products consumers have encountered during the pandemic – only worse.
"It's worse than in other cases of simpler commodities, like paper towels, because a functioning tablet or laptop is actually hundreds of different component parts that are often made by other companies," Simpson said.
"As a manufacturer, if you have 99% of the materials and you're missing one, you're still not shipping," she said, "So, the supply chain is a lot more vulnerable."
The Associated Press story also indicated that recent sanctions imposed by the Trump administration on targeted Chinese companies would add several weeks to the existing delays.
Political dynamics could be making the situation more painful, Simpson agreed. But, she said, even if there wasn't a surge in demand for devices, there still would be a shortage in supply because China – where many of these devices are made – was completely shut down during February and March.
Shoppers are encountering the problem right now, Simpson said.
"Have you been to Best Buy lately?" Simpson said. "The prices are going up on these items, because people are suddenly wanting to buy a new one and the system is not set up for everybody to want something all at once.
"If we need it all at once, guess what? Most of us are going to be disappointed," Simpson said. "We'll get it – eventually."
Aside from the 9,700 iPads, Buffalo Public Schools are waiting for an order of more than 1,000 HP laptops. Those are for staff to ensure everyone has an upgraded device with a web cam, Edwards said.
"They're not giving us how long that delay is, only that we don't have them because of a delay in components," Edwards said.
The Kenmore-Town of Tonawanda Union Free School District is facing similar challenges.
"We are finding that it is taking considerably longer than it has in past years to acquire Chromebooks," said Patrick Fanelli, a district spokesman.
Ken-Ton, which also started the school year fully remote, ordered 2,500 Chromebooks last month to ensure all students are equipped with a device, Fanelli said.
In a normal year, the district might get a shipment in as little as three weeks, depending on the size of the order, Fanelli said. This year, he said, the Chromebooks are expected to be received and readied in eight to 10 weeks – just prior to the Thanksgiving recess.
In the Springville-Griffith Institute Central School District, devices were distributed to families and prioritized based on who was in need of a device at home, said Superintendent Kimberly Moritz. The district ordered more in the spring.
"We just received two shipments totaling 275 devices," Moritz said. "We're awaiting another 320 and they're saying we're going to have those by mid-October – we're hoping."
"We're not turning anyone away," she said. "Our message is 'We will get you a device as soon as we can.'"
And in the Niagara Falls City School District, there are enough devices to go around this year, said Superintendent Mark Laurrie. But, he said, the district has had trouble even acquiring enough of the carry-home sleeves used to protect the laptops.
"It's the volume of requests," Laurrie said. "They're not as critical, but for the protection and safety of the computers, we need to have sleeves. Our purchasing department and technology coordinator have been calling every day to get them."