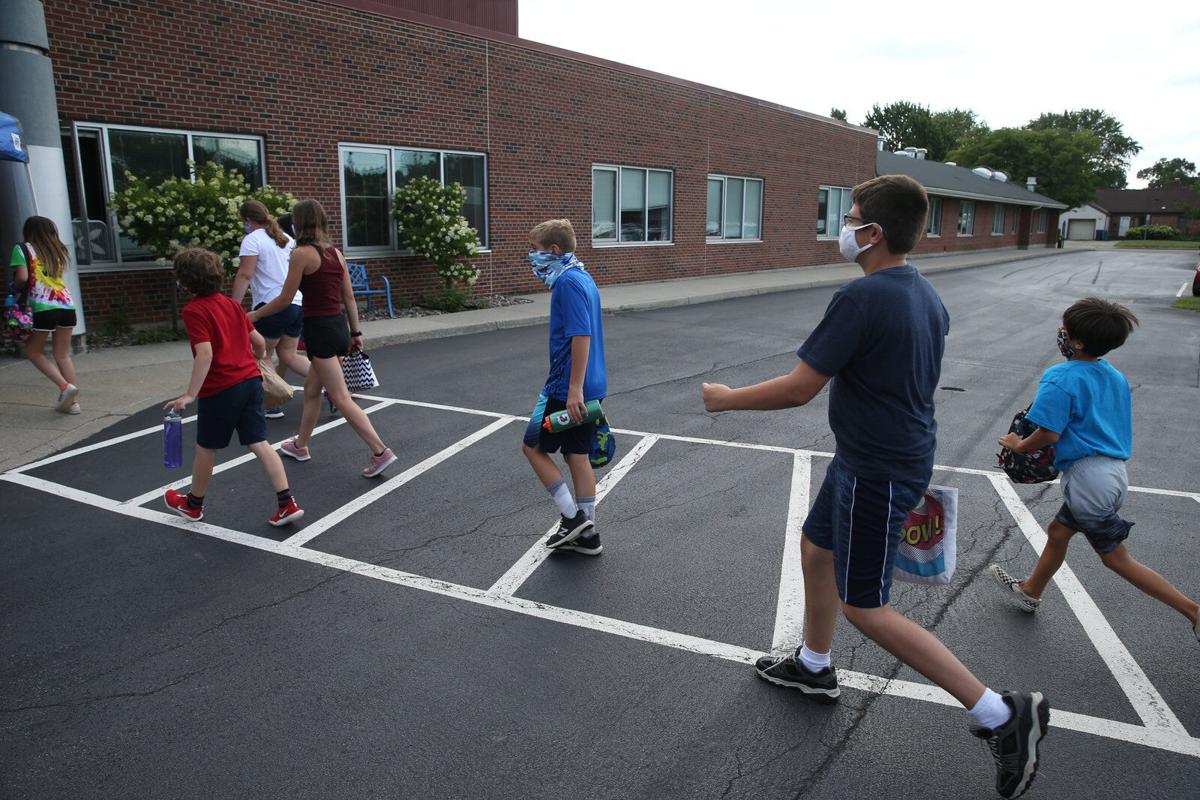 One hundred students at Gulfport High School in Mississippi were sent home to quarantine for 14 days after a teacher came down with Covid-19 symptoms.
Nearly 1,000 students and staff were quarantined in the Cherokee County, Ga., School District, and two high schools closed until the end of the month because of exposure to the coronavirus.
And the Georgia school where photos of a crowded hall went viral, North Paulding High, was closed after nine people tested positive for the virus. It is to reopen this week  using a hybrid model.
"That, honestly, puts a knot in my stomach just thinking of it," West Seneca Superintendent Matthew Bystrak said of the photo of teenagers shoulder to shoulder in the school hallway, most without masks. 
With high-profile examples of how not to do it, the question looms: Can schools in New York State open safely?  
Gov. Andrew M. Cuomo said if it can be done anywhere, it can be done in New York.
It has been done elsewhere. 
When Finland and Denmark reopened their schools, their countries did not see an increase in infections, and a community college in Ohio has had no cases reported since reopening three months ago, according to news reports. 
They followed some of the same advice New York is giving to schools: keep students at least six feet apart from one another, reduce the number of students in buildings at one time, keep children in smaller groups, require students to wear face masks, and wash and sanitize hands and equipment.
To open successfully, a community needs three things, according to Dr. Thomas A. Russo, chief of infectious disease at the University at Buffalo's Jacobs School of Medicine and Biomedical Sciences:
• Low community infection rates.
• A good plan that accounts for all aspects of a school day.
• The ability to carry out the plan.
New York can check the low community spread box — the seven-day average infection rate has hovered around 1%.
School districts submitted their detailed reopening plans at the end of July, and now they are working to implement them.
"The key thing at the end of the day is, can you execute the plan?" Russo said. "Can you get buy-in for everyone to wear masks? Can you get buy-in from people to distance and behave appropriately?"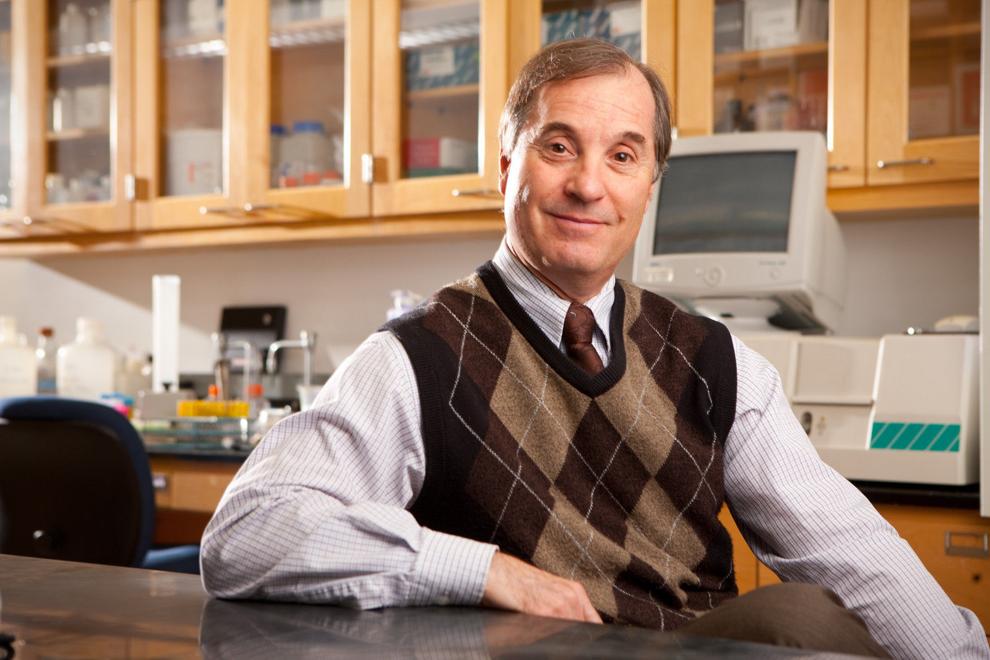 Carrying out the plans will cost money. The average school district of 3,600 students would spend an extra $1.77 million on new supplies, equipment and staffing, according to the Association of School Business Officials. While schools are applying for Cares Act funding, there has been no agreement on another federal aid package that would help schools and municipalities.
A report by the Harvard T.H. Chan School of Public Health on risk reduction strategies for schools details the familiar wearing of masks and social distancing, but it also says schools should establish and reinforce a culture of health, safety and shared responsibility.
"Public health interventions only work when there is training and reinforcement," states the Schools for Health report. 
New York State United Teachers has called for schools to be safe for students and teachers. And Buffalo Teachers Federation President Philip Rumore has made clear that if teachers don't have confidence in the district's reopening plan, he will seek a court injunction to stop the schools from reopening.
Cuomo said Friday that schools can open if they have the proper precautions in place. "They can open, it doesn't mean they must open," he said. "They can open if they are safe."
In Israel, there was early compliance, and infection rates dropped in the spring during an effective lockdown. Then schools opened in mid-May. It went well for a couple of weeks. But shopping malls, outdoor markets and gyms had opened as well, according to the New York Times.
Children were wearing masks, and social distancing was happening in schools where it was possible. But then, according to the Times, a heat wave hit, and mask-wearing requirements were loosened.
One Israeli school had more than 100 positive cases and was closed. More than 240 schools were shuttered and more than 22,500 teachers and students were quarantined, according to news reports.
In schools in Cherokee County, Ga., more than 900 were quarantined as of last week due to exposure to someone infected with the virus. Masks are recommended, but not mandatory, in Georgia.
"We anticipate, as we have communicated throughout this process, there will be additional quarantines and school closures as we operate during this pandemic," the Cherokee County School District superintendent said in a statement last week.
Schools that shut down in-person learning after reopening had something in common, according to UB's Russo.
"They violated all three of those principles," Russo said, starting with the first one. "They started off with high level of community spread when they opened their school."
The seven-day percentage rate in Georgia when some schools opened in the first two weeks of August was 9% to 13%, according to the Atlanta Journal-Constitution.
"Inevitably when you have a high level of community spread, there's going to be a number of individuals in the school that are going to be infected," Russo said.
And not everyone in Georgia is following the recommendation to wear face masks.
"The major thing that we are dealing with, is we have people here that don't believe it's there and don't want to wear a mask and that's causing us more problems and causing more concern," said Lisa Morgan, president of the Georgia Association of Educators, a nonprofit association for teachers, administrators and support professionals which is an affiliate of the National Education Association. "I'm afraid you're going to be hearing about Georgia for quite a while."
Morgan, who taught kindergarten for 17 years before being elected president of the association that represents more than 20,000 educators and related staff in Georgia, said the schools that are not having problems are those that have chosen to open with virtual learning.
Morgan said she started watching the children's infection rate rising through the summer in Georgia, as overall infections were increasing.
Low infection rates in New York
But in New York, the seven-day rolling average infection rate has been 1% since June 8, and in Western New York the rate has been 1% since June 10.
The state Health Department refused to release the infection rate of Covid-19 in children, though other states do provide that information to the public. The department said it is investigating 246 cases and two deaths involving people under 20 years old with symptoms similar to Kawasaki disease and toxic shock-like syndrome, possibly due to Covid-19.
In Erie County, 2.8% of those 19 and younger tested had the coronavirus in the four weeks ending Aug. 8, according to the county Health Department. The overall rate for the same period was 1.4%.
Part of the difference in the rates can be attributed to the low number of children tested, 6,320, compared to a total of 80,939 in all age groups, according to the county Health Department. Also, many children were tested because they had symptoms of Covid-19 or were exposed to someone who tested positive. Adults are tested for a variety of reasons, including having symptoms, because it is required for their jobs or in advance of a medical procedure.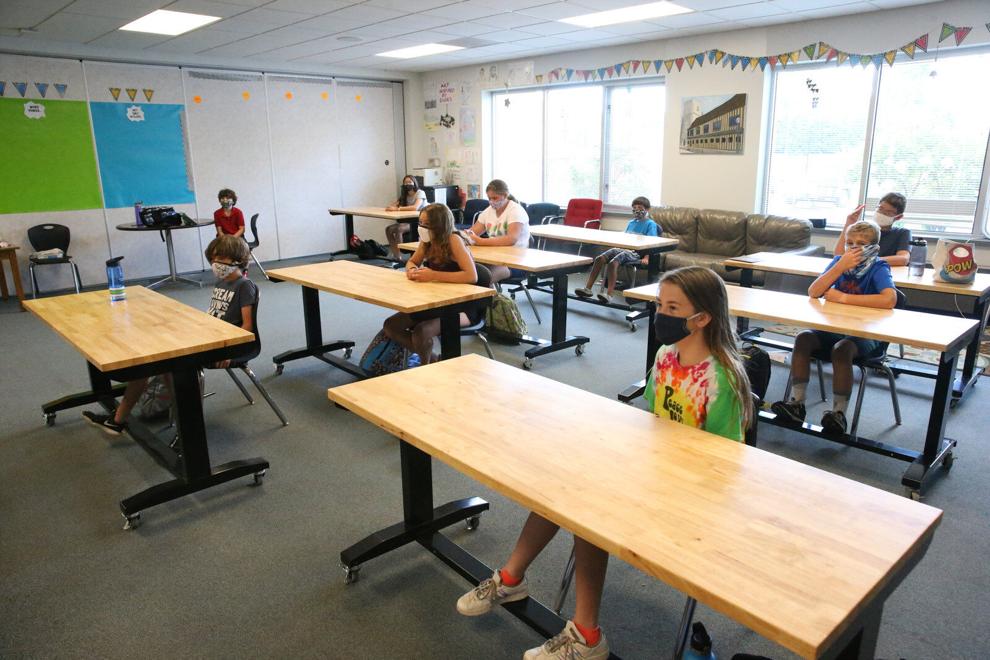 Most schools in Western New York plan to open in September with children in school buildings two or three days a week, then learning remotely the rest of the week. A few private schools, like Park School, Nichols School and Elmwood Franklin School, will have in-school classes five days a week.
But West Seneca and Maryvale school districts, as well as the Charter School for Applied Technology, will start the school year with all students at home. Bystrak, the West Seneca superintendent, said there are many reasons for requiring remote learning for all students at least until Thanksgiving, including the availability of staff and substitutes, the effect of a hybrid model on the educational program and the possibility of a second wave of the virus when the weather cools.
But he also saw the photo of students jammed into the hallway in the Georgia high school, with few masks in sight.
"I'm not going to lie. I'm definitely fearful of having a performance like that in one of our buildings, unintentionally," Bystrak said.
That wasn't the main reason West Seneca decided to go all virtual, but was one of the many factors that created a tipping point, he said.
There will be challenges in reopening schools, and expect a bump in cases of Covid-19. 
Erie County Health Commissioner Dr. Gale Burstein said infection rates are likely to increase as schools and colleges reopen and more people come together in shared space.
"In addition, as typical of the fall season, we anticipate that more children and adults will develop respiratory symptoms, leading to more people tested for Covid-19 and more cases identified. Our contact tracing team is prepared to work closely with school districts to break the chains of transmission within school settings," she said.
"There's going to be some breakthrough," he said, adding that faster test results are key to containing an outbreak.
Hamburg schools Superintendent Michael Cornell said there no doubt will be challenges and some difficulties throughout the year, but he agrees with the governor that if any state can reopen schools, it is New York.
"I think he's right, 100% correct," Cornell said. "The infection rate is low. I think to a large degree we've normalized mask wearing and distancing in our lives."
"Let's not forget that we've been trying to perfect traditional schooling since the days of Dewey, and I don't know that we've quite perfected it yet," he said. 
"I think we need to try and see if we can make this work. We also have to have all the safeguards in place," Russo said. "At the end of the day, we sort of control our own fate with this virus."