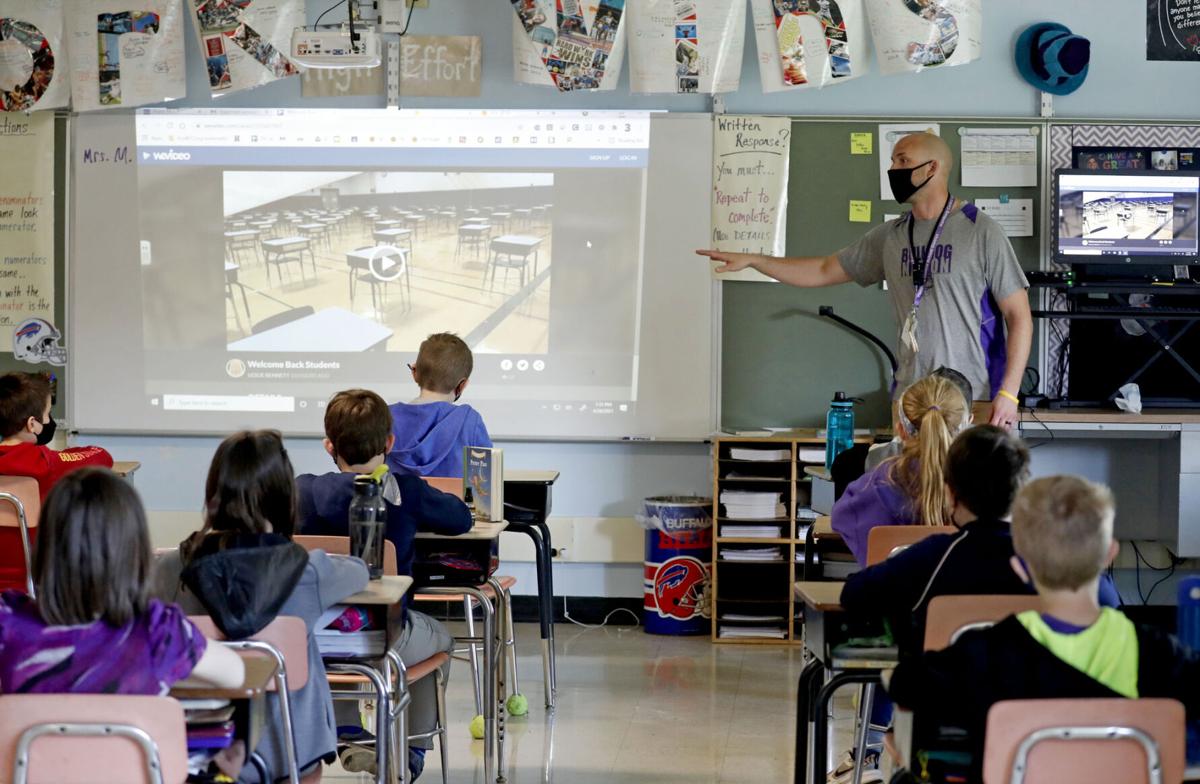 Dr. Stephen Turkovich sends his children to school five days a week. He allows them to play baseball, and he makes sure they wear a mask.
The chief medical officer at John R. Oishei Children's Hospital shares all this to convey one message: Children can safely get back to school and other activities.
Turkovich has a valuable perspective when it comes to Covid-19 among kids and what this week's return to full-time, in-person instruction for thousands of youngsters across the region meant.
Turkovich said the number of kids admitted with Covid has been significantly lower than what the hospital might see in an average flu season.
And while he stays clear of the recent controversy between members of the local medical community and the Erie County Health Department over fully reopening schools, Turkovich tries to reassure parents that schools are safe – as long as mitigation strategies are being used.
In fact, he worries more about the short- and long-term effects on kids not being in school full time for so long.
Turkovich, 43, a graduate of Orchard Park High School and the University at Buffalo, has been the chief medical officer at Oishei since 2014. He also has two children of his own.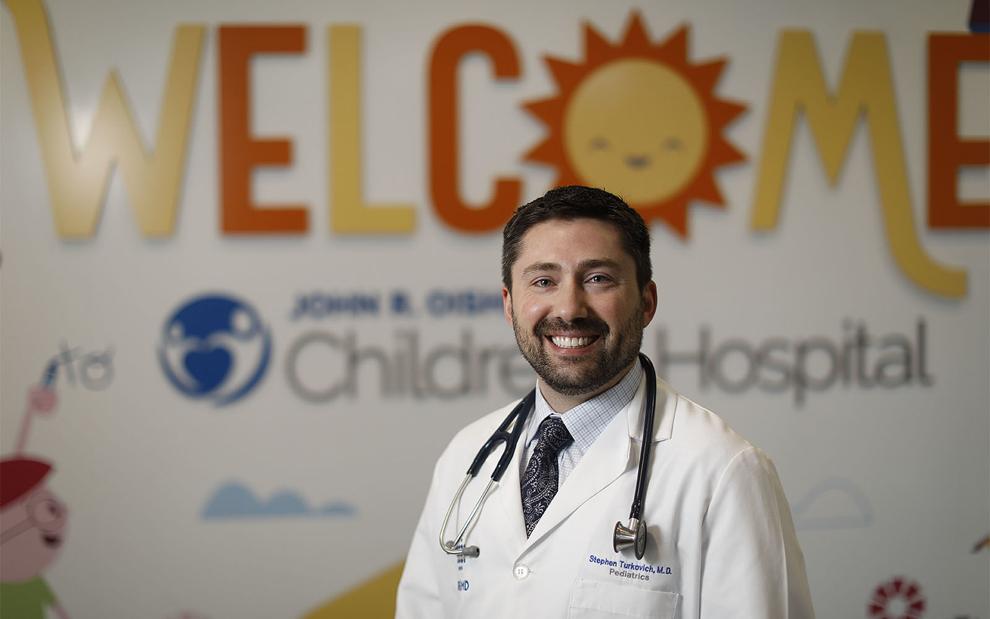 He shared his thoughts during a recent meeting with editors and reporters at The Buffalo News, and in a follow-up interview, in which he addressed a variety of issues related to kids and Covid, including how the spread of Covid-19 among kids compared to a typical flu season, why he sends his children to school five days a week and how to safely play youth sports.
Here are excerpts from those interviews, edited for length and clarity.
What have you seen at Children's Hospital in terms of Covid-19 cases and how does that compare to a typical flu season?
In the 2019-20 season we saw about 550 or so kids admitted with RSV [Respiratory Syncytial Virus] and the flu and other respiratory viruses.
Since Covid hit, so since March of 2020, we've had about 90 kids 0 to 18 years of age admitted with symptomatic Covid. So, that's a longer timeframe, a significantly lower number of kids and a less percentage of kids needing the ICU.
And from an acuity perspective, most of those children are here for a day or two because they've gotten dehydrated from not eating or drinking and just need some IV fluids and things like that. Overall, the acute respiratory-disease burden from Covid is significantly less than what we see from an acute disease burden in influenza and RSV.
Is it safe for kids to be back in schools five days a week?
I'm comfortable as a parent and a physician leader that going to school is a safe activity as long as we're following those risk-reduction strategies.
I understand that this is a difficult conversation for some parents and every parent has their own circumstances, whether they be around their family's health issues or child's health issues or other things, so I certainly would be respectful to those. The best thing to do is to have a conversation with your physician, your pediatrician, to talk through the nuances of your own family to make the right decision for you.
Are you concerned about the mental health issues that some doctors are reporting among students and attributing to this year's interrupted learning?
I firmly believe that the risks that come to a child's physical, mental, emotional and academic and psychological well-being are so high right now that continuing to keep them out of school is going to cause some long-term harm.
So, from a pediatrician's perspective, I think the American Academy of Pediatrics was right when they said school is essential, school is important. It's incumbent upon us as a community to figure out how we develop creative solutions to implement these risk-reduction strategies so all kids can be in school.
What do you want parents to know about their kids returning to school full time during the pandemic?
There was fear and there was unknown in the beginning. Now there's known. There's scientific and objective evidence that shows if you implement these risk-reduction strategies we can reduce the risk of spread in schools and schools will not be superspreaders.
It's important for them to understand that there's nothing we can do to completely eliminate the risk of transmission. But there's many things that we can do to dramatically decrease that and the No. 1 thing as a parent that I tell my own kids, who have been in in-person school five days a week since August, is you need to wear your mask.
Sports appears to be driving Covid cases among kids. Should they be playing organized sports right now?
At the end of the day, kids in particular really need that socialization. They need that activity they get from sports.
In general, if you think about it, kids that are playing body-contact sports that are indoors are high risk. Now, what I'm not saying is stop all sports, because kids need that. But what you need to do is layer in all those risk-mitigation strategies in sports, as well.
My message has been you mask appropriately when you can. My kids play baseball. They mask on the bench next to each other. When you're doing travel, you don't travel together. When you travel, you don't stay in the same room and eat together. Try to eliminate time in the locker room together. That's another area shown to potentially cause spread. You do all of those things that you can do to reduce the risk.