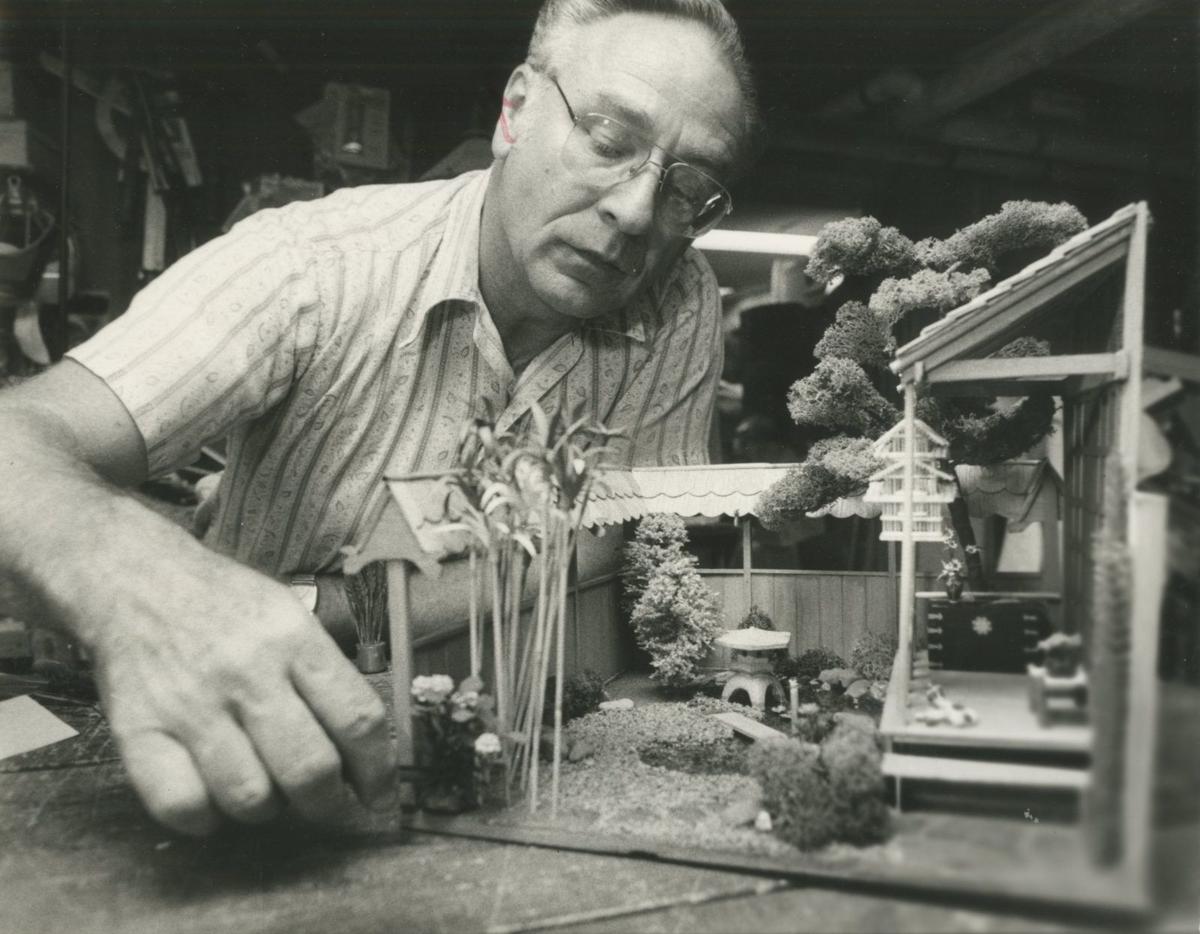 When the Los Angeles Unified School District paid more than $300 million to settle lawsuits filed by the victims of three teachers who sexually abused students, insurance paid the bills.
But many school districts in Western New York – including those in Buffalo, Niagara Falls and Kenmore-Tonawanda – may not be so fortunate.
Officials at Ken-Ton – a district that faces 37 Child Victims Act lawsuits claiming students were molested decades ago by retired teacher Arthur Werner – said there is no insurance coverage to pay damages that could result from Werner's conduct.
Ken-Ton faces more CVA lawsuits than any school district in Western New York.
"(The) district would be solely responsible for covering the cost of any potential settlement or jury award that may arise," said Patrick Fanelli, spokesman for the Ken-Ton district.
Buffalo Public Schools officials say they have no insurance coverage to pay potential damages from 27 sexual assault lawsuits filed under the CVA.
In Niagara Falls, a district that faces 23 CVA lawsuits, there is "good insurance coverage for some of the lawsuits, some coverage for others, and no coverage at all for others," Superintendent Mark R. Laurrie told The Buffalo News.
"This is a looming financial crisis for our district and others," Laurrie said. "We're a poor district. Worst-case scenario, this could cost us millions of dollars and could result in programs being cut for the 7,000 kids in our district today."
Dozens, if not hundreds, of other school districts throughout the state could find themselves in the same situation, according to Jay Worona, deputy executive director and general counsel of the New York State School Boards Association.
"It's a scary prospect. There could be a multitude of verdicts and settlements that school districts are not insured for," said Worona, whose organization represents nearly 700 districts throughout the state. "Raise taxes, cut jobs, cut programs – those are pretty much the options these districts have to pay for this."
Worona added that he is not trying to blame the victims or minimize the suffering of individuals who were molested decades ago by school employees who were entrusted with educating them and keeping them safe.
"I have great empathy for these people. But the fact is, these lawsuits could hurt kids who are in school now, and had nothing to do with these incidents that happened 30 or 40 years in the past," Worona said.
Amherst attorney Chris O'Brien, who represents 35 of the 37 accusers of Arthur Werner, was outraged that Ken-Ton officials would speak publicly about not having insurance to cover CVA damages.
"When I get up in front of a jury in a sex abuse case, I am not allowed to discuss whether the defendant has insurance or doesn't. Neither is the attorney on the other side. That is because the issue of insurance has nothing to do with why this teacher was allowed to sexually abuse countless children over decades," O'Brien said. "Some people could see the district's statement as an attempt to poison the jury pool. If that is the case, I find it reprehensible."
John C. Manly, a plaintiff's attorney whose law firm has successfully sued school districts across the nation for more than $500 million, said school district officials are being "disingenuous" when they claim they have no coverage.
"It's a disingenuous way of trying to scare people away from filing lawsuits," Manly said.
Manly is based in California, and his law firm, Manly, Stewart & Finaldi, also has offices in New York. The firm has filed several CVA lawsuits against school districts in New York. Over the past 15 years, Manly said, his firm has successfully sued more than 100 school districts throughout the United States.
"In many of these cases, the district began by telling us they had no insurance coverage for sexual abuse that happened long ago," Manly said. "In every single case, once the district really looked, they found that they did have coverage. Some of the districts hired insurance archeologists who helped them to determine what coverage they had many years ago."
Laurrie said two attorneys from the Niagara Falls district have spent "many, many hours" trying to determine if the district has coverage for incidents that happened decades ago. "In some cases, the insurers we had back then are defunct and out of business. In other, insurance companies went out of business but their obligations were taken up by other companies. It is difficult to untangle," Laurrie said.
At least 41 Western New York school districts face nearly 200 CVA lawsuits, alleging that students suffered sexual abuse decades ago at the hands of teachers, school administrators, coaches or other school employees, according to a Buffalo News examination of state court records.
Many other school districts throughout the state face potential damages from large numbers of CVA lawsuits. The Rochester City School District has at least 21 Child Victims Act cases filed against it, the Yonkers school district has at least 13 cases and Syracuse's school district has at least 10, according to the News review of state court cases.
Ken-Ton district faces the most CVA lawsuits of any district in Western New York, with 49 allegations of abuse against Werner and six other former employees. Buffalo is next with 27 CVA lawsuits. Niagara Falls, with 23, is third. No other district faces more than nine CVA lawsuits.
Werner is named as an abuser in 37 CVA cases, more than any person in Western New York, but none of the lawsuits name Werner as a defendant. The lawsuits name the school district as the defendant, meaning Ken-Ton taxpayers would have to pay any damages that result.
Werner, who lives in the Town of Tonawanda, turned 88 on May 11. He retired from teaching in 1993. He and his family have never responded to efforts by The News seeking their comment on the allegations. Werner's attorney, Patrick J. Mackey, declined to comment for this story.
The lawsuits allege that Werner molested dozens of fifth grade boys at Herbert Hoover Elementary School, almost directly across Sheridan Drive from the town's police station.
The molestations took place between 1965 and 1989, the lawsuits claim. The lawsuits accuse district officials of "negligence, carelessness, lack of supervision and lack of appropriate policies."
One of the accusers, a 57-year-old Buffalo-area businessman, told The News that Werner molested him on about six different occasions when he was 11.
Werner "would call you up to the front of his classroom, on the pretense of disciplining you for something," the man said.
"He would put me on his lap and fondle my private parts, or he would fondle me as I stood there in front of the classroom."
The man said Werner's actions "messed me up for life," and caused him to have difficulty having normal relationships with women.
Under the CVA, a special legislation approved by state lawmakers, almost 11,000 people were allowed to file lawsuits against schools, churches and other organizations for sexual abuse against children that took place decades ago. The law suspended the civil statute of limitations on child sex abuse cases between August 2019 and August of this year.
More than 1,100 CVA lawsuits were filed in Erie and Niagara counties, and 15% of those cases were filed against schools or school districts.
How much could these lawsuits cost school districts in jury verdicts and settlements?
The News found only one settlement among the CVA cases against school districts in eight Western New York counties, involving Amherst Central School District. District representatives declined to say how much that case cost it. The district indicated it did not have insurance to cover the settlement.
Worona, of the School Boards Association, said he knows of no settlements or verdicts yet in any of the CVA cases filed against school districts in the state.
In other states, the cases have cost school districts millions of dollars.
The Los Angeles cases that were settled for more than $300 million stemmed from more than 100 complaints against three teachers. All three teachers were also criminally convicted and are now serving prison terms.
In 2018, the public school district in Torrance, Calif., agreed to pay $31 million to settle lawsuits filed by families of 22 former students who were molested by a school wrestling coach. The coach, Thomas Snider, was sentenced to 69 years in prison for molesting boys.
In the Torrance case, school officials said $27 million of the $31 million was covered by insurance, but in that case, Snider's crimes had only been committed a few years before the lawsuits were filed.
Manly and his co-counsel, Saul Wolf, said the vast majority of the child abuse lawsuits they have filed against school districts have settled out of court, usually shortly before the case is scheduled to go to trial.
When asked about Manly's claim that most school districts really do have insurance coverage for incidents that happened decades ago, Worona said: "I hope and pray that is true, I really do."
Both Laurrie and Worona expressed hopes that at some point, state government will consider setting up a fund to help uninsured school districts to pay CVA damages.
"We approached Gov. Cuomo's administration with the idea some time ago, but they made it clear they had no interest," Worona said. "We hope to approach Gov. Hochul's office about it sometime soon."