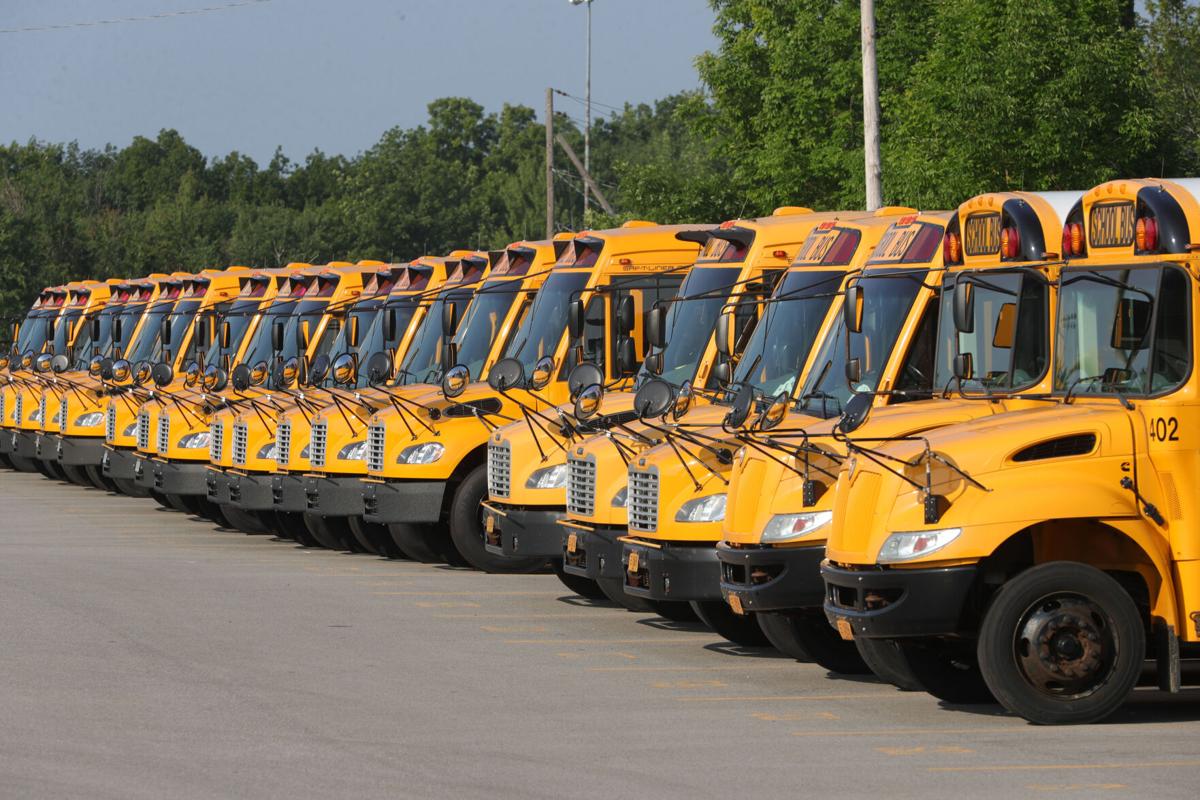 The bus driver shortage has Buffalo Public Schools looking at having seventh and eighth graders transported to school by the Niagara Frontier Transportation Authority.
It's just one of the options being considered to deal with the lack of bus drivers that has had school buses one or two hours late or not showing up.
School districts and private contractors in New York State are reporting a 15% to 20% shortage in the driver force.
In Niagara County, school districts will have bus driver career fairs at Department of Motor Vehicle offices, and Erie County is expanding its Auto Bureau hours for potential drivers to take the commercial driver's license permit test. 
Gov. Kathy Hochul also announced a number of measures to help in the shortage, including reaching out to more than 550,000 people who hold commercial driver's licenses in New York to see if they are interested in driving a school bus.
"From the day school started, it has been atrocious," said Latrice Martin, the parent of three children in Buffalo.
Gov. Kathy Hochul's announcement Sunday that the state will take more aggressive steps to address the pervasive school bus driver shortage couldn't come soon enough for local districts. 
The bus never came on the first day of school, Martin said at a press conference Thursday held by the Urban Think Tank and We the Parents of Buffalo. She took her children to school. The next day, the bus came at 11:36 a.m. The day after that, it was 10:56 a.m. The following week it came earlier, but still was late, she said. Each day the bus was late, she took her children to school.
"It's ridiculous. I want my children going to school on time, ready for their education," Martin said. "I pick them up every day because I don't want them sitting in the school until after 5 or 5:30."
"This is a major disruption to the average parent's life. Think about not knowing if your child is going to get picked up. How do you concentrate at work if you don't know if your child is going to get picked up?" said Sam Radford, director of the Community Action Organization's Masten Resource Center. "This is disorganized, this is dysfunctional and we are putting children at risk."
As a result of the state's outreach to commercial drivers, Buffalo Public Schools on Thursday received a list of more than 100 CDL holders who are interested in becoming bus drivers, Superintendent Kriner Cash said in his weekly update Friday. 
First Student, the private company that transports Buffalo school children, had more than 100 interviews scheduled Saturday, Cash said. 
Buffalo Public Schools Superintendent Kriner Cash on Wednesday raised the possibility of activating the National Guard – among other short term solutions – to mitigate a school bus driver shortage affecting the Buffalo Public School District.
"In addition, the district is working with First Student to increase their signing bonus for new drivers from $3,000 to $5,000," he said.
The district's transportation committee plans to meet with the NFTA Monday to look into the possibility of the agency taking seventh and eighth grade students to school, Cash said. The move would be temporary, until First Student hires additional drivers. Buffalo high school students use Metro Bus and Rail to get to school. 
In a normal year, there are 667 bus routes in Buffalo, but Cash said at the beginning of school that had been cut to 510 routes. The district currently has 499 morning bus routes and 492 afternoon bus routes, he said. The district last week mailed letters to parents asking if they want to opt-out of district provided transportation, and it is expected that bus routes may be trimmed some more, he said.
In Niagara County, County Clerk Joseph A. Jastrzemski said there will be a bus driver career fair from 9 a.m. to 1 p.m. Saturday at the county's DMV offices in Lockport, Niagara Falls and North Tonawanda. Transportation directors and bus companies that serve the county's 10 school districts will be on hand to meet with candidates. The only business transacted that day will be for CDL for bus drivers, Jastrzemski said.
In Erie County, County Clerk Michael P. Kearns said he is extending hours at Erie County Auto Bureaus as needed, and he developed a plan with First Student to schedule after-hours testing for at least 15 of its driver candidates each week.