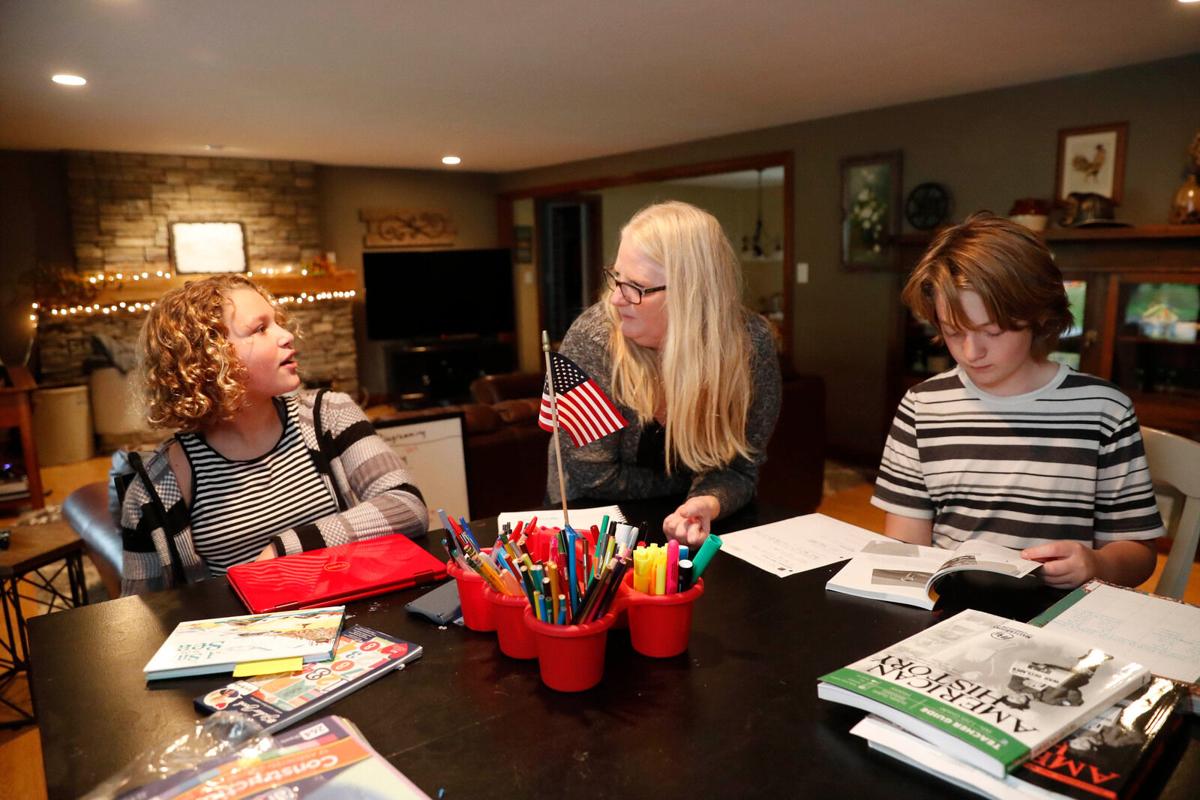 Kelly Newton was so upset at how her school district has handled remote learning she decided to home-school her two children.
And the extensive safety protocols in schools were just too onerous for Linda McCarthy, so she is home-schooling her two kids, as well.
They are among the hundreds of families across the Buffalo region who chose neither the remote nor hybrid options offered by school districts but, instead, decided to take their children's education into their own hands amid the Covid-19 pandemic.
In fact, the number of students in Erie and Niagara counties who began the school year as home-schoolers rose 53% from this same time last year, according to figures compiled by The Buffalo News.
"I just thought this was going to be a waste of a year if we didn't do something ourselves," said Newton, of Amherst. "I really felt like I had to decide between the kids learning something this year and being part of school."
While the number of home-schooled children in the two counties is a small percentage of the region's overall enrollment, the increases are noticeable across districts.
Hamburg and Newfane have nearly twice as many home-schoolers. In Frontier, Lancaster, Maryvale and Grand Island, home-schoolers more than doubled. In Royalton-Hartland and the City of Tonawanda, the number of home-schoolers is up nearly threefold.
"It's been a huge transition," McCarthy said, "but it's really been a blessing in disguise for us."
Home-schooling should not be confused with remote learning, which is how school districts are teaching tens of thousands of kids across the region during the pandemic.
Instead, parents withdraw their kids from the public school system and are completely responsible for their children's instruction.
Contrary to what many people think, you don't need to be a teacher or have a degree in education to home-school your kids.
"It's a real eye-opener. People realize, 'I can teach my child pre-algebra – and if I can't, I can go get my child help from somebody,' " said Brian Ray, president of the National Home Education Research Institute, based in Salem, Ore. "People are saying, wow, this is not magic."
Some homeschool parents choose to teach their children themselves, but many do not.
There are options. You can hire a tutor. You can collaborate with other home-schoolers and have one parent teach science and another parent teach history. Or you can choose from a wealth of online programs.
In New York, parents can decide at any point in a school year to begin home-schooling. The first step is to send the local school district a letter of intent within 14 days of starting.
Home-schooled students need to study more or less the same subjects as their peers in public school, although there are some differences. They do not have to take many of the tests and exams that public school students take, although their parents do need to keep the district apprised of their children's progress.
"We only school four days a week, because we are able to get more done in four days and they get to pick which day they don't want to school – which they love," McCarthy said.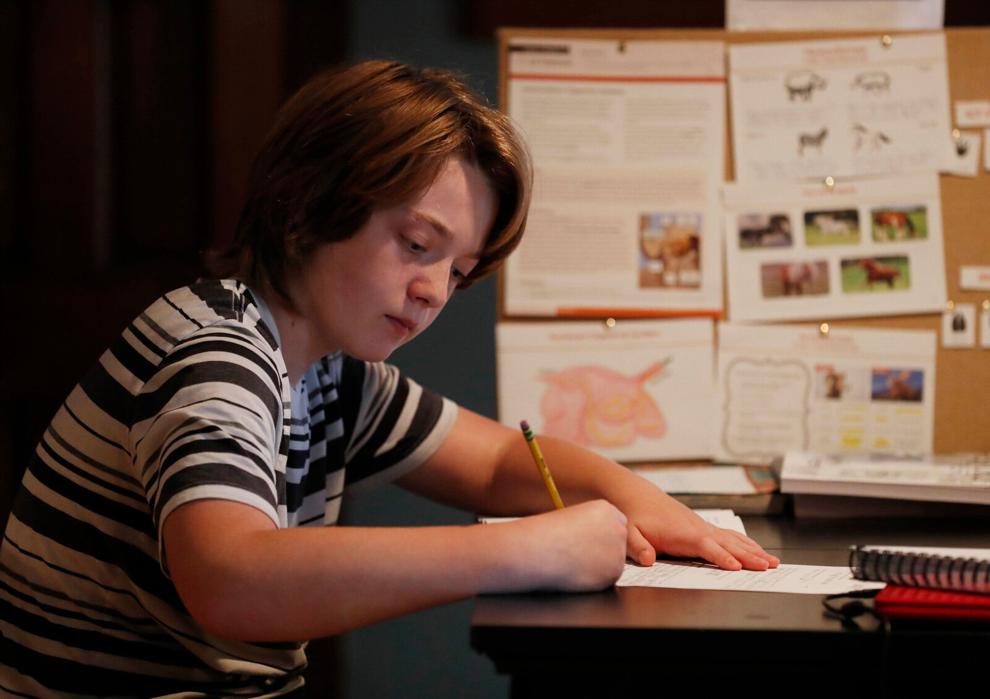 It's not that the McCarthys were afraid to send their children to school. They felt the district's safety protocols were too strict, with masks being required all the time and students surrounded by polycarbonate dividers.
The fully remote option offered by the Clarence Central School District wasn't going to work for them, either. They were concerned about the amount of screen time involved and still had a bad taste in their mouths from the remote experience during the spring.
So instead of sending the kids off to Clarence Middle School each morning, she and her two kids, Sean, 13, and Erin, 11, convene around the dining room table at about 10 a.m.
Erin will get on the computer to do her math, the only subject the family does online, while McCarthy helps Sean with his English language arts. When the kids are done, they switch spots.
They break for lunch before moving onto other subjects. McCarthy works with them and uses a curriculum to guide instruction. They are usually done by 2 p.m., when McCarthy scoots the kids outdoors to play.
It's not perfect, she said. The instruction isn't always pretty. There are difficult days and home-schooling can test your patience.
But for the most part, she said the experience has been a positive one and the family is fortunate to have the opportunity. McCarthy used to work as a teacher's aide in Clarence, and her husband, Michael, is a retired Buffalo firefighter.
Sean and Erin acknowledge they were hesitant about home-schooling at first.
"I originally thought, 'Oh, heck no," said Erin, who is in sixth grade.
"We were like, 'Why?" said Sean, an eighth-grader. "'I don't want to be home-schooled. I want to go back to school and see my friends.'"
They still miss their friends, but home-schooling has grown on them.
"It's fantastic," Sean said. "You go at the pace you want and do it when you want."
Sean wants to go back to school if it ever returns to normal. As for Erin, she said she's just fine sticking with home-schooling.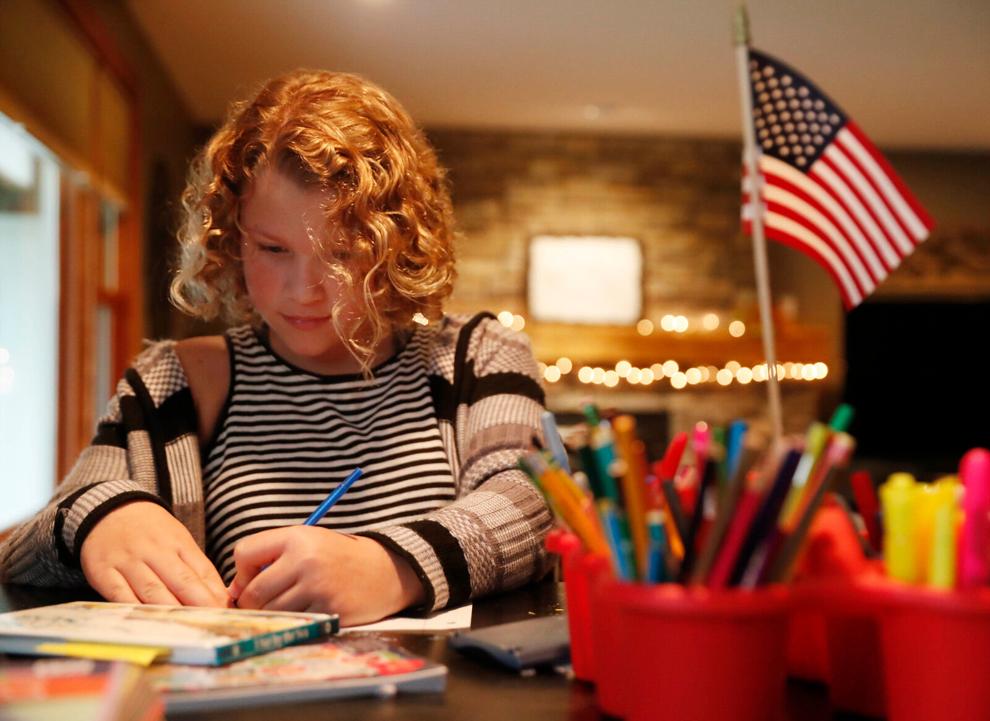 The pandemic's effect on instruction in public schools is helping to fuel the surge of home schooling's popularity in many of the suburbs – at least for now.
Across Erie and Niagara counties, 3,789 kids are home-schooling this year, accounting for about 2.6% of all students.
The biggest bastions of home schooling remain in rural areas such as North Collins and Holland, where about one out of every 10 students is home-schooled. In both East Aurora and Clarence, more than 5% of students are home-schooled this year.
New York State Education Department officials say they do not yet know how many students are home-schooling statewide this year, and no national figures are available.
But May, of the National Home Education Research Institute, said some states have seen significant increases. The number of home-schoolers in Vermont increased this year by 75%, for instance, and in South Carolina, by 40%.
"It's going to open the eyes of many parents about how education can happen and children can learn without government systems," he said. "This could be a big deal in terms of how education happens in America."
For many families, it was a stressful summer trying to decide in just a few weeks whether they wanted to pull their kids out of school and home-school them, said Joanne Bonning, who runs the Love Story Christian Family Library in Cheektowaga.
The little, independent library attracted upward of 60 people this summer to one of its seven home-schooling workshops. Some families are doing well and seem to like it; others started the year home-schooling but already have enrolled their kids back in school, Bonning said.
"I don't expect everybody to stick with it," Bonning said. "It's a lot of hard work and when you don't have much time to prepare, it's sort of like too much for some people – and I get it."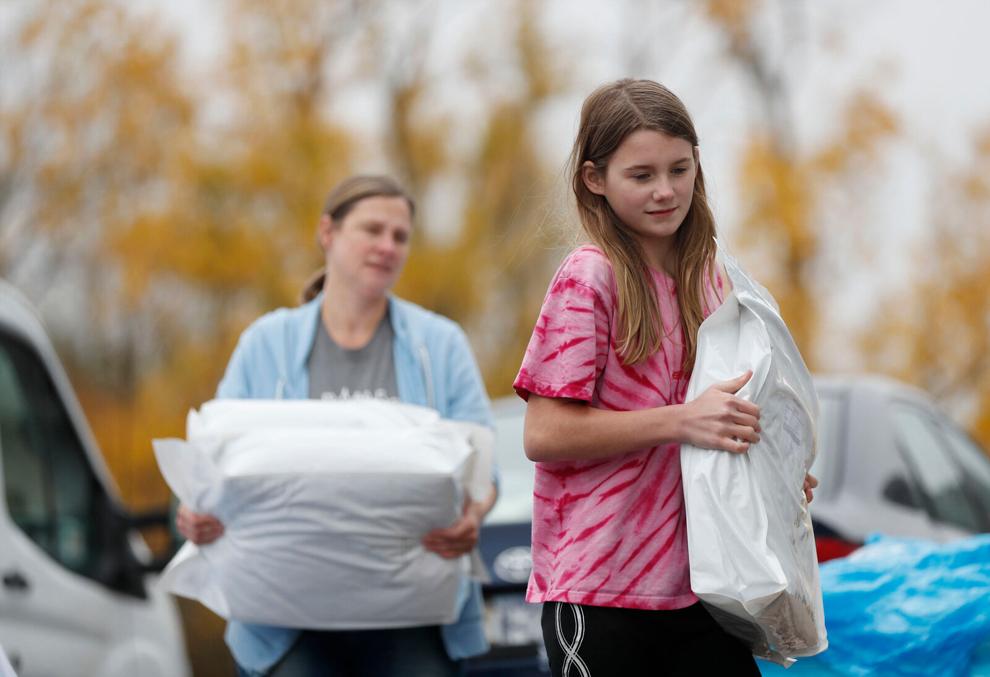 Newton had reservations when she was deciding whether to home-school her daughter Mallory, a fifth-grader, and son Jack, a sophomore, who attended school in Williamsville.
High school students who are home-schooled in New York cannot receive state Regents credit for any courses, and they cannot earn a Regents diploma. And if at any point they want to reenroll in public school, they have to retake the high school courses they took while home-schooling.
Nearly half the states offer students some sort of online high school option, but New York is not among them.
"If Jack wanted to return to public school next year, he would have to repeat all the credits he's taking this year," Newton said.
In the spring, both of her kids found that it was often hard to stay focused during Zoom classes. A lot of time was wasted with people muting and unmuting their audio, Newton said, and with teachers trying to navigate technology that was unfamiliar to many of them.
She decided to home-school, and looked for online programs so that her kids could do most of their work independently and at their own pace.
"I've been blown away by the resources that are out there already," Newton said. "There's a home-school program out there for everybody."
Some of the programs Mallory is using are very close to what her friends in the public school are using. The math program, in fact, is the same one – and, while her friends in school are now on lesson three in the program, Mallory is on lesson 13.
And while Jack's courses can't count toward a Regents diploma, he's enrolled in a program at Genesee Community College where home-schooled high school students take classes at a discount.
By the end of 11th grade, he expects to have earned 24 college credits, along with completing all his academic requirements for high school.
"I feel like this homeschooling journey has really opened my eyes to everything that's out there," Newton said. "In some ways, I wish we had started sooner."