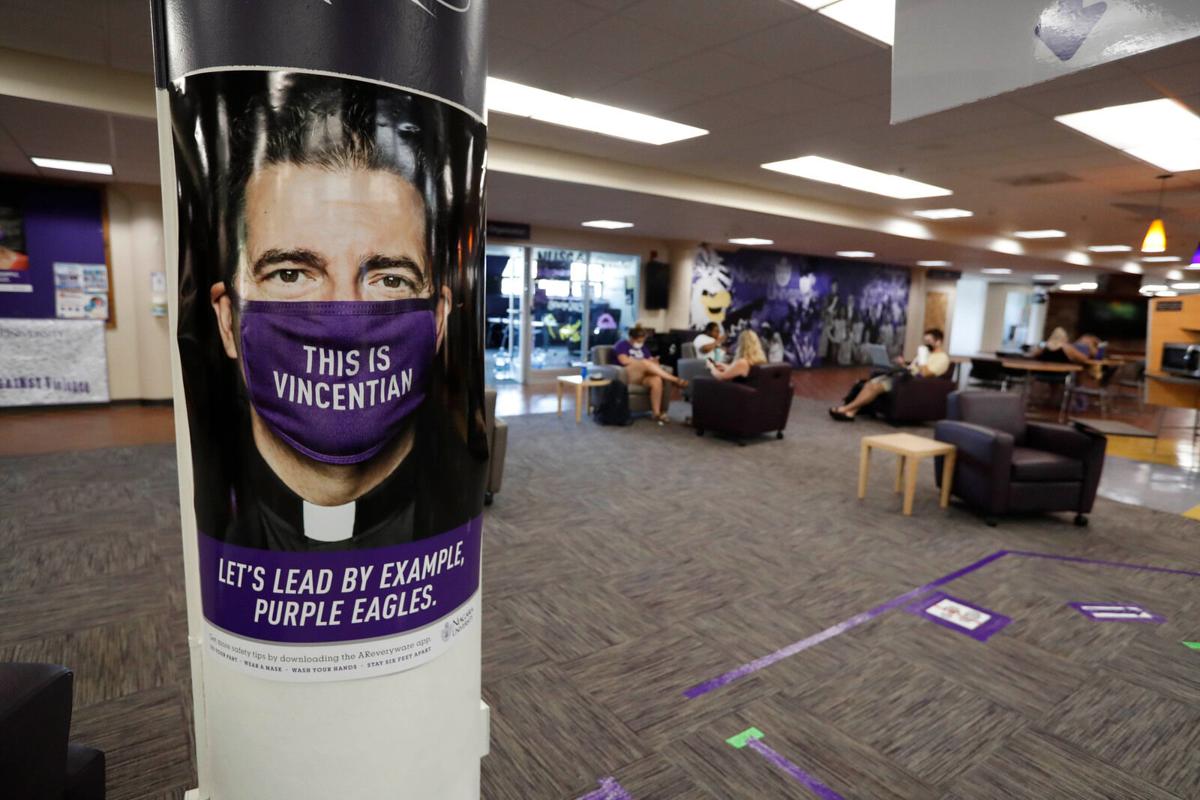 It is the question that keeps college administrators awake at night: How do they stop students from gathering in large groups when they're not on campus?
As the Covid-19 pandemic persists, area colleges and universities have developed strict protocols for mask wearing and maintaining social distance on campus, including inside residence halls, with students subject to discipline for running afoul of the new rules.
But many students live off campus, where they are less bound by institutional rules, and administrators acknowledged that for all the planning they have done to keep their campuses safe, they are relying on young adults to avoid the kinds of large group events that students expect while away at college.
"You can have the best-laid plans for sanitation, for social distancing, for hybrid learning, you can have reservation systems for the dining hall and touchless, cashless service, but if people don't buy into the element of the common good, then nothing's going to work, really," said Daniel A. Dentino, vice president for student affairs and dean of students at Canisius College.
Canisius begins classes on Monday, as does the University at Buffalo. Some area colleges started the fall semester earlier this month.
Outbreaks of Covid-19 infections already have occurred at other institutions, including the University of North Carolina at Chapel Hill and Notre Dame University in Indiana. In both outbreaks, contract tracing pinned the spread of the virus to large off-campus parties in the first week of the semester. Both universities switched to remote-only instruction.
The examples at two nationally prominent institutions have prompted plenty of concern that it will be only a matter of time before similar outbreaks happen in Western New York with the influx of tens of thousands of students.
Katherine S. Conway-Turner, president of SUNY Buffalo State, said she regularly worries about whether students will take the necessary precautions to limit viral spread, especially when they are off campus and not being closely monitored by the college.
"It is actually the issue that kind of keeps me up at night: what students do, or what faculty, staff or what anyone does, when they're not within the community standards of Buffalo State," she said. "I think it is probably the case that we will have at least some of our community members doing things that I would prefer them not to do in terms of not following protocol."
"The issue is, when there is a case, how quickly we can isolate that case and get that individual sequestered and get the tracing done and all of that," she added.
The University at Buffalo, SUNY Fredonia, Niagara University and Daemen College have had a student or students who tested positive for Covid-19. UB also had a faculty member test positive, while SUNY Buffalo State had three faculty or staff test positive this month.
Buffalo State has more than 9,000 students, but three-quarters of courses this semester will be taught online to dramatically reduce density on the campus. The college also reduced capacity in its residence halls and set aside 72 rooms as quarantine space for students infected or exposed to someone who has the virus.
"I'm trying to work very hard with the campus to control everything that we can control and to provide all the education that we can and inundate people with the community standards. I can only hope that the community standards set for Buffalo State will reverberate outside when they leave," said Conway-Turner.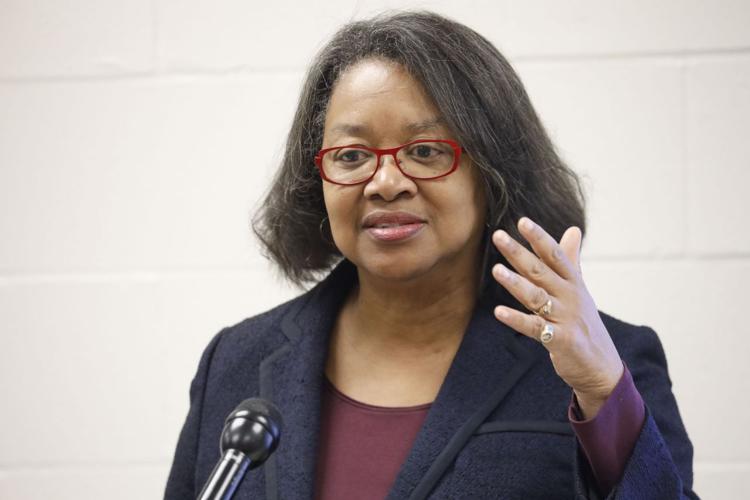 Syracuse University suspended 23 students who gathered on campus without masks or social distance. And on Wednesday, SUNY Plattsburgh President Alex Envedi suspended 43 students who were at a closed city park together on Aug. 21.
In response to what he called "troubling reports" of students congregating on campuses, Gov. Andrew M. Cuomo said Thursday that if a college has 100 students or 5% of its campus population infected, it will have to switch to remote-only learning for two weeks.
And while some area colleges and universities have struggled in the past to keep a lid on student partying, particularly at the beginning of the fall semester, administrators said they will be keeping close tabs off campus, with help from local police.
Dentino said he and other staff from Canisius already have met with Buffalo police and county health officials "to talk about consequences" for students who host or attend large gatherings.
"If there's a big house party two blocks off campus, we're going to deal with that very directly and very bluntly," said Dentino, the dean of students. "We really need to make sure students get the message that just because you're off campus doesn't mean it's not a health and safety threat if you've got 200 people at a house party."
Canisius is a small enough college to "hold people accountable by name, and that's what we're going to need to do," he added.
Niagara has taken a similar posture, amending its student conduct policy to allow for more discipline if students veer from college Covid-19 policies, whether on or off campus.
"It's so restrictive we had a couple parents call and complain, 'You can't make them do that,'" said Debra A. Colley, executive vice president of Niagara. "Yes, we can."
The Rev. James J. Maher, Niagara president, has been visiting students in off-campus housing along with the university's dean of students to remind them how seriously the university is taking its policies on distancing, mask wearing and avoiding large gatherings, said Colley.
"You can't control everything, and they are young, but we have put all these layers in place as the precaution, and we're ready to do what we have to do in terms of the discipline needed should things start going in a different direction," said Colley.
The University at Buffalo has nearly 20,000 undergraduate students, six times as many as Niagara and Canisius. More than half of UB students live off campus, with many clustered in the city's University Heights neighborhood bordering the South Campus.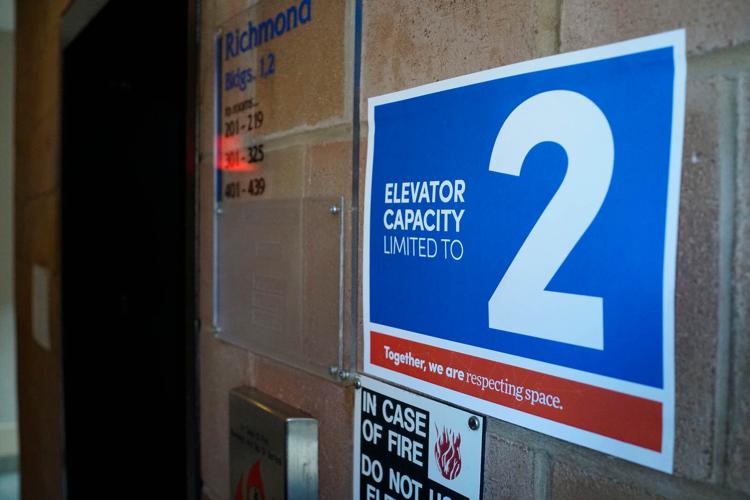 UB staff and student volunteers visited 1,500 homes in University Heights this week to deliver the university's new health and safety guidelines and remind students about the pandemic. The university's dean of students, Barb Ricotta, also warned students in a letter this week that failure to comply with UB's behavior guidelines "will have consequences, which could include educational intervention, removal from class and/or referral to student disciplinary action as appropriate."
Ricotta said in an interview that UB students have been suspended in the past for off-campus behavior, but the university has not established a separate suspension policy for violations of Covid-19 protocols, such as attending large parties.
"Our policy is written as, 'We expect you to follow these guidelines and have these behaviors, and if you don't there possibly could be sanctions," she said. "We haven't written the policy in such a way that says it would automatically be a suspension. But if you look at our off-campus neighborhood parties and things like that, have students been suspended? Sure. That is a possible outcome."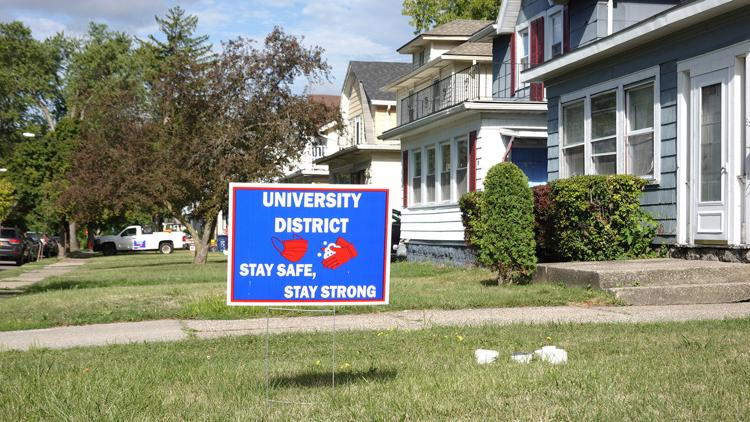 Ricotta said it's also possible that the number of students residing in University Heights will be down dramatically this semester, but it's still too early to know.
" I know how many are going to live on campus, but with classes starting on Monday we're still sorting through how many people will live in the Heights neighborhood and how many will live out here in Amherst, and what that will mean for us," she said.
Buffalo police will be operating increased patrols in University Heights during the traditional party season, said Capt. Jeff Rinaldo.
"Ordinarily a normal party that's not being obnoxious or over occupied, you wouldn't bother with, where now … the police will be engaged, as in previous years, for safety and security purposes, but also looking towards what effect this might have on Covid," Rinaldo said.
Be the first to know
Get local news delivered to your inbox!