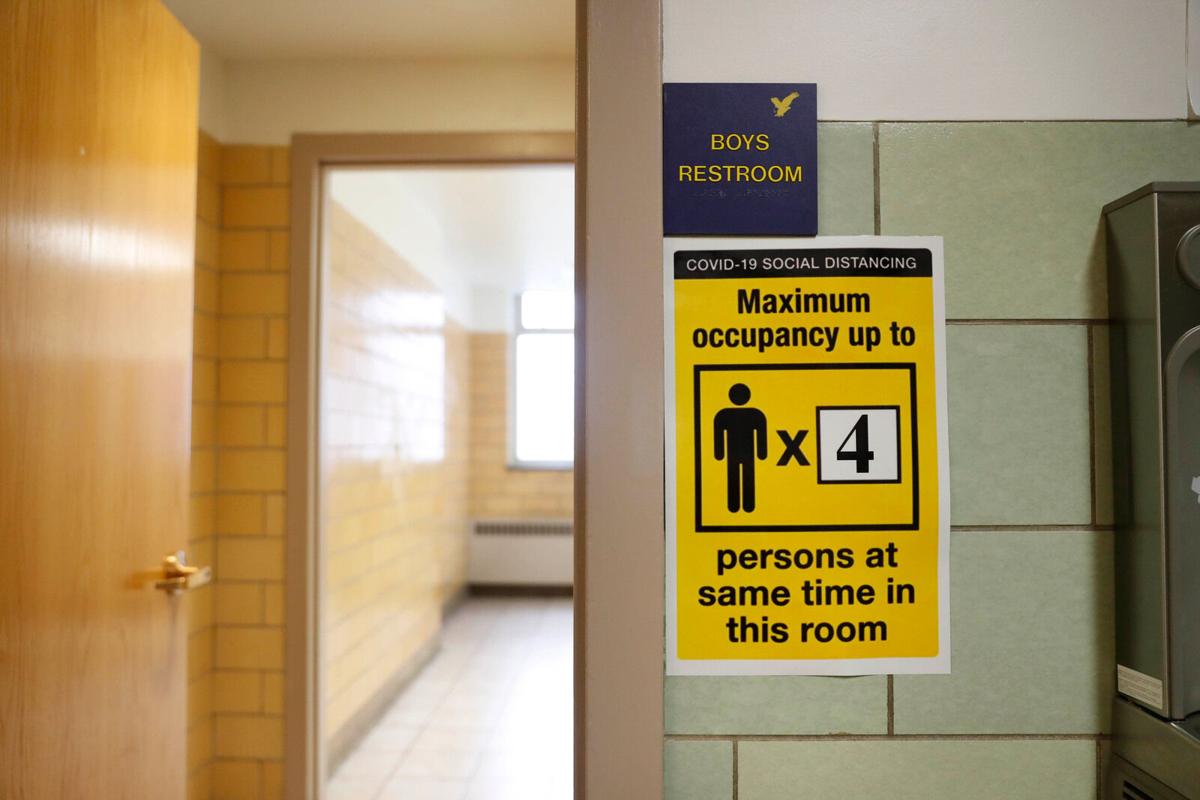 In this pandemic school year, districts across New York are struggling with plummeting student attendance.
At this point, though, not even the State Education Department knows exactly how bad things are. And officials there won't know for another two months.
Buffalo school administrators acknowledge that absenteeism has surged this school year.
The state took the unprecedented step this year of requiring districts to report student attendance information that's more detailed this school year than ever before.
Schools need to report for each student, for each day from September through June, whether they attended, and whether they were in person or remote.
But schools have until Aug. 20 to submit all that information to the state.
In the meantime, despite the fact that schools are collecting such detailed information, in many places, it is not readily available, and no attendance information is posted on the district website.
"We're in the process of validating our in-person and remote attendance data," Buffalo Public Schools spokesperson Elena Cala said.
As early as next week, middle school and high school students will be given the option to return to school in person four or five days a week in many suburban districts in Erie County.
Until now, schools had been required by the state to report attendance information as percentages for the entire school, rather than reporting specifics for each student.
That provided limited information. For example, if a school reported that 10% of students missed at least a month of school throughout the year, there was no way to know how many missed one month of school and how many missed three months of school.
The new reporting requirements should provide a more detailed assessment of specifically how many students missed an extreme number of days during the pandemic.
The State Education Department has given schools until Aug. 20 to submit that data. Superintendents will have two weeks after that to certify the information before it is made public.
State Education Department officials declined to say when that would happen.
"Once the data is received by the department, it undergoes a thorough review process and is made public at a later date," a department official said.
The school year was half over when the State Education Department rolled out its requirement that schools indicate whether each student was remote or in person each day.
As of Feb. 1, schools have to input that data – backdated to the first day of school in September 2020, according to a department official.
Some districts' internal attendance record-keeping systems were ready to report that specific data in February, while systems in other districts were were not. Given that, plus the fact that the new requirement was announced halfway through the school year, the state is giving schools flexibility regarding when they submit their data.
In the meantime, some districts are making detailed attendance information public, while others are not.
All students will be invited back to in-person classes five days a week, but Superintendent Kriner Cash said he anticipates that about one-fourth of the district's 31,000 students might choose to start the year remotely.
None of the three largest upstate districts – Buffalo, Rochester and Syracuse – post attendance information on their websites.
But the state's largest district posts daily attendance information every day for each of its 1,600 schools.
For each school, New York City publishes the overall percentage of students present, along with the percentage of remote students who attended classes and the percentage of in-person students who attended.
On Wednesday, for example, attendance for remote students ranged from 14% at Aspirations Diploma Plus High School, which serves students who had fallen behind on credits or dropped out, to 100% at 33 schools. For students who were attending in person, attendance that day ranged from 5.3% at Independence High School in Hell's Kitchen, which also serves students who have fallen behind or dropped out, to 100% at 149 schools.
The state does not require students to attend school a minimum number of days each school year in order to receive credit for a course. School districts may establish a local minimum attendance requirement, but most do not.
"The BPS attendance policy is based on the principle that regular school attendance is a major component of a student's academic success," said Tonja Williams, Buffalo's associate superintendent for student support.
At the same time, though, there is no established number of days a student must attend school to pass a grade, she said, whether during this year or any other.
Officials in many districts have said that absenteeism this school year has been worst among high school students.
In Niagara Falls, for instance, about 81% of students attend school on any given day; most years, it is more like 90%, according to Superintendent Mark Laurrie. But among high school students, only about 65% attend school on any given day.
"Where it got dragged down was remote students," he said. "Our remote attendance, anecdotally, is not good."
When schools opened in person five days a week on April 26, attendance among elementary and middle school students generally improved, he said. But among high school students, it has remained quite low.
Niagara Falls is doing the best it can to track attendance among students, both remote and in person, Laurrie said. But what's more important than that, he says, is making sure there is no remote option next year for students.
This year, many teenagers took jobs during the pandemic, often working during school hours.
"High school kids are working, and they're making $16, sometimes $18 an hour. To a high school kid, that's a tremendous hourly wage," he said. "That's a huge issue with high school attendance."
Next year, it will be challenging to lure them back to school if they continue to have the option to work instead of attending classes, he said.
So far, the state has not issued a decision regarding whether schools will be allowed to offer remote instruction. Many superintendents are appealing to state officials to require all instruction next year to be in person.
"It's an important decision to be made by State Ed and the governor about remote learning next year," Laurrie said. "High school students will use remote learning to go get a job when we're trying to teach them in school.
"Students are focused on jobs, but we've got to help them understand the long game. It's about careers."