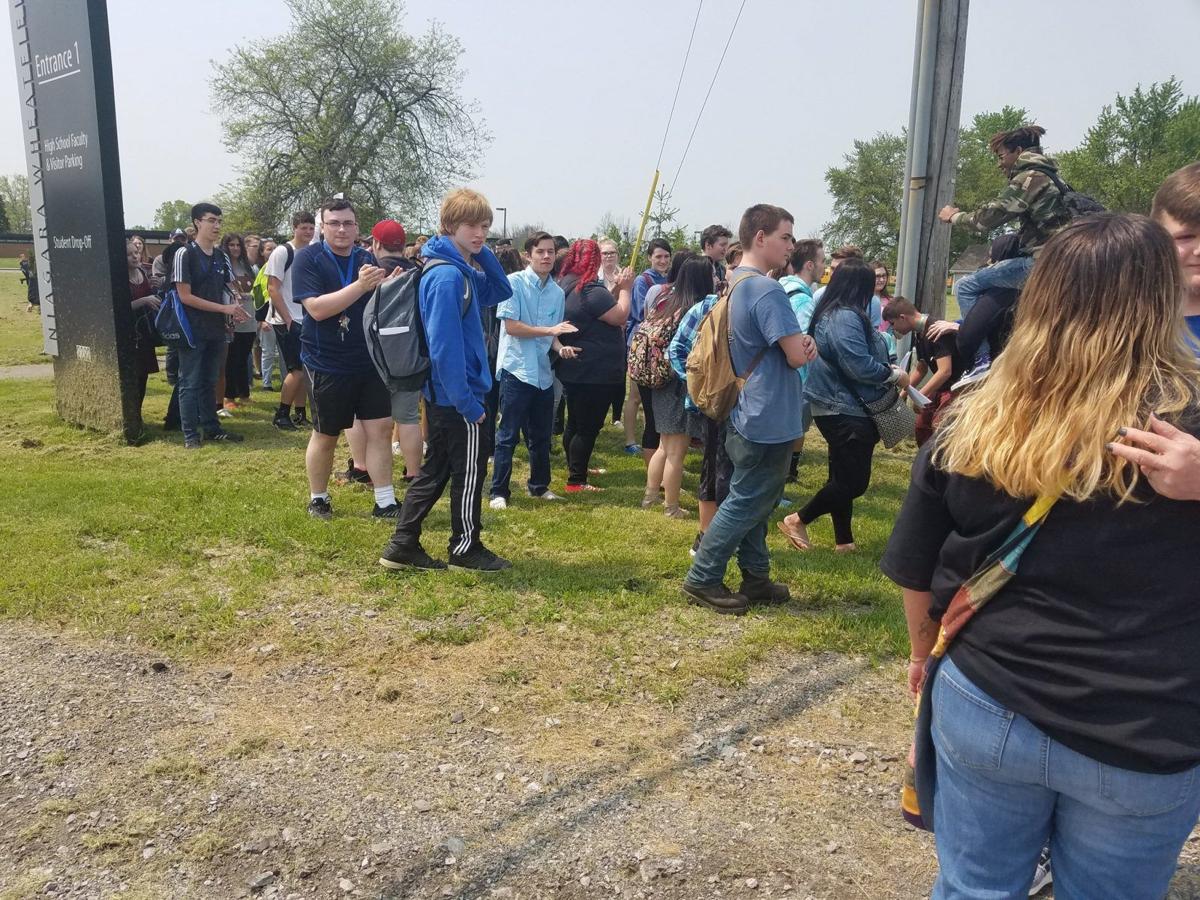 Niagara Wheatfield High School Principal Michael Mann was placed on administrative leave Thursday, over his handling of a student accused of raping another student and Mann's reaction to a subsequent student walkout in response.
The news was posted on the district's website and attributed to Superintendent Daniel G. Ljiljanich.
The length of the leave is pending the findings of an outside, independent investigation, according to the posting.
Assistant Principal Jeffrey White will take over Mann's duties as principal.
District parents Wednesday called for Mann's resignation at a School Board meeting, during which they took school officials to task for having allowed a high school senior to remain in school for nine months – despite charges against him in connection with raping another student last year.
Elias Q. Dowdy was suspended after pleading guilty to third-degree rape on May 23 in Niagara County Court. Records showed that, despite his guilty plea, the senior was not immediately suspended and allowed to play on the school's lacrosse team.
Dowdy, who turned 19 on June 1, was removed from attending school on May 31 – the same day about 100 students at the high school took part in a walkout in protest of the district's handling of the situation.
Parents and students complained about punishments meted out to those students by administrators at the high school. Some, including the mother of the victim, called for Mann to resign.
Other parents attending the meeting defended the student walkout, insisting that the students tried to conduct it in respectful manner.
However, the parents complained, administrators locked the students out of school immediately following the walkout and assigned them both in-school and out-of-school suspensions in retaliation.
Ljiljanich, the superintendent, acknowledged in a prepared statement he read at Wednesday night's meeting that the students who walked out should not have been suspended.
He stressed that once he was shown court documents on May 24 that attested to Dowdy's guilty plea, the student was no longer allowed in the district.
Prior to receiving evidence of Dowdy's guilty plea, Ljiljanich said, the district was limited in its recourse because of the confidentiality rights of students under federal law.
Also, Dowdy was 18 at the time of his prosecution and may have been eligible for youthful offender status, in which case his criminal records would have been sealed.
The incident for which Dowdy was charged and later pleaded guilty occurred on May 28, 2018, in the Town of Niagara.
Dowdy faces a maximum of four years in state prison when he is sentenced July 25, but is eligible for youthful offender status.
Niagara County Court Judge Sara Sheldon last week issued an order of protection for the victim that remains in effect until the sentencing.