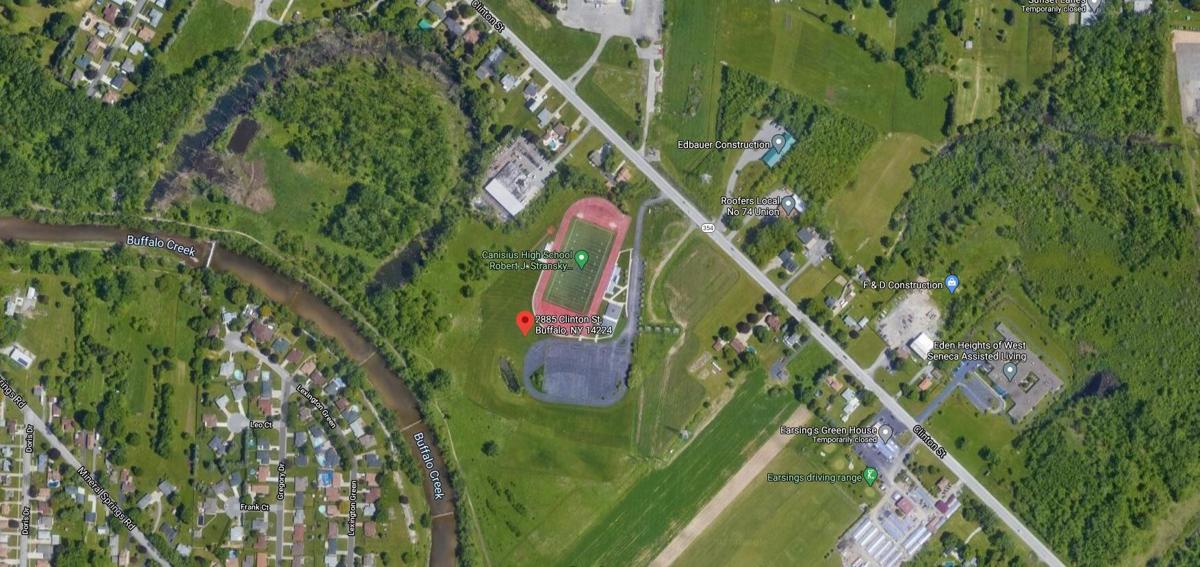 A West Seneca resident is challenging Canisius High School's plan to construct more fields at its athletic complex on Clinton Street in the town. 
Daniel T. Warren said the town Planning Board did not follow the proper process when it approved the site plan for two new baseball diamonds before determining if the construction would have an adverse effect on the environment.
"They're doing through the back door what they can't do through the front," said Warren, who has challenged town actions in court previously.
Canisius wants to construct an all-synthetic turf varsity baseball diamond, a junior varsity diamond with a synthetic infield and grass outfield; dugouts and an elevated press box. The $3 million project is the third phase of development on property the school owns at 2885 Clinton St. There already is a three-sport synthetic turf field, field event facilities, locker room and concessions buildings and a parking lot at the Robert J. Stransky Memorial Athletic Complex, which lies next to Buffalo Creek.
Warren was seeking a restraining order and an injunction prohibiting the construction of the baseball diamonds until state environmental laws are followed. State Supreme Court Justice Donna Siwek has not taken any action. Warren said it was agreed that construction would not start before the next appearance before Siwek on Aug. 16. 
"There's nothing Canisius High School would do that would violate state laws," said Edward C. Cosgrove, attorney for Canisius. "This is a very serious situation for Canisius High School."
He said the school wants to start construction by August, so the fields can be ready to use in spring of 2022. He said the project has not gotten final approval, and is awaiting an archaeological investigation. Cosgrove said he did not want anything to interfere with the progress made so far on the project. 
Minutes from the June 10 Planning Board meeting show that board members approved the site plan on the condition that the archaeological investigation prove satisfactory and be approved by the State Historic Preservation Office.
Warren contends that state environmental law does not provide for a conditional site plan approval on a large project like this one. 
"I think it's very important that particularly this project have a full environmental review," he said. 
West Seneca Town Attorney Tina Hawthorne said she disagreed with Warren's interpretation of the law. She said the conditional approval let Canisius know the town approves of the plans so far. 
"We did it at the request of the applicant. My understanding is it allows for concurrent planning," she said, but she added, "It's at their own peril, essentially."
Warren said he challenged the initial construction of the turf field in court in 2008 on the grounds there was not a full environmental review, but was not successful.
He said he improved drainage on his property on Indian Church Road, which is on the opposite side of Buffalo Creek from the athletic complex. He said he is concerned that further development at the athletic complex could impact drainage on his property and cause more flooding in the Lexington Green neighborhood.