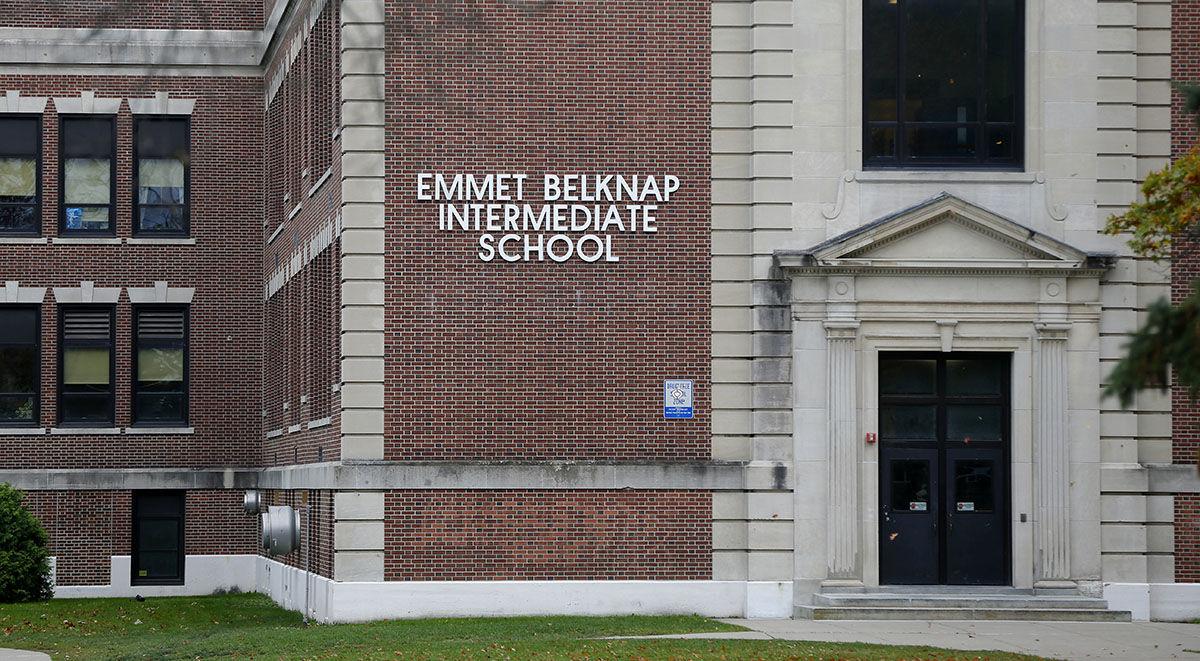 A dry run of a $3.8 million facial recognition security system is to begin Monday in Lockport public schools, despite a statement from the State Education Department that its use has not been approved.
Superintendent Michelle T. Bradley said last week that the system, which was supposed to have been activated in September, hasn't been turned on because the district has been discussing student privacy issues with the Education Department.
New state regulations pertaining to facial recognition systems are pending, while Assemblywoman Monica P. Wallace, D-Cheektowaga, has introduced a bill in Albany to place a moratorium on their approval pending an Education Department study.
Bradley said the test will use photos of registered sex offenders from a national database for comparisons to images of people entering the schools.
"The initial implementation phase is not going to generate any student data," she said. "There are no student images in the system at this point, and we believe that's been the primary concerns of the State Education Department."
But the Education Department isn't convinced that the issue has been resolved.
"We have made it clear, the department has not approved the testing of the system planned for next week and we told the district not to commence the testing of the technology until we receive information that assures us that student information will be properly protected," an Education Department spokesman said late last week.
There is already a state law prohibiting schools from any release of a student's personally identifiable information. The Education Department is preparing regulations to enforce that law, but they have not yet been completed.
Bradley said the regulations will be reviewed in Lockport "to make any necessary adjustments before we go to full implementation of the system."
Bradley said the limited test is meant to accomplish three goals: making sure the system's cameras are correctly positioned, training district employees in responding to alarms and testing communications with local law enforcement agencies.
"Everything has been installed," Bradley said. "It's been sitting dormant because we've been working with the State Education Department. We knew their concerns several months ago. They really were focused on student privacy."
Bradley said the Lockport Board of Education adopted a policy to protect student privacy and restrict the use of "personally identifiable information."
"We took those concerns seriously," Bradley said.
The New York Civil Liberties Union, which has spoken out against facial recognition technology in schools before, issued another statement against Lockport's plans last week.
"The Lockport School District has barreled ahead with implementing invasive surveillance technology in its schools with little regard for student privacy and civil rights," said Stefanie Coyle, NYCLU education counsel.
"We are glad to see that (the Education Department) is reining in the district, but it is crystal clear that the state must step in and ensure that inaccurate, biased and potentially dangerous technology is not imposed on students, teachers and parents without due consideration of its effects. This technology does not belong in schools," Coyle said.
Lockport purchased the Aegis system from SN Technologies, a Canadian security company whose main clients have been law enforcement agencies.
Lockport paid $1.4 million upfront for software and servers, said Deborah Coder, Lockport assistant superintendent for finance. However, all the cost is to be reimbursed from the state's 2014 Smart Schools bond act.