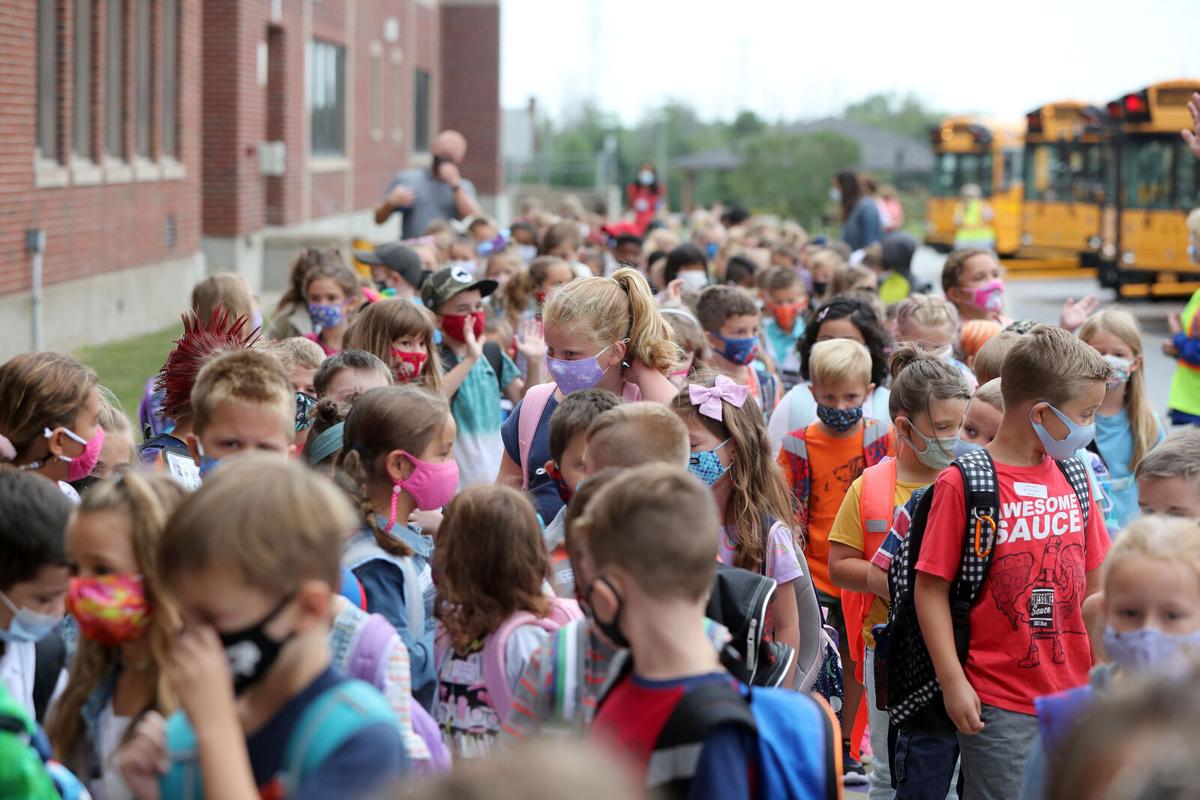 The winter surge of Covid-19 cases that has overwhelmed county contact tracers is overwhelming schools, too, some school leaders said.
Ever since acting State Health Commissioner Dr. Mary Bassett told counties Tuesday they did not have to do contact tracing in the face of increasing numbers of Covid-19 cases, school leaders began asking: What about us?
Schools are still waiting to hear from New York about any requirements for them regarding contact tracing, said Robert N. Lowry, deputy director of the New York State Council of School Superintendents.
Building administrators say they are spending so much time on contact tracing and filling in gaps for sick employees, that they have no time for such tasks as monitoring hallways and classrooms, he said. 
"It's just become impossible to keep up for many schools," Lowry said. "It's just become unsustainable trying to do contact tracing."
It's pandemic learning, Omicron style, where rising cases mean continued issues covering classrooms and securing enough bus drivers.
Their complaints come a day after Erie County announced more than two dozen districts and private schools will take part in the test-to-stay program aimed at keeping healthy children who come in contact with a positive case in school. Niagara County also has given the go-ahead to schools in its county. 
A survey of school superintendents in Erie County in the fall and again in December found that school districts spend a total of about 2,000 hours a week, on average, doing contact tracing, case investigations and notifications of quarantines, according to Hamburg Superintendent Michael Cornell. 
After hearing of a child who tests positive, the schools check seating charts for the classrooms and cafeteria where the child was, identifying who was within 3 feet of the child for more than 15 minutes in a class, or within 6 feet while children are eating. The school then notifies the parents of the close contact, and if the child is not vaccinated, the student must quarantine for five days. 
Cornell, who also heads the Erie-Niagara School Superintendents Association, said that translates to an average of 70 to 80 hours a week that each district spends on contact tracing.
He said schools were not assigned the task of contact tracing, but they accept it.
Health Commissioner Dr. Gale Burstein announced Tuesday that Erie County will now work with schools throughout the county to implement a Covid-19-testing program to keep children who might have been exposed to Covid-19 from being sent home to quarantine.
"You name it, we're doing it," Niagara Falls Superintendent Mark Laurrie said. "It's a real burden on our school nurses, but its worth it to keep kids in school."
Instead of two or three cases in Niagara Falls High School a day, there have been more like 10 recently, which take more time, he said. But if schools do not do contact tracing, the alternative could be closing a class or a school, he said. 
"We don't want kids to get sick in school," Laurrie said. "We will do anything to keep schools open."
Niagara Falls will be using the test-to-stay program, he said. Parents of close contacts will use rapid tests of their children at home before school. Erie County is requiring the tests to be taken in school, not at home. 
What the state decides about contact tracing may affect the test-to-stay programs aimed at keeping healthy, unvaccinated children in school. The program involves giving children who are close contacts rapid tests during their quarantine. If they are negative and do not have symptoms, they can attend class.
"If, literally, contact tracing were to disappear entirely, then no, I don't know how you do test-to-stay," Lowry said.
Erie County Executive Mark C. Poloncarz said that managing and communicating the test-to-stay program has been challenging because of changing rules.
"The state is constantly changing its guidance," he told The Buffalo News Editorial Board. "It's making it a little difficult."
The county has been cautious in rolling out the program because there have been reports of other similar programs being run badly, and the county Health Department wanted to make sure it was laying out the best protocols, he said.
"It's not a difficult program to implement, but to do it right, it's not simple," he said.
Poloncarz said it is important for schools to report back to the Health Department when a student tests positive, despite the work involved.
"I know that superintendents aren't always thrilled," he said. "Our goal is to keep society open, keep kids in school."