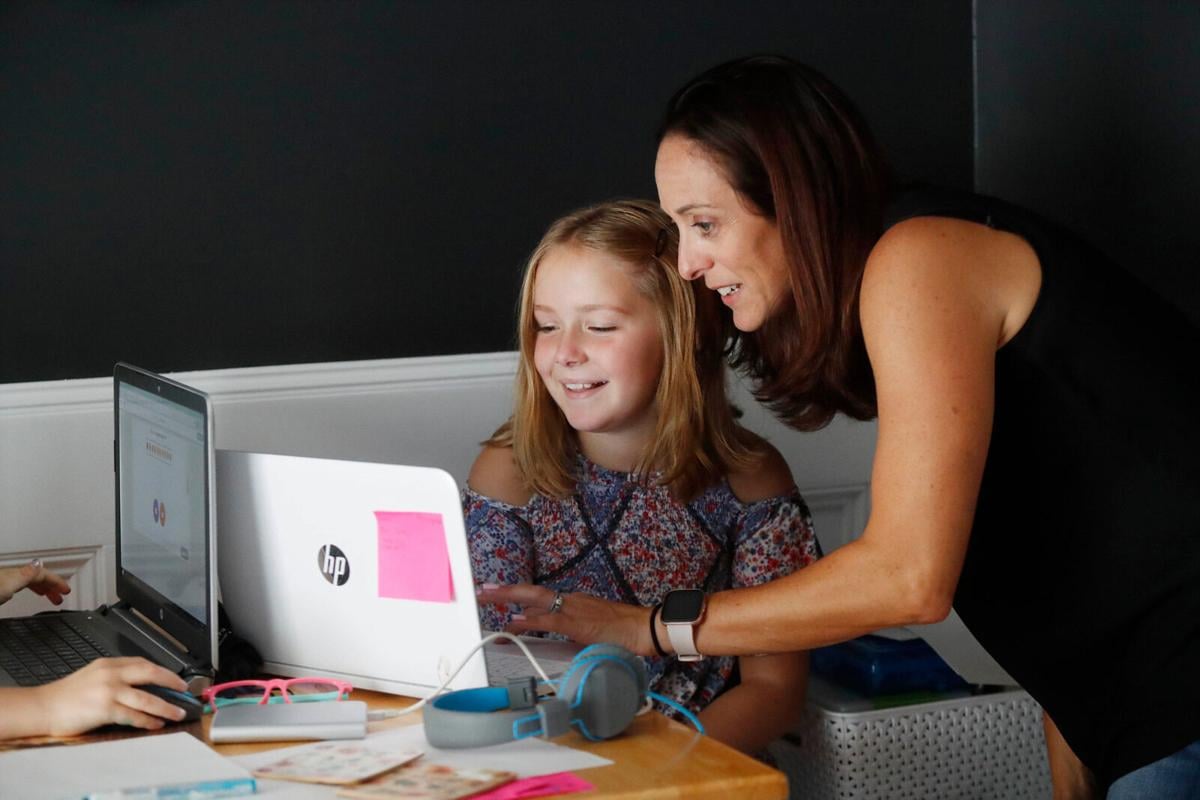 When students in Niagara Falls were given the option of learning fully remotely from home this year, no one anticipated that 2,300 of them would take the offer – a third of the entire district.
Over in Alden, meanwhile, just 6% of students chose to learn remotely from home full time.
That contrast demonstrates how that decision to learn from home or return to the classroom amid the Covid-19 pandemic varies widely across districts in Erie and Niagara counties – from Lewiston to Lancaster, Amherst to Orchard Park.
Figures compiled by The News show the proportion of students who chose to learn fully remotely is as low as 6% in the Alden and Springville-Griffith school districts, but as high as 36% in the Cheektowaga Central School District.
In Niagara Falls, it's 34%.
"That's very high," said Mark Laurrie, superintendent of the Niagara Falls City School District. "I would have said we'd get 15%."
In Alden, the low numbers weren't as much of a surprise.
"We surveyed our families probably mid- to late-June and back then we had approximately 72% saying they wanted their students back in school in some shape or form," said Adam Stoltman, superintendent of the Alden Central School District.
The school district data reflects the concerns parents across the region have about sending their kids back amid the spread of the virus, the potential for a second surge and the absence of a vaccine. But why parents in one district chose to keep kids home at a higher rate than parents in another is open for speculation.
The ability to afford child care or work from home may be one reason. Distrust in a district to reopen safely is another. Personal opinions about the virus also matter.
And the infection rate is a factor, particularly in communities of color, which have been hit hard by the virus, Laurrie said.
"There is a fear about the virus in urban, minority communities," he said.
The data also suggests a difference between rural and urban areas in regards to how the school decision is being made by families.
"I think it's probably because of the concentration," said Michelle Bradley, superintendent of the Lockport City School District. "Small cities just have a higher concentration of people, as opposed to rural areas where you have that space between homes."
In fact, 65% of rural districts planned to open fully in person this fall, compared with 9% of urban districts, according to a study by the Center on Reinventing Public Education at the University of Washington Bothell.
Almost four out of five urban districts planned to start this year fully remote. That raises even more concerns about a growing divide between rich and poor districts during the pandemic.
Students in poverty are less likely to have a dedicated space at home to do their schoolwork, the study noted. Parents might be less likely to be able to work from home, making it more difficult for them to oversee their children's schoolwork.
And, while students in poverty often need more emotional and academic support from their teachers, that sort of support is more difficult to access on computer screens as opposed to in person.
The News surveyed the 38 school districts across Erie and Niagara counties and asked how many of the 140,000 total students enrolled this fall were learning fully remotely.
• Just under half of all students began the year learning fully remotely from home. That's more than 67,200 students, or 48%, of the enrollment across the region. Included are the four districts – Buffalo, Ken-Ton, West Seneca and Maryvale – that began the school year with fully remote instruction for all of their students.
• One in five chose fully remote learning. A remote-only option was the choice for more than 18,300 students, or 20% of the enrollment among the 33 districts that offered it as an alternative.
• Differences from district to district. A quarter of the districts have 25% or more of their students learning remotely from home full time. Besides Cheektowaga and Niagara Falls, they include Lockport, 32%; Lackawanna, 29%; Sweet Home and Amherst, both at 28%; and Cheektowaga Sloan, 27%; Niagara Wheatfield and North Tonawanda, 26%; and Tonawanda, 25%. Besides Alden and Springville, the lower quartile includes Orchard Park, 7%; Eden, 8%; Iroquois, 9%; and East Aurora, 10%; Depew and Hamburg, 11%; and North Collins and Grand Island, 13%. Elsewhere, the percentage of students learning fully remote is 22% in Akron and Barker; 17% in Lancaster and Starpoint; 16% in Frontier and Lewiston-Porter; and 14% in Clarence.
• One district did not offer a remote-only option. That's the Holland Central School District, home to 790 students. The district does have virtual learning for middle and high school students on days when they are not in class in person, said Superintendent Cathy Fabiatos. But as far as a remote-only option, there was "little to no demand," Fabiatos said in an email. "And we do not have enough staff to adequately provide sound instruction in person and remotely," she said.
In Springville, the district had similar concerns about staffing and, initially, didn't plan for a remote-only option. It reconsidered because a group of parents clearly wanted this as an alternative for what turned out to be 99 students, said Kimberly Moritz, the superintendent.
Now, the fully remote learners in grades K through six are taught by Springville teachers or a full-time substitute. Those in grades seven through 12 are enrolled in the eAcademy developed and taught through Erie 1 BOCES.
"I can't imagine how we would have offered this option without the eAcademy," Moritz said.
In Alden, the feedback from those learning fully remotely has been "positive" so far, Stoltman said, but the district is still "working out the kinks."
"And there are kinks, there's no doubt about it," he said.
The district already has had parents request to switch from the fully remote model to the hybrid so their children can have in-person instruction at least part of the time.
"We built our class list and our density and everything, so unfortunately we can't meet that request right now," Stoltman said. "It doesn't mean we won't be able to meet that in the future. We'll work around that after the (first) marking period."
In Niagara Falls, it has been a different story.
The district recently reached out to families of 120 students with special education needs and encouraged them to send their children back to the classroom part time. Only six of them agreed, said.
The district did the same for 45 families with students still learning English. And again, said, only six took the district up on the offer.
While fear of the virus may be the overriding reason families chose fully remote learning, believes there are other factors.
The convenience of remote learning is attractive to some, particularly for older students who need to work, he said. Other students, he believes, think the instruction will be easier and on par with the level of remote learning that took place last year – a period referred to as "spring training."
"I think they think it's a continuation of those lesser requirements and that's not true," said. "We're really ramping up our remote learning."
News Staff Reporter Mary B. Pasciak contributed to this report.