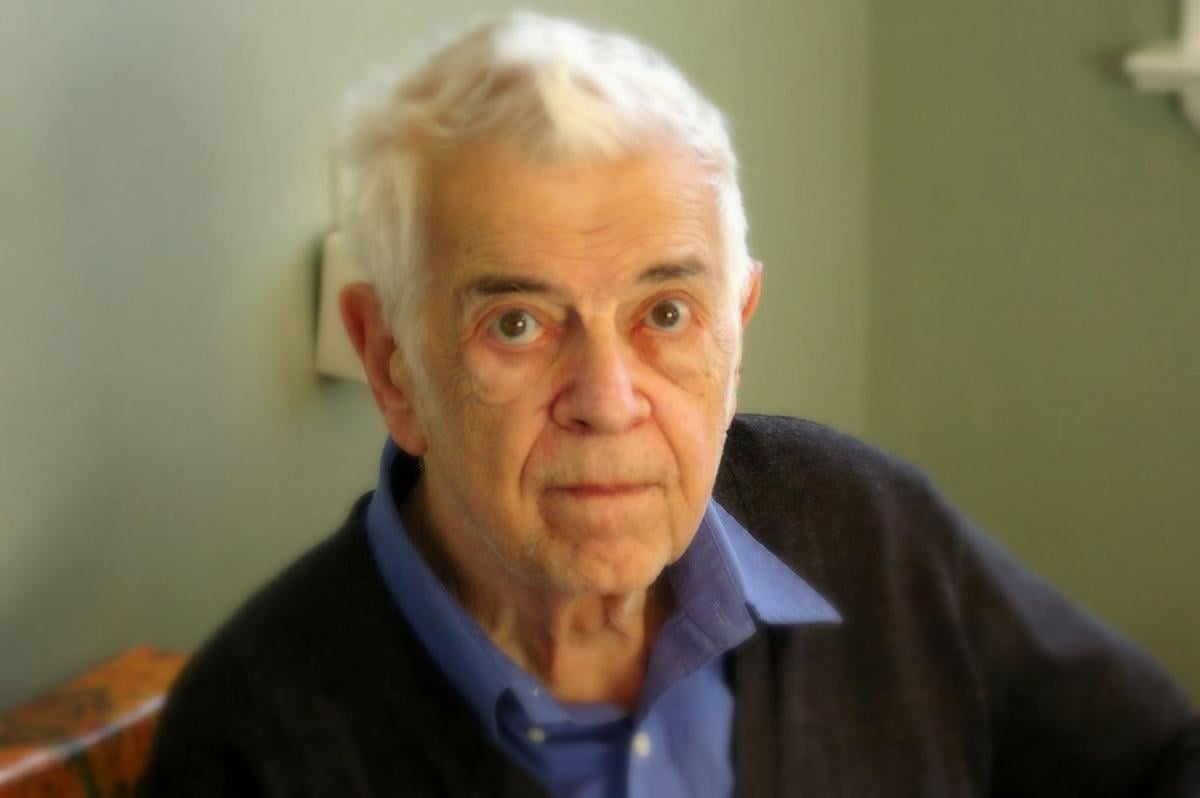 Dec. 7, 1926 – Nov. 26, 2017
Georg G. Iggers, an internationally renowned historian and civil rights advocate, died Sunday in Canterbury Woods, Amherst, of complications from a cerebral hemorrhage. He was 90.
Mr. Iggers' experience of anti-Semitism as a child in Nazi Germany inspired his activism as an adult.
He laid the groundwork for the desegregation of Central High School in Little Rock, Ark., in the 1950s and was a leader in local branches of the NAACP for more than 50 years.
During the Vietnam War, he counseled hundreds of conscientious objectors.
As a historian, he worked to overcome Cold War divisions in his profession by hosting conferences of East and West German historians at the University at Buffalo. Later, he worked for German-Jewish reconciliation.
Born in Hamburg, Germany, he fled with his family to the United States in 1938.
"We left five weeks before Kristallnacht," he told an interviewer in a film documentary about his life.
The family settled in Richmond, Va., where Mr. Iggers earned a bachelor's degree in Romance languages at the age of 17 from the University of Richmond.
He received his master's degree in Germanics from the University of Chicago in 1945 and did graduate study at the New School for Social Research in New York City. He then returned to the University of Chicago, where he completed a doctorate and met his future wife, Wilma Abeles, a refugee from Czechoslovakia. They were married in 1948.
In 1950, he and his wife took positions in a historically black college, Philander Smith College in Little Rock. He joined the NAACP in 1951 and was one of the first white brothers inducted into Phi Beta Sigma fraternity at Philander Smith College. Many years later, he arranged a cooperative agreement between UB and Philander Smith.
For the NAACP, Mr. Iggers compiled a report detailing the differences between Little Rock's all-black and all-white high schools, which formed the basis of the organization's historic desegregation lawsuit against the Little Rock School Board. He also gained admission for black students to the segregated Little Rock Public Library.
Mr. Iggers and his wife continued their civil rights activities after they went to Dillard University in New Orleans, another historically black school, in 1957.
He spent a year in France and Germany on a Guggenheim Fellowship in 1960-61, followed by a year in Germany on a Rockefeller Foundation grant. The couple returned to Dillard, then taught for two years at universities in Chicago.
Mr. Iggers came to UB as a professor of European intellectual history in 1965, became a distinguished professor in 1977 and retired in 1997, but he continued teaching a graduate seminar every fall through 2007.
In retirement, he and his wife divided their time between Amherst and Gottingen, Germany.
His first landmark work, "The German Conception of History," appeared in 1968. In the forefront of the study of how history is compiled and related, he incorporated methods from social sciences and post-modern academic analysis.
His other books include "New Directions in European Historiography" in 1975, "Historiography in the Twentieth Century" in 1997 and, with Qingjia Edward Wang and Supriya Mukherjee, "A Global History of Modern Historiography" in 2008. His books have been translated into 14 languages.
In 1980, he founded a worldwide organization, the International Commission on the History of Historiography, and served as president from 1995 to 2000.
He arranged graduate student exchanges between Buffalo and the Technical University of Darmstadt, West Germany, and the Academy of Sciences in the former East Berlin. He also established contacts with colleges in China, Japan and South Korea.
He was a visiting professor in Denmark, Germany, Austria, Russia and Australia, as well as at several American universities.
He was given fellowships from the American Philosophical Society, the Fulbright Foundation and the National Endowment for the Humanities.
In 2007, he received the Order of Merit from German President Horst Kohler for his work in civil rights and his efforts to link scholars from East and West Germany during the Cold War. He also was awarded the Humboldt Prize, which is given to internationally renowned scientists and scholars.
He and his wife, a professor emerita of modern languages at Canisius College, wrote a joint autobiography, "Two Lives in Uncertain Times: Facing the Challenges of the Twentieth Century as Scholars and Citizens," which was published in German in 2002, in English in 2006 and in Czech, Chinese and Spanish editions.
In addition to his wife, he is survived by three sons, Jeremy, Daniel and Karl Jonathan; four grandchildren and three great-grandchildren.
Services will be held at 1 p.m. Tuesday in Mesnekoff Funeral Home, 8630 Transit Road, East Amherst.