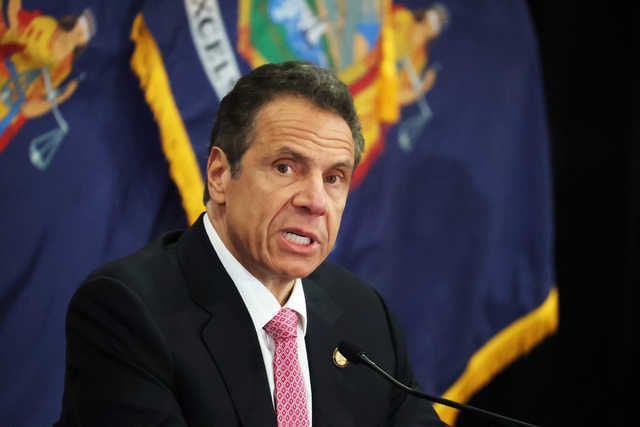 Covid-testing concerns compound the challenge faced by schools statewide that may reopen to students beginning in September, Gov. Andrew M. Cuomo said in his media conference call Sunday morning.
Cuomo questioned the capacity for school testing, the rate and method of testing, the turn-around time from test to result, and whether the sampling would be representative.
"These are tests in addition to the tests they are doing now. Right now, they have to do a certain number of tests to hit our metric for the economic reopening," Cuomo said. "Where are you going to find the capacity? ... These national labs are getting slower and slower."
Testing is critical to identifying new infections, isolating them and tracing their contacts, according to guidelines issued by the Centers for Disease Control and Prevention.
The phased economic reopenings depended on the ability of each region to achieve 30 tests per 1,000 people per month, consistent with the recommendation of Dr. Deborah Birx of the White House Coronavirus Task Force.
According to state guidelines issued July 15, schools in a region may reopen if their region is in reopening Phase IV and if the daily infection rate remains 5 percent or lower during a 14-day average. Schools will close if the regional infection rate rises above 9 percent, using a seven-day average after August 1. The state is expected to make the determination during this week.
About 650 of the 700 districts statewide filed the required reopening plans by July 31, ABC News reported on Saturday.
"The state will review the plans, but you'll also have millions of parents reviewing these plans, and they will have questions," said Cuomo. "If the parents don't feel comfortable, they're not going to send their children."
"Teachers are concerned, too. Some of them are older, and they're in the vulnerable populations. They don't have the same level of comfort that some people have about young people not getting Covid," Cuomo added.
"If the union is not comfortable with a plan, I don't know if it would have to come down to a strike, but if the [teachers] are not going to show up, that's a problem," said Cuomo. "No one wants to force teachers against their will to work."
Concerned about COVID-19?
Sign up now to get the most recent coronavirus headlines and other important local and national news sent to your email inbox daily.