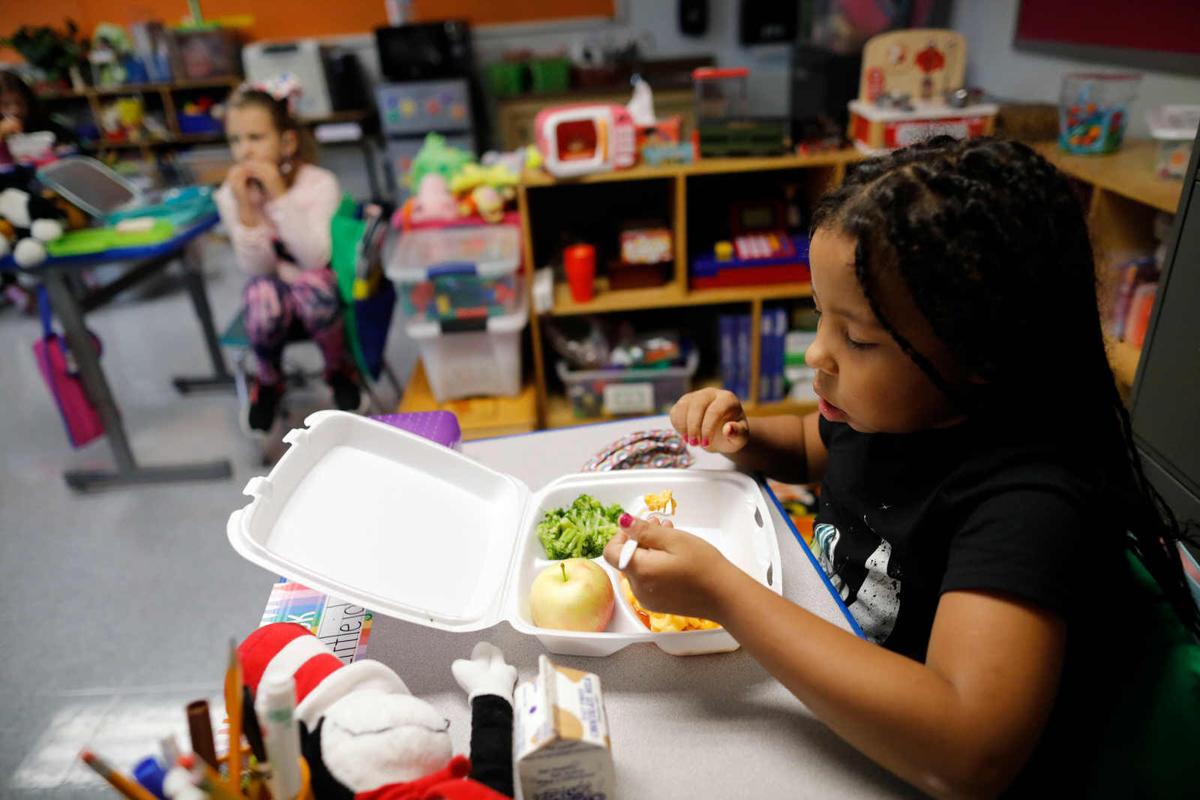 With Erie County reinstating an indoor mask mandate this week and threatening more extreme restrictions if Covid-19 cases continue to increase, some local school superintendents say that at no point should the county require schools to go fully remote again.
"Unequivocally, closing schools would be the absolute worst thing we could do," said Michael Cornell, president of the Erie-Niagara School Superintendents Association. "You'd literally be closing one of the safest places in the Covid era to kids, who need to be safe and need to learn."
Buffalo Public Schools Superintendent Kriner Cash agrees that kids are safest in school. He said he thinks instruction will continue in person through at least the end of December. But he's not ruling out the possibility of going fully remote again at some point during this school year. 
"I won't say that it's running wild in schools, but it's rampant in the community. We know that," Cash said. "And it can spread in schools. You're going to see a rise in cases. That's inevitable."
In two weeks, the number of new Covid-19 cases among students and teachers in Erie County nearly doubled, from 575 the week of Oct. 24 to 1,096 cases the week of Nov. 7, according to information provided by the Erie County Health Department.
Before that, the highest weekly count of new cases was in the middle of April 2021, when 642 new cases were reported among students and teachers.
Like other districts, Buffalo Public Schools is taking steps to mitigate the spread, including hosting Covid-19 vaccination clinics geared toward students. At this point, based on information Cash is getting from an advisory group of pediatricians from the University at Buffalo, he thinks instruction will continue in person through the end of December.
But in January, a number of factors will converge, including flu season, he noted. He has arranged to have his advisory group of pediatricians meet with county Health Commissioner Dr. Gale Burstein once a week, and then he will use their input to guide his decisions.
For the time being, despite rising Covid-19 numbers in the community, remote instruction does not seem to be imminent, he said.
"There's no chance of that between now and the December holiday," Cash said. "In January and beyond, I can't say. I feel very strongly that the safest place for our kids is at school, but I have to track where and how this disease continues to evolve."
If he decides at some point to revert to remote instruction, he will give families as much advance notice as he can, so that they can make arrangements for child care and other logistics.
County officials and school superintendents seem to agree that it's possible for Covid-19 to be spread in schools, but they disagree on how often that actually happens.
County Executive Mark Poloncarz said on Monday that there are "a number of classrooms that are closed in various schools across Erie County – not entire schools, but classrooms – as a result of what appears to be in-classroom transmission."
"We've heard often that you can't get Covid-19 in school," Poloncarz said. "We know that is not true."
Cornell and his colleagues say that while Covid-19 can be transmitted in school, that rarely happens.
But neither the superintendents nor the Erie County Health Department know how many cases have been transmitted in schools.
The Erie-Niagara School Superintendents Association on Tuesday issued a press release saying that less than 10% of students, teachers and other school staff in Erie County who have tested positive for Covid-19 have contracted it in school.
That figure is an estimate, Cornell said, based largely on anecdotal reports from local superintendents. He believes the actual percentage is much lower.
Of the 2,500 students who were quarantined from early September to mid-October this year after being identified as a close contact of someone who had Covid-19, 30 tested positive for Covid-19, according to the superintendents group.
"People need to have confidence that their children are safe in school, and that's because they are," Cornell said.
County officials declined to provide an estimate of how many Covid-19 cases have been transmitted in local schools during the pandemic.
It is not possible "to determine with absolute certainty where an individual was infected with Covid-19," Erie County Health Department spokesperson Kara Kane wrote in an email on Tuesday in response to questions from a Buffalo News reporter.
"When multiple cases/outbreaks are identified in a short time frame – within a week – in a single classroom or school activity, that is strongly indicative of transmission in that setting," she wrote.
"We have documented outbreaks in classrooms where mitigation measures – namely, masking, distancing, or a staff member or student in attendance while ill and infectious – were breached and presumably led to multiple infections in that setting."
The increasing number of new Covid-19 cases among teachers and students is a reflection of the increase in the larger community, she said. Vaccination rates among children are much lower than those among adults, generally leaving children more vulnerable to contracting Covid-19, she added.
About 16% of children 5 to 11 years old in Erie County been vaccinated, and 62% of those 12 to 17 years old, according to the county Health Department. Among adults, vaccination rates range from 69% to 99%, depending on the age group.
While Poloncarz pointed to a number of classrooms in the county being closed because of Covid-19 cases, the county could not provide any specifics.
"Our department does not have a complete picture of which classrooms are currently 'closed' or switched to online learning due to COVID-19," Kane wrote. "Schools are required to report positive COVID-19 cases, but they do not need to notify our department of classroom 'closures.' School leaders make that decision independently."