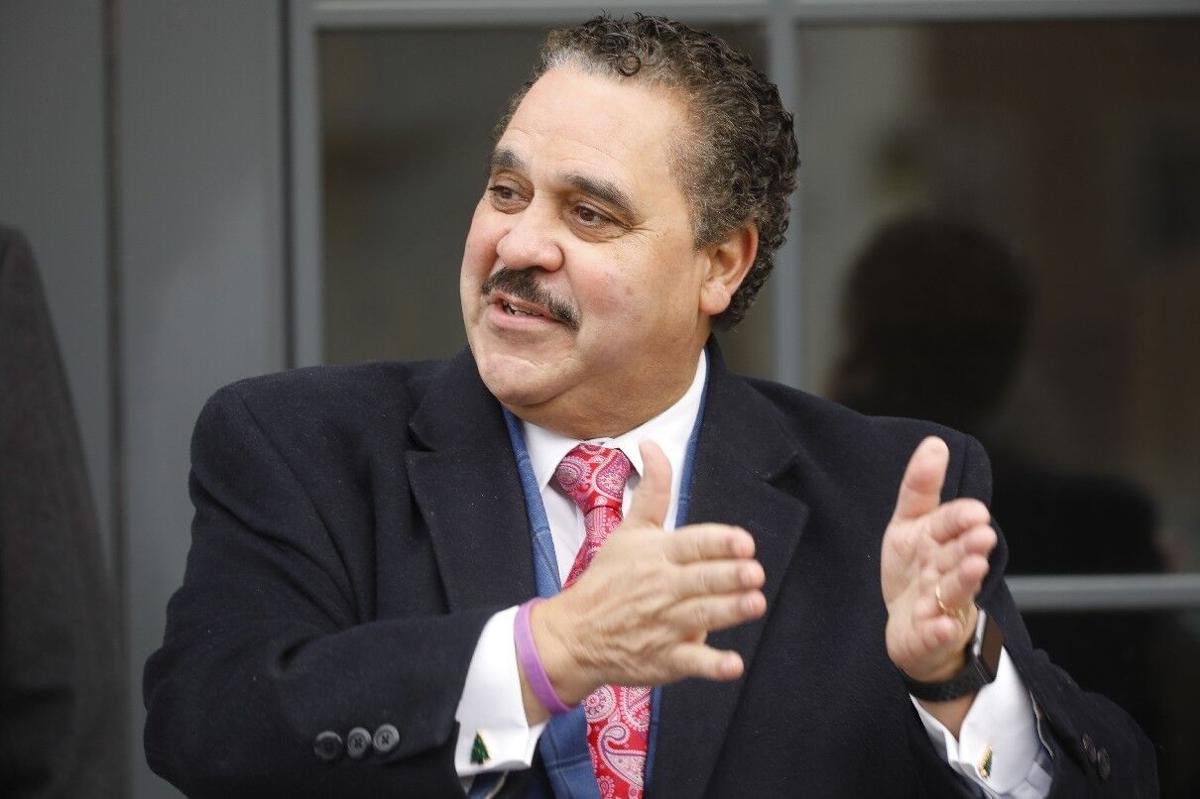 Rather than having students repeat a grade next year, the Buffalo Public Schools plans other ways to bridge the learning gap born by the pandemic – a gap that could equate to an entire year of learning lost for some children.
Students of color and those from lower-income families benefit more from an "acceleration" approach, rather than repeating a grade, Buffalo officials say.
The district plans to spend $173.42 million for expanded instructional initiatives, $38.93 million to open schools safely; $38.92 for student emotional and social well being and support services, and $38.12 million for information technology upgrades and digital resources.
That will involve providing a host of strategies to bring each student up to grade level during the school year, while also identifying learning gaps and providing additional help to bridge those gaps.
Once classes begin in September, each student in Buffalo will be screened to identify what skills need to be retaught to get them up to grade level, according to a report recently released by the school district.
"The district will be making sound strategic investments across a number of high-leverage, high-impact areas of our work from prenatal development to college and career readiness," Superintendent Kriner Cash said when the funding was announced last month.
Each district has until July 1 to post online its plans for the stimulus money. Schools have until September 2024 to spend it.
The district will spend more than half of its $289 million in stimulus aid on various instructional initiatives, from pre-kindergarten programs to occupational training for high school students, according to the school district's spending plan.
Plans to offer instrumental music in every elementary school and open two single-sex high schools are among the higher-profile items in the plan. Exactly how much that will cost, though, remains unclear.
The district also plans to spend 10% of its stimulus funding to provide more social and emotional supports for students, including a "kindness and care" room in every school.
The Buffalo Public Schools spending plan addresses overarching goals and strategies, with some narrative of how officials plan to reach those goals, but it does not provide specific dollar amounts for each initiative.
Here are some of the highlights of how the district plans to spend its stimulus aid over the next three school years:
New instructional programs
Buffalo plans to buy several new instructional programs, including a "research-based" pre-K program; a vocabulary program for middle school students; and the Raising a Reader program, which provides books to encourage families to get involved in reading with their children.
Expanding advanced placement
More students will be able to earn high school credits during eighth grade, and more students will be able to take advanced placement courses. The district will train more teachers to teach AP classes and will cover the cost of students' AP exams.
Culturally responsive teaching
More texts by authors from Latinx, Black, Arab and Native American cultures will expand the city's initiative to incorporate more diversity in its curriculum.
This year, students in pre-K through sixth grade can attend a full day of summer school, and students in grades 7 to 12 can retake classes they did not pass during the year.
Middle school students will be exposed to more science and technology, including drones, robotics and 3D printing.
The district will buy graphing calculators for students whose families are not able to buy one.
New computers and equipment will replace some of the outdated ones that are used in occupational programs.
Students with disabilities
To help students learn to advocate for themselves, Buffalo will implement a program to assist students with disabilities in grades 4 to 12 in leading their own meetings with teachers and other staff each year to review their individualized education programs.
The district also plans to expand career and technical education programs.
More nurses, counselors, social workers, psychologists and attendance teachers will be hired to provide social and emotional support for students.
The focus will provide support for students within their typical day, rather than pulling them out of classes to access services.
Each school will be given money to create a "kindness and care room" to provide a calm environment where students can de-escalate anger issues. Yoga balls, books and rugs will be among the things available in those rooms.