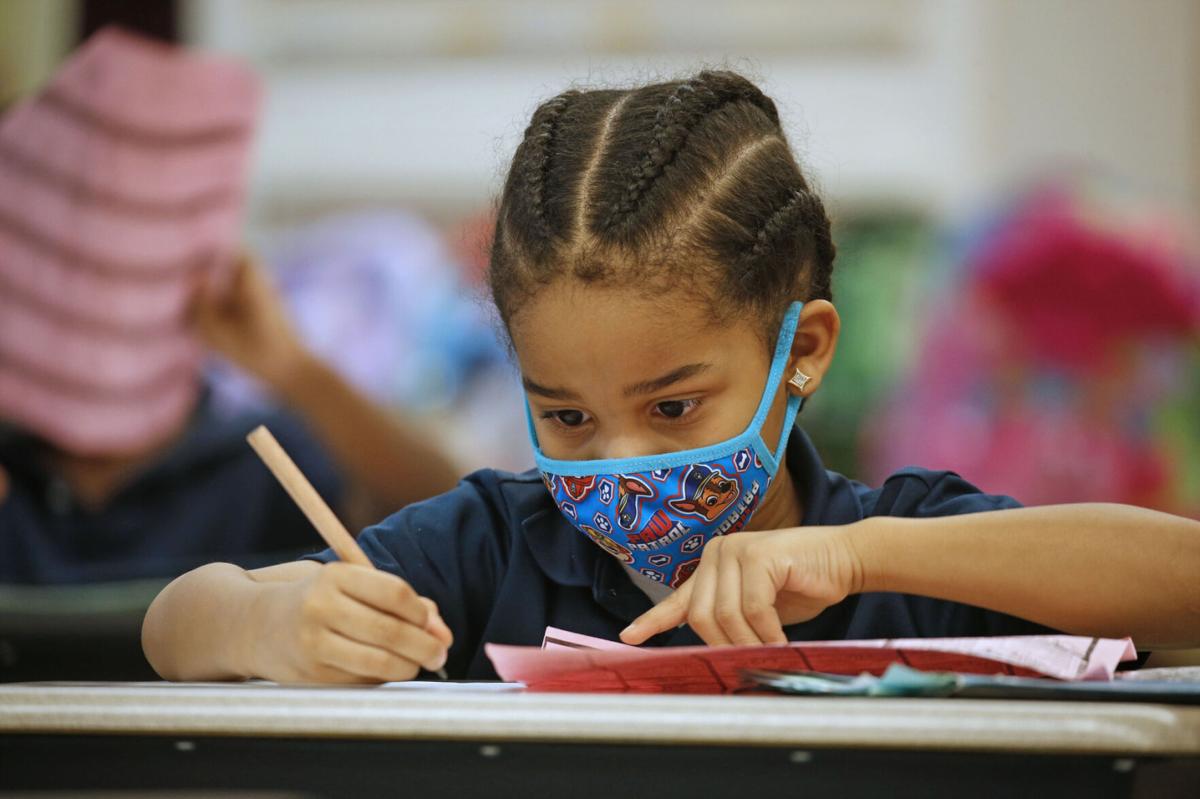 The Urban Think Tank, a group of local pastors, attorneys and community leaders, is speaking out against proposed state legislation that would impose a three-year moratorium on charter schools in Buffalo.
The bill would limit choices for families in the city, Urban Think Tank leaders said Tuesday in a meeting with The Buffalo News' editorial board.
"To take away that option from parents is unacceptable," said Bishop Michael Badger of the Bethesda World Harvest International Church, one of the group's members.
The Buffalo Teachers Federation has been outspoken in its opposition to charter schools over the years, the Urban Think Tank leaders noted.
"We feel like there's an organized effort to disenfranchise parents in Buffalo," said Sam Radford, a former president of one of the parent groups in the city.
Compared with the Buffalo Public Schools, most charter schools enroll a smaller percentage of high-need students, such as those with disabilities and those whose native language is not English, BTF President Phil Rumore noted in an interview. He also took issue with the way charter schools are funded.
"We don't think they should be opening any more charter schools until they resolve the problems with the existing ones," Rumore said.
Results from local charter schools are a mixed bag. Some perform better on state math and English assessments than the Buffalo Public Schools' average, while some perform worse.
Two charter schools closing
In English, 18% of Enterprise students in grades three to eight were considered proficient on the state assessment in 2019. That compares with 22% at Westminster and 25% in the Buffalo Public Schools.
In math, 13% of Enterprise students were considered proficient. At Westminster, as well as in the Buffalo Public Schools, 19% were proficient.
Parents of students at Enterprise and Westminster charter schools should be given a choice as to which district school in Buffalo they enroll in for 2021-22, Urban Think Tank leaders said.
"They have no guarantee they will be able to go to a better school," Radford said. "Twenty-five Buffalo schools are worse than the school they go to."
Westminster families will have the option to stay there when it becomes a district school in the fall, according to Will Keresztes, chief of intergovernmental affairs with the Buffalo Public Schools.
The district is working with Enterprise to create a selection process for families at the school, which is closing in June, he said.
"We're making every effort to satisfy parental requests and match children with a school that meets their needs," he wrote in an email. "Every parent will have the opportunity to participate in a selection process that provides multiple high-quality options."