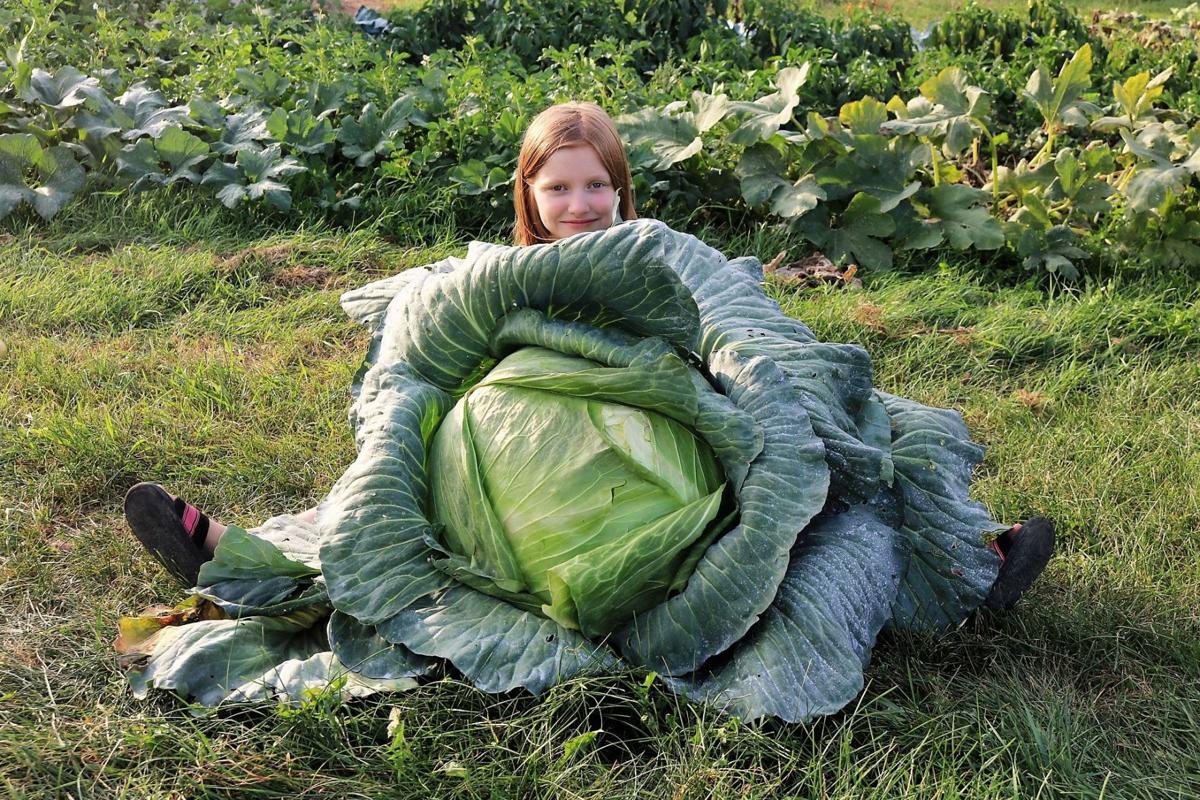 Kara Hassenfratz could feed an army of leprechauns with the 38-pound cabbage she grew in her great-uncle's vegetable garden in Marilla.
The fourth-grade student at St. Mary's Elementary School in Lancaster lives in Alden and took state honors in an annual cabbage growing program sponsored by Bonnie Plants, a national producer of 250 varieties of vegetables and herbs.
The program fosters environmental responsibility, stewardship and a green thumb among 1.5 million youngsters in 48 states who each summer since 2002 have planted, watered and cared for their colossal cabbages for three months.
"Best in state" winners like Hassenfratz receive a $1,000 scholarship.
Kara, who turned nine in September, credited cow manure with pushing her cabbage over the top.
"It was actually my first time growing anything," Kara said Monday. "I didn't even know it was big enough to win. This is awesome. Every other day we went to my great-uncle's in Marilla to water the cabbage. We weeded it, too."
Jackie Hassenfratz, Kara's mother, recalled receiving the small cabbage plant in May.
"It sat on our windowsill for weeks," Hassenfratz said. "When we finally decided to plant it, it grew so much larger every week."
"The growth habits of cabbage – its hardiness – keep children's attention," said Joan Casanova, program spokeswoman. "They start seeing results relatively soon. It not only teaches kids lessons in gardening, it gets their hands in the dirt and away from their cellphones."
This cabbage is not your garden variety brassica oleracea. It is supersized and can grow up to 40 pounds, said Casanova.
"We start delivering to schools in mid-spring. Third-graders are perfect because at age 9 or 10 they are old enough to be responsible and young enough to be excited by the process," Casanova noted.
The cabbage plantlets were trucked to elementary schools in the 48 contiguous states, said Casanova. An average of 500 schools in each state receive the baby cabbage plants for immediate use – weather permitting, said Casanova.
Program rules called for the cabbages to be harvested by Sept. 21. Photographs of the junior gardeners and their mature cabbages were submitted to their school teachers who selected one based on the size and appearance of the cabbage, said Casanova.
It's up to each state commissioner of agriculture to select one winner at random from all the entries submitted. Each winner receives a Series 1 Savings Bond worth $1,000 – if cashed on the day of issue. Parents and their children are encouraged to let the bond mature until the child is college-aged when it should double in value.
Kara would like to study medicine when she enters college. For now, she is happy practicing karate and playing computer games. This summer, she plans to return to the garden and try growing pumpkins or maybe cucumbers.
As for her cabbage, it was used to make golumpki and sauerkraut, and fed an extended family.