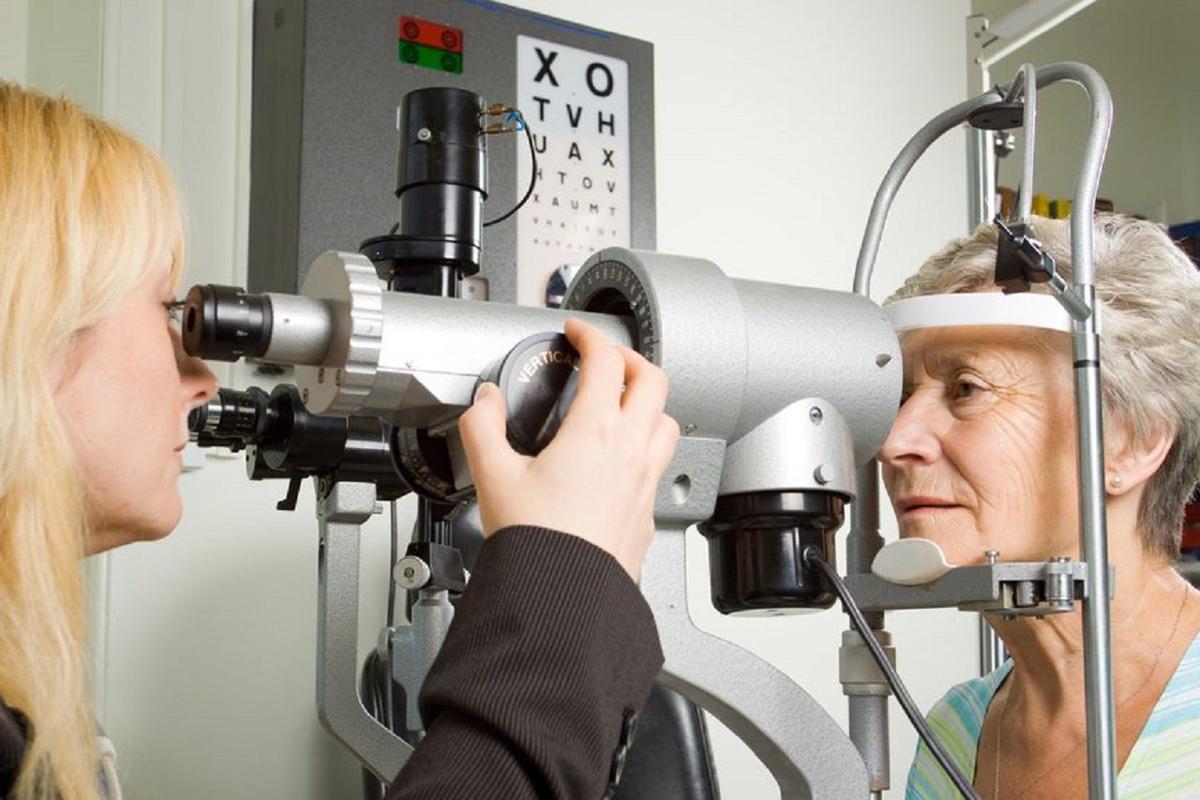 Drive-thru Covid-19 testing has become more common during the last two weeks, but health care providers also have expressed concerns that many patients are avoiding their offices for conditions that also come with severe consequences.
In the case of glaucoma, that can mean losing your eyesight.
This is why UBMD Ophthalmology at the Ross Eye Institute is now offering drive-up eye-pressure testing for glaucoma patients.
Dr. Sandra Sieminski, an ophthalmologist and glaucoma specialist, has transformed the breezeway at the Orchard Park office at 301 Sterling Drive into a drive-thru testing clinic for glaucoma patients.
"With glaucoma, a big component of the care and management of the disease is checking and monitoring the patient's eye pressure," said Sieminski, director of glaucoma services with UBMD Ophthalmology. "Are the eye drops working? Do they need a change in medication or is their condition remaining stable?"
Glaucoma, if left untreated, can cause blindness.
"This pandemic has added an additional layer of stress to our glaucoma patients who are already trying to manage a potentially stressful chronic disease," said Sieminski, director and assistant professor of ophthalmology at the Jacobs School of Medicine and Biomedical Sciences at the University at Buffalo. "We wanted to provide safe ways for them to receive their follow-up care to help avoid them falling through the cracks and risking vision loss."
Staff who perform the tests will wear personal protective equipment while administering the test. Patients will stay in their vehicle. The test uses a disposable tip and measures the pressure of the patient's eye. With a slit lamp (a microscope that shines high-intensity light), Sieminski also examines the patient's eye, charting any concerns or changes. During the visit, the team reviews the patient's medications, adjusts them as needed and determines the patient's next appointment.
If staff members determine the patient needs additional care, the patient can be brought directly into an exam room for treatment.
"We've remained open for our patients this entire time for urgent and emergent visits," Sieminski said in a news release. "By having the clinics not overlap, we further reduce potential interactions our patients could have with others."
Like office and telemedicine visits, these visits are scheduled in advance. Visit rosseye.com or call 677-6500.
The Buffalo News: Good Morning, Buffalo
The smart way to start your day. We sift through all the news to give you a concise, informative look at the top headlines and must-read stories every weekday.