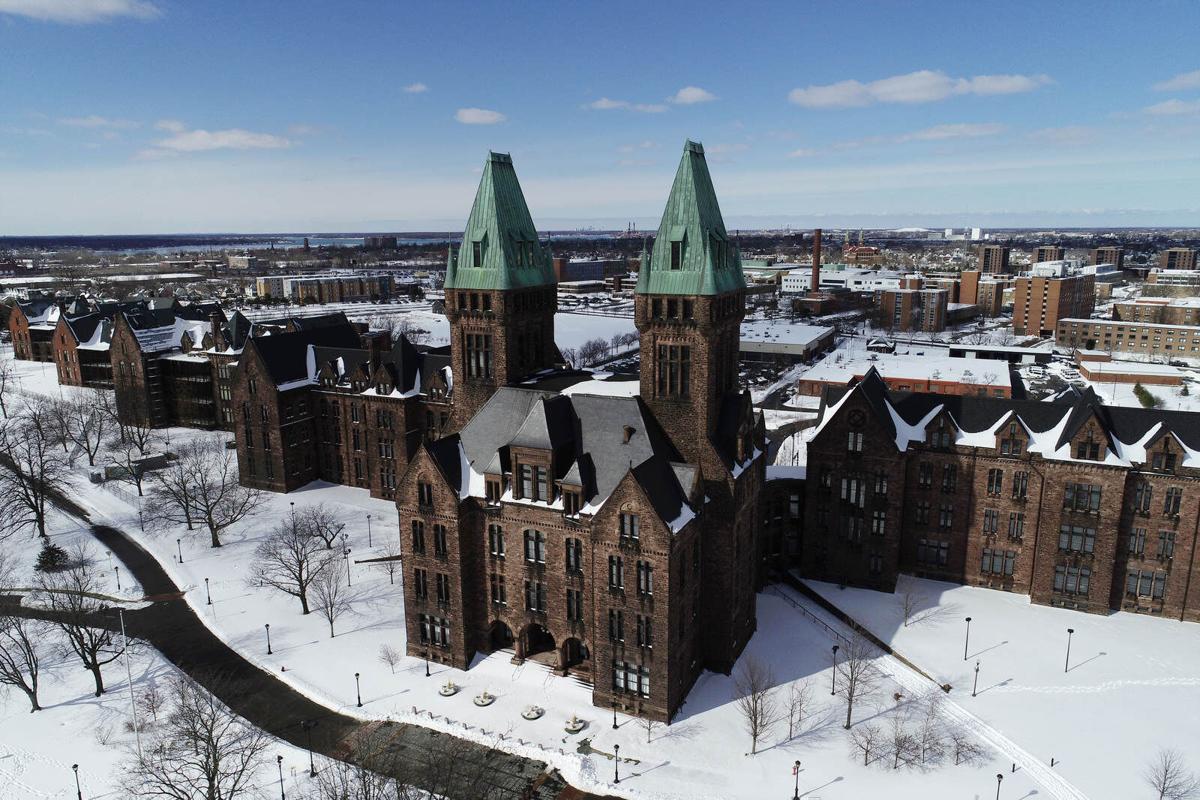 Hotel Henry Urban Resort and Conference Center is keeping $5,750 that Maria Zaccaria and her fiancé, Steven Lucas, put toward their April 17 wedding reception, even after the hotel shuts down.
So when Zaccaria learned that developer Douglas Jemal offered to cover the lost deposits of every Hotel Henry couple, she was momentarily speechless.
"That's unbelievable," Zaccaria said Monday. "That's amazing. I needed that today."
Developer Douglas Jemal confirmed he has met with the operators of the hotel and conference center about acquiring and reinvesting in the property.
Jemal's promise comes days after anguished couples learned by email that the hotel on the grounds of the Richardson Olmsted Complex would close and, through a later phone call, that the business didn't have any money left to pay back their deposits.
An announcement from the hotel's management blamed the shutdown on the economic blow delivered by the Covid-19 pandemic. But unhappy couples are pressing their case in small claims court and urging the state Attorney General's Office to intercede on their behalf, even with Jemal's pledge.
"They seem to think they can get away with it," said Cassie Nguyen, who started an online petition seeking an investigation that has received 195 signatures as of Monday afternoon.
Jemal said that he will fulfill his promise, regardless of whether he wins control of the hotel and event space on Forest Avenue.
If that does happen, Jemal said, he'll credit couples who choose to keep their event at the venue for the full amount of the deposit that Hotel Henry's current ownership won't return.
For couples who move their special event to another venue or end up not holding a reception after all, Jemal will pay whatever they lost when the hotel shut down.
Jemal said he doesn't want the way the closing was handled to tarnish the image of an important historic site in Buffalo.
"At the end of the day, it's the right thing to do," he said.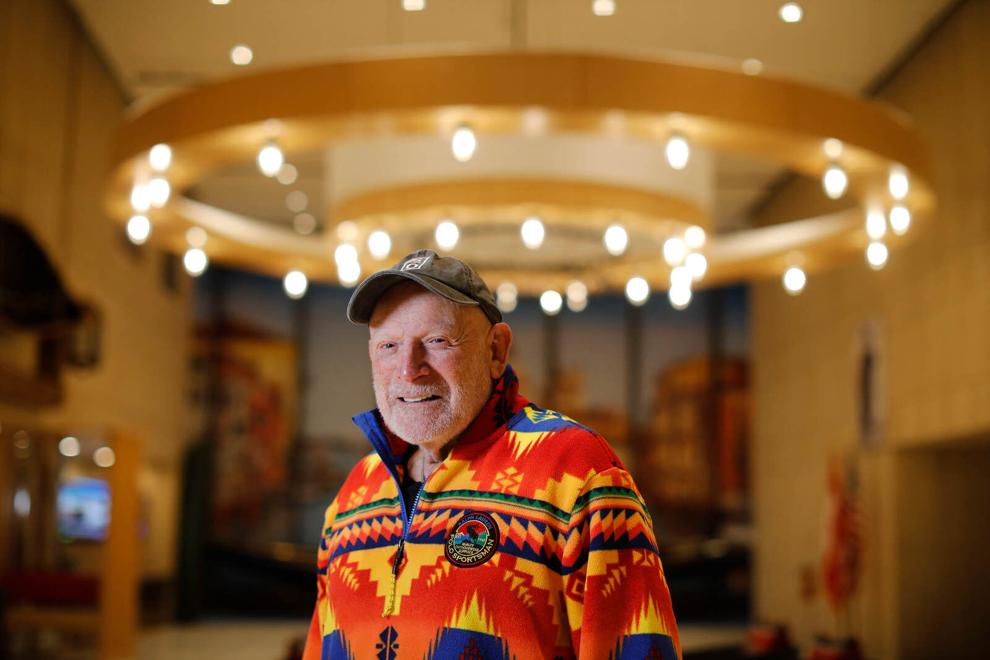 The developer based in Washington, D.C., has acquired and has begun renovating several signature properties in the Buffalo area. His holdings include Seneca One tower and Statler City in downtown Buffalo and the Boulevard Mall in Amherst.
Jemal said he is in negotiations with the Richardson Center Corp., which owns the property and leases three buildings to Hotel Henry's owners, but he doesn't know when or if a deal will be struck.
"I'm good for it," Jemal said. "I've only invested close to $400 million in your city."
Hotel Henry opened in April 2017, the first business on the historic Richardson Olmsted Campus that received more than $76 million in taxpayer money to revive the landmark, 19th-century asylum.
The Hotel Henry Urban Resort Conference Center, one of the nation's most acclaimed historic preservation projects in recent years, announced Tuesday that it will close on Feb. 27.
With the pandemic taking a toll on business, management warned in October that Hotel Henry may have to close, at least temporarily. Hotel Henry by then had received $666,237 in federal Paycheck Protection Program loans, records show.
"PPP loans were intended and used to sustain coworkers and limit other expenses during certain cycles of the pandemic. Funds were expended for those specific purposes," the hotel said in a statement.
Mark Mortenson, president of the Richardson Center Corp., Hotel Henry's landlord, said he approached Dennis Murphy, co-owner of INNVest Lodging Services, weeks ago after it appeared that the hotel operator may end its lease.
"We had seen issues in the past where vendors were claiming they hadn't gotten paid," Mortenson said. "Our board members had seen stories on social media about this. We wanted to be sure that we went on record as their landlord that they needed to meet all of their financial obligations to their vendors and to their guests."
Couples with weddings and wedding receptions booked at Hotel Henry say that they learned from news reports of the venue's closing before they received official notice from management.
An email from Hotel Henry asked for a time when a representative could call to discuss their deposit.
Couples told The Buffalo News that is when they learned that they wouldn't be refunded. Several said co-owner Diana Principe used the term "depleted" in explaining why the money couldn't be returned.
Zaccaria and Lucas originally were set to have their wedding reception at Hotel Henry in October, but switched it to April 17 because of concerns about the pandemic.
The couple had made two payments, totaling $5,750, toward the full $15,000 cost. Zaccaria spoke on Saturday with co-owner Diana Principe, who initially objected to an attorney joining the call before agreeing to continue.
Principe suggested three other hotels that may offer "concessions" or incentives to win business from this and other couples. She did not disclose that one, The Mansion, shares an ownership group with Hotel Henry.
"That, to me, was a slap in the face," said Zaccaria, who does not know what she and Lucas will do now.
"Hotel Henry provided information specific to the client during one-to-one phone meetings," management said in the statement.
Couples who paid as much as $12,000 in deposits for pandemic-delayed weddings at Hotel Henry say they have been told they will not get their money back now that the venue is closing.
Gabi DiBella, who is seeking the return of $2,875, recorded her call with Principe and shared the file with The Buffalo News.
"I just find it strange that Hotel Henry got this huge PPP loan and yet here I am hearing, 'Sorry, we have no money for you,' " DiBella said after pressing Principe on where the deposit money went.
Principe said it is not regular industry practice to segregate deposit money for the sole use of that specific customer's event.
But, when asked about some couples getting their money back, Principe said Hotel Henry late last year out of "an abundance of caution" began setting aside recently received deposits as shutting down became more of a possibility.
"I understand how difficult and disappointing this is. I do," Principe told DiBella, who vowed to file a case in small claims court.
"I felt like she was very flippant about the whole thing," DiBella said afterwards. "I don't think she was genuine."
Nguyen and Anthony Sciortino, who planned to wed at Hotel Henry on July 11, are owed $5,000 and have informed friends and relatives the wedding won't go on as planned, a painful task because some had booked plane tickets and some were coming in from Nguyen's native Vietnam.
Nguyen, who studied accounting at the University at Buffalo, said she has questions about how Hotel Henry kept its books and wants the state to examine the company's finances.
Christine Bartholomew, a UB law professor who focuses on business litigation, said that the couples may have a breach-of-contract case to make against Hotel Henry.
She said the typical way to address such a dispute is in small claims court, but a bankruptcy filing would drag out the legal process even further and it is not clear what assets the owners have to pay back the couples and other creditors.