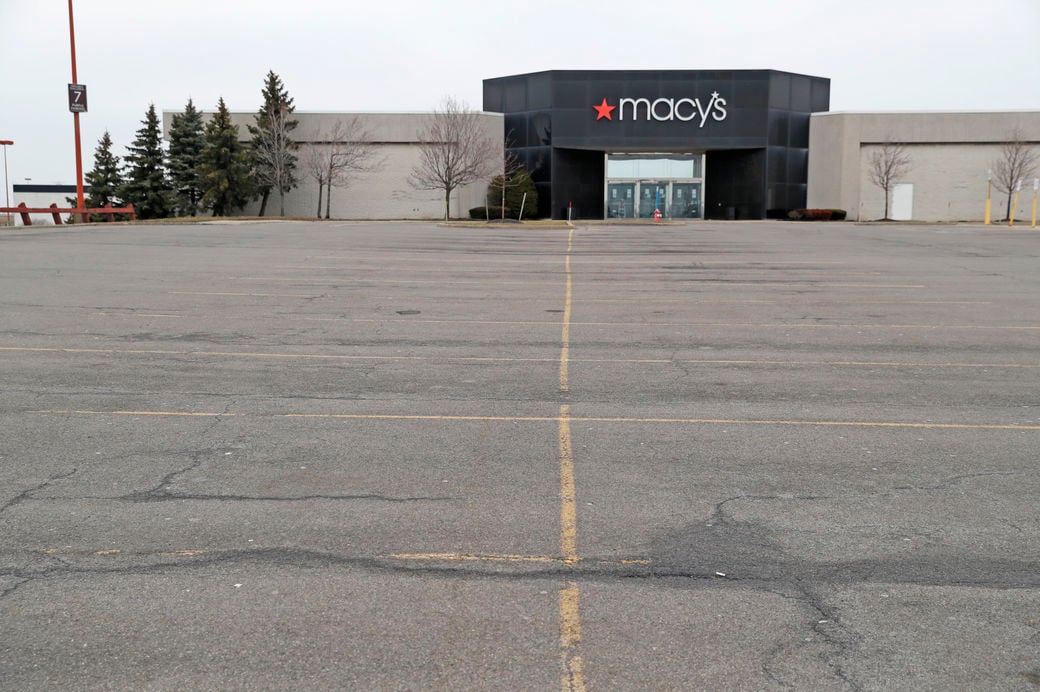 Like everything else on earth, the pandemic knocked retail for a loop in 2020. Many retailers started the year optimistically, with some even planning to build more brick-and-mortar locations and expand product lines. But by March, when consumers first began to feel the economic effects of Covid-19, retailers were looking at a different playing field. At the same time, stores that were already in trouble hastened their downsizing.
It's hard to tell how the retail economy will begin to shake out in 2021, but we do know that several companies have already announced they will trim stores. We don't yet know which locations will be affected, but here are 11 retailers we can expect to shrink this year.
1. American Eagle Outfitters, which targets the teenage crowd, said it will close 50 stores in the near term, for a possible total of 500 stores over the next two years. The company made a good recovery from Covid by the end of the year, though, and was one of the brighter spots in terms of its stock market performance. American Eagle and its intimates brand Aerie had a good third quarter, its stock price is up and it was able to reinstate dividends for shareholders.
2. Chico's will close 100 stores in 2021. A Chico's store in Orchard Park has already closed, leaving a Williamsville location and an off-price Chico's Off the Rack at the Fashion Outlets of Niagara Falls USA. Going forward, Chico's will sell less formal, more casual clothing and accessories. That trend began before the pandemic and is going strong now that so many people are now working from home.
3. The Children's Place has already closed hundreds of stores and plans to close another 100 this year. So far, a location at Boulevard Mall already closed, while other stores at Walden Galleria, Quaker Crossing and the Fashion Outlets remain.
4. Express began closing stores in 2019 and, by 2022, will have closed 100 in total. Right now, it has locations at Walden Galleria, McKinley Mall and the Fashion Outlets. A location at Boulevard Mall has closed.
5. Francesca's will have closed 140 of its 700 stores by the end of January, including one at the Fashion Outlets of Niagara Falls USA. That will leave one location at Walden Galleria.
6. Gap closed 40 stores in 2020 and plans to shutter nearly 200 more by the end of 2024. Of the ones that remain, many will move out of malls until 80% of the company's fleet is located on non-mall sites. The parent company Gap Inc. will close another 130 of its Banana Republic stores in North America over the next three years. It also said it planned to focus on expanding its other brands however, such as Athleta and Old Navy, but 2021's retail climate will be the judge of how many come to fruition. A Banana Republic store at Boulevard Mall will close by the end of the month.
7. Guess will have closed 100 stores around the world by the end of next year. The designer has had a rough 2020, driven by poor online sales. There is one Guess store in Western New York, a Guess Factory store at the Fashion Outlets.
8. J.C. Penney, which hasn't been profitable since 2010, will close 242 stores over the next two years. There are J.C. Penney stores left in Western New York, at Boulevard Mall, Eastern Hills Mall, McKinley Mall and Walden Galleria, and none was on a list of locations scheduled for closure.
9. Macy's will close 125 stores over a total of three years and committed to trimming 2,000 corporate jobs and offices. It plans to open smaller, freestanding stores. There are stores at Boulevard Mall and Walden Galleria. Both have been spared elimination so far.
10. Victoria's Secret will close as many as 235 stores, plus another three Pink stores. It will probably close more in 2022, according to leadership at its parent company, L Brands. One location at Boulevard Mall has already closed. It's unclear which other locations in Western New York might be on the chopping block.
11. Zara will close 1,200 stores around the globe by 2022 as it transitions more business to ecommerce. Western New York got its first Zara store in 2018, a double-level with an escalator at Walden Galleria.