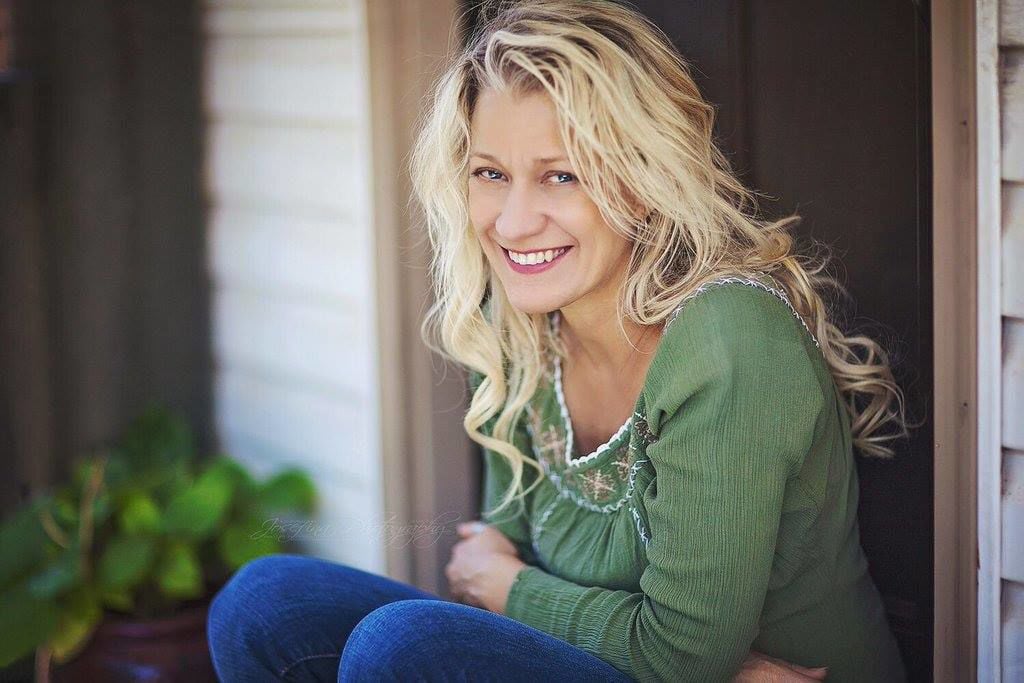 Oct. 11, 1964 – Jan. 30, 2019
On the blog of "Vérité," her life coaching business, Diane Gaidry-Walker mused about her life after her cancer diagnosis a year ago.
"I've learned a lot and in many ways, I'm grateful to the cancer for serving as such a powerful teacher," Ms. Gaidry-Walker wrote. "I've learned that regardless of whether or not something has been said a million times before, it has not been said from my perspective and voice. I've learned that there are no guarantees that I will have a voice tomorrow or next week or next year, so if I have something to say, I might want to do that today."
Ms. Gaidry-Walker died Jan. 30, 2019, in her Buffalo home. She was 54.
She acted on stage and television and in film, including the role for which she was best known, the 2006 movie, "Loving Annabelle."
In that film, directed by Katherine Brooks, Ms. Gaidry-Walker played poetry teacher Simone Bradley, who has a relationship with Annabelle, played by Erin Kelly, a 17-year-old student in a Catholic boarding school.
For that role, Ms. Gaidry-Walker won the Outstanding Actress award at the 2006 Outfest, a Los Angeles organization that "promotes LGBTQ equality by creating, sharing and protecting LGBTQ stories on the screen."
Ms. Gaidry-Walker was born Oct. 11, 1964, on Ellsworth Air Force Base in Rapid City, S.D., the daughter of Barbara Cunningham and Thomas Gaidry and sister of Brian Gaidry.
She moved to Snyder in her youth and attended Amherst Junior and Senior high schools before graduating from the Buffalo Academy for Visual and Performing Arts in 1982. She earned a bachelor's degree in acting from the New York University Tisch School of the Arts and a master's degree in psychology from the University of Santa Monica.
In 1989, she appeared on the CBS series "TV 101," becoming the first graduate of the arts high school to appear on a network television show.
In 1993, Ms. Gaidry-Walker co-founded the Los Angeles-based nonprofit independent filmmaking collective, Filmmakers Alliance, and served as its executive director. She played lead roles in some of the feature-length films produced by the organization.
Among those films was "The Dogwalker," which was shown at the Los Angeles Film Festival and won the award for Best First Feature at Cinequest. The 2002 film, in which Ms. Gaidry-Walker, an abused woman, caught a flight from Buffalo "to anywhere," had a theatrical run in the Market Arcade Film and Arts Centre in 2006.
She also starred in the Alliance's 2001 "America So Beautiful," which played at the Berlinale, the Berlin International Film Festival, and was theatrically released in Paris.
Ms. Gaidry-Walker's numerous short film credits include "Transaction," a 2005 cinéma vérité story built around interviews with a sex worker. The film won the Grand Prix du Jury at the Clermont-Ferrand International Short Film Festival in France. She also acted in Rob Nilsson's feature film, "Need," part of his 9@Night series.
Her last movie role was in the 2018 film, "The Rainbow Bridge Motel," which was shot in Niagara Falls, N.Y.
Her television appearances included a role on the hit series "Medium."
After returning to Buffalo in 2007, Ms. Gaidry-Walker opened a life-coaching business, "Vérité," which means "Truth." In her mission statement, she wrote, "I assist my clients in identifying their authentic voice as opposed to the voice of the inner critic. I hold a safe space for my clients to examine and challenge perspectives and patterns that may be limiting their fulfillment and joy."
Her cancer diagnosis, she wrote, heightened her "perspective and appreciation for the preciousness and possibilities in every moment."
Ms. Gaidry-Walker appeared in many local theatrical productions over the years, mostly with cutting-edge Torn Space Theater, where she appeared in "Storehouse," "Motion Picture," "Uncle Vanya," "Blood on the Cat's Neck," "He Who Gets Slapped," "Procession" and "Trace." At Subversive Theatre, she appeared in "In the Beginning," and for the Irish Classical Theatre Co., she played Dona Lucia in "Charley's Aunt" and Mary Tyrone in Eugene O'Neill's "Long Day's Journey Into Night."
In 2012, she acted in the one-woman show, "we are not afraid of the dark," in six cities in Europe and narrated the audio book "Safe Harbor."
Ms. Gaidry-Walker's work with experimental director Richard Foreman on the Bridge Project resulted in the film, "Once Every Day," which was screened at the 50th New York Film Festival in 2012.  
Besides her parents, Barbara Cunningham and Thomas Gaidry, and her brother Brian Gaidry, Ms. Gaidry-Walker is survived by her stepmother, Betsy Gaidry; her husband, Thomas K. Walker; two stepdaughters, Bella and Tess Walker; and a stepson, Ian Walker.
The family plans a celebration of her life in the spring.