The developers behind a pair of East Side projects on Jefferson Avenue are inviting residents from the surrounding neighborhoods to a community meeting in late June to discuss the proposed new apartment and medical buildings.
The development team – which includes Nick Sinatra and ImmediateCare founder Dr. Greg Daniel, as well as People Inc. and CSS Construction – will seek public input on their plans for the new Jefferson Health and Wellness Center and the Jefferson Avenue Apartments.
The partners have scheduled a forum for at 5:30 p.m. June 19 at the Frank E. Merriweather Jr. Branch Library at 1324 Jefferson Ave.
The two projects, which represent a total investment of $25 million, are separate but both seek to revive the historic Jefferson corridor. Originally intended as a single large development, they would be located on a three-block area just north of the Johnnie B. Wiley Amateur Sports Pavilion at Masten Park.
The goal is to provide neighborhood residents with access to locally owned businesses, medical and health care services, retail stores, public transportation and mixed-income housing – all within a walkable community.
The developers held an initial public meeting several months ago when they first unveiled the apartment complex, and have incorporated feedback into the project, Sinatra said.
"We've had nothing but phenomenal feedback on that project," he said. "People are so excited about it."
Since the initial meeting, the developers added the proposal for a medical facility.
In that project, Sinatra, CSS and Daniel's Nidus Development plan to spend $4.5 million to construct a health and wellness center focused on basic health needs and preventative care at 1200 Jefferson Ave. The medical mall would combine primary, pediatric, obstetric and other specialty medical practices with behavioral care, nutrition, wellness and related services.
Tentative plans by Silvestri Architects call for a three-story building with as much as 20,000 square feet on the northwest corner of Jefferson and Northampton, with a facade of dark brown brick, white and black stone, red wood and abundant glass.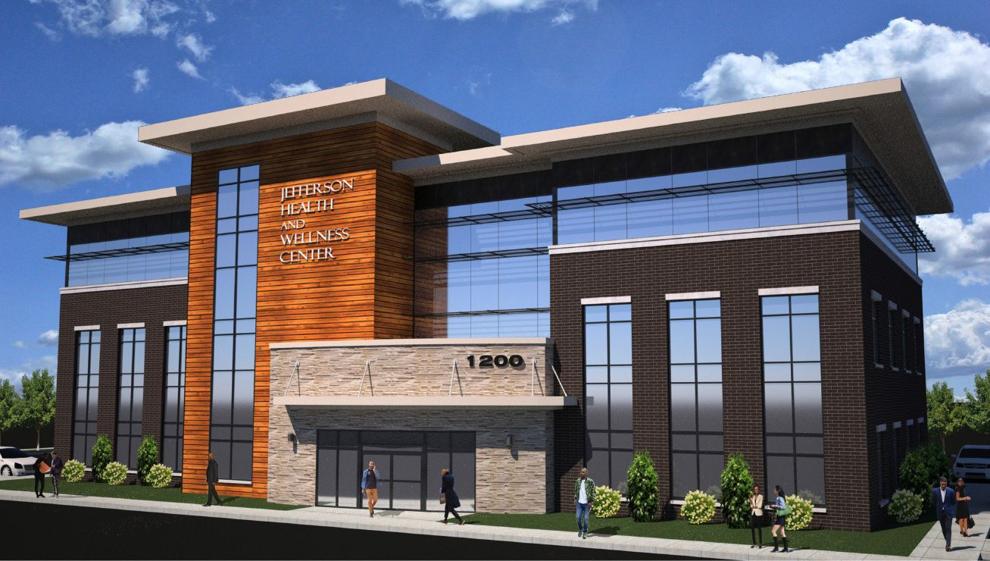 Just to the south, in the other project, People Inc. is teaming up with Sinatra and CSS on a $21 million mixed-income and mixed-use apartment complex at 1140 and 1166 Jefferson Ave. Plans call for two three-story buildings on two blocks, containing a total of 85 apartments, as well as first-floor stores and small businesses, as well as parking.
The units will all have private patios or balconies, in addition to community open spaces and shared kitchenettes, laundry and exercise facilities in each building. There will also be bicycle racks and a public art element.
Plans call for the building at 1140 Jefferson Ave. to include 48 units and 8,300 square feet of flexible commercial space.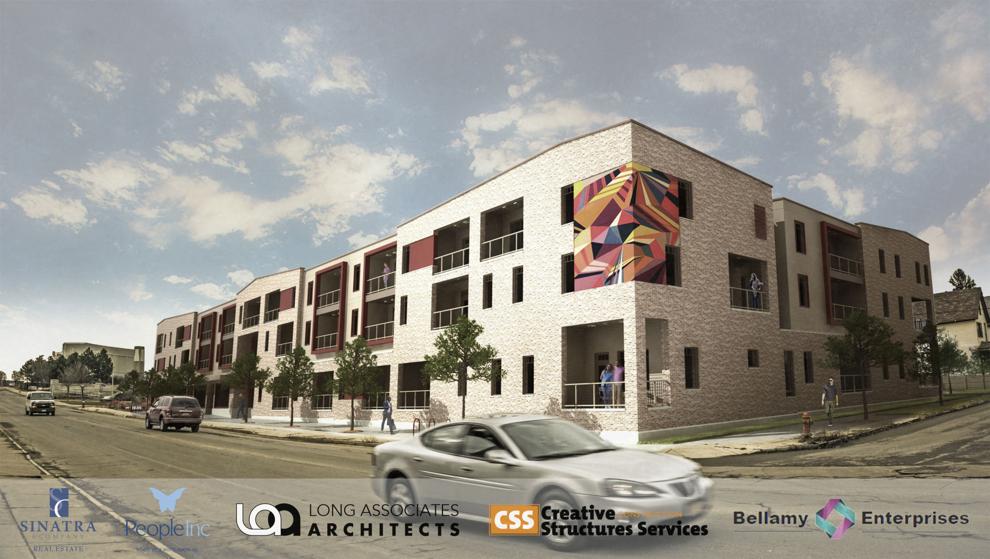 The second building, at 1166 Jefferson Ave., will have 36 units and 14,500 square feet of commercial or retail space, currently divided into nine units.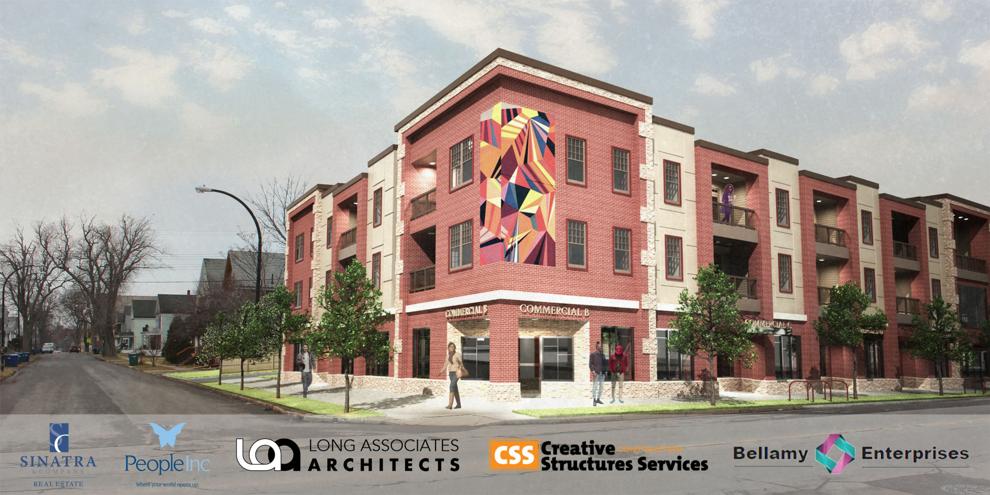 The apartments are aimed at families with incomes ranging between 30 percent and 130 percent of the area median income, or $15,000 to $75,000. Sixteen of the units may be reserved for those with developmental disabilities who can still live independently. The one-bedroom units will have about 625 square feet, while the two-bedroom apartments will have about 850 square feet.
Herb Bellamy Jr.'s Bellamy Enterprises LLC is also working on both projects through community engagement and outreach to businesses.