The boutique housing developer that bought one of the old Silo City warehouse and milling facilities is kicking off its $65 million conversion of the historic complex into an apartment, office, wellness and artistic destination.
The renovation of the American Mill & Warehouse building by Generation Development Group is designed to revive a landmark industrial grain silo on the city's waterfront by drawing permanent residents, workers, recreational users and other visitors.
That will meet the need for more housing in Buffalo, while also helping to rehab the Buffalo River corridor, according to Generation Development executives. It's part of a revitalization effort expected to span many years and include several phases that could ultimately bring more than 400 apartments to Silo City, as the company later turns its attention to the nearby Perot Grain Elevator.
The scope of the project and preliminary details were revealed last year, when the developer sought and received municipal approvals, but the launch was delayed until design work was completed and financing secured.
The Covid-19 pandemic also caused a three-month delay. In late October, Generation completed its $2.8 million purchase of the property at 139 Buffalo River Place and 610 Ohio St. from Silo City owner Rick Smith, paving the way for work to begin. Construction is expected to finish in summer 2022.
"We're extremely honored to not only take on a historic restoration of this magnitude and significance, but also to help advance a community-driven vision for how we reimagine the American Mill & Warehouse property," said Marvin Wilmoth, Generation Development co-founder and managing principal.
"The overall revitalization of Silo City will have an important focus on facilitating meaningful growth by addressing the region's need for affordable and mixed income housing, as well as creating opportunities for economic and cultural advancement," he said.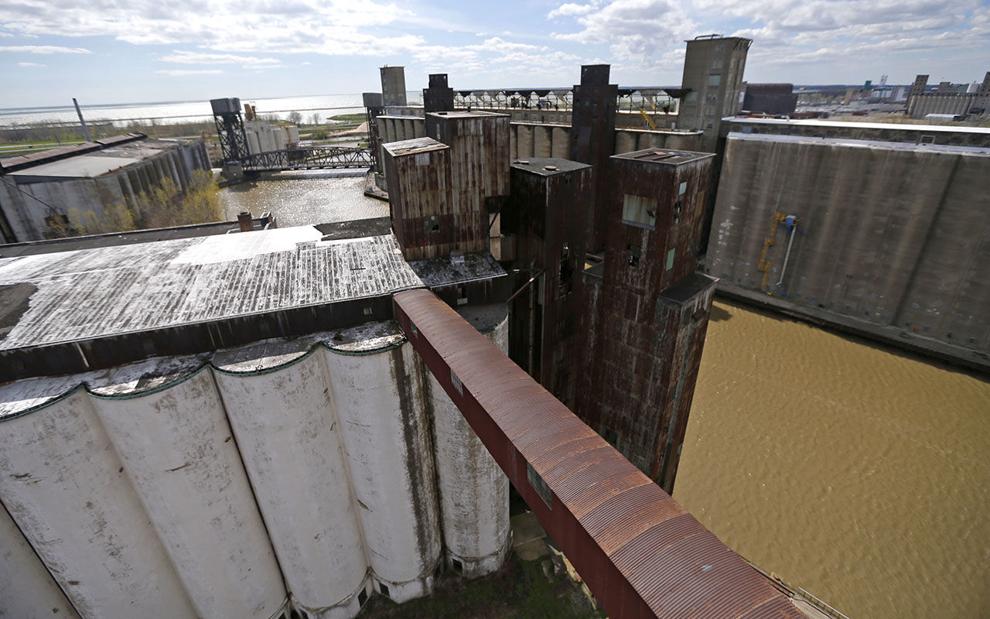 Florida-based Generation Development, led by Wilmoth and co-managing partners Anthony and Jennifer Ceroy, is a 7-year-old community development firm.
According to its website, its leadership team has developed and manages 1,700 senior and multifamily apartments in several states and the U.S. Virgin Islands, plus more than 100,000 square feet of commercial and other programmed space, and has raised $750 million in financing for its projects.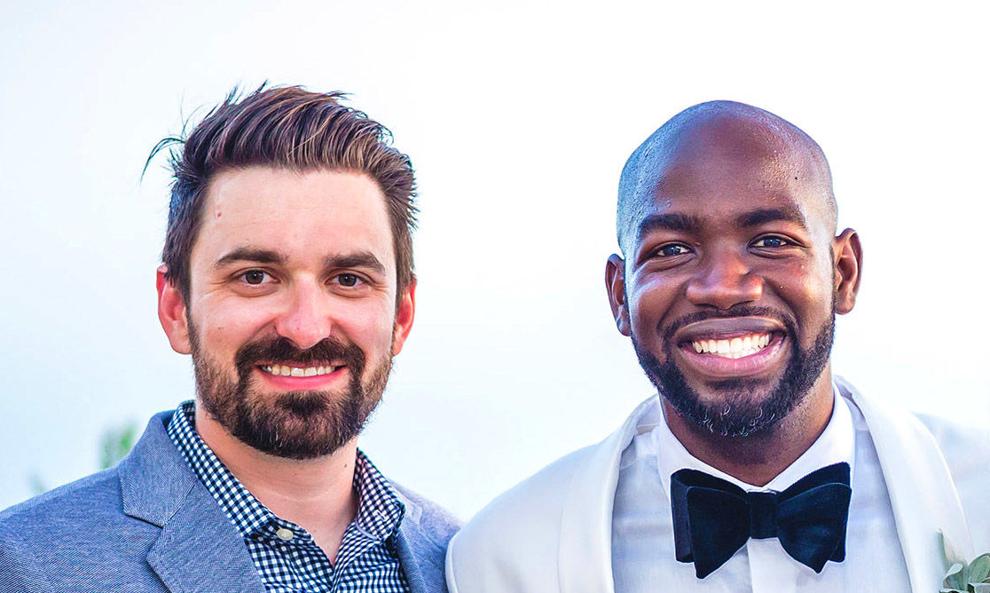 However, those principals did much of their work while employed at other firms – particularly KCG Development of Indianapolis. In Buffalo, the team previously oversaw the transformation – by KCG – of the 110-year-old former Atlantic & Pacific Tea Company Warehouse at 545 Swan St. into the AP Lofts at Larkinville, a mixed-use and mixed-income project with loft apartments.
"Those experiences have really given us the confidence for our first solo, out-of-the gate project," Anthony Ceroy said. "Our hope is to have a lot more conversations like this about a lot of different development initiatives that become a staple of our portfolio."
The firm says it specializes in "creating transformational communities" that focus on the "social determinants of health" and "human-centered design," and seeks to improve residents' quality of life.
"This initiative is about advancing people-oriented development that further advances the community… in a transformational way that evokes community, progress, opportunity, sustainabilty and growth," said Wilmoth, a first-generation Honduran-American who is also vice mayor of North Bay Village, Fla.
Wilmoth and Ceroy said they were drawn to Buffalo by the opportunities they saw in its historic buildings, the vision of Silo City owner Rick Smith, and the support and creativity of public officials.
"This is a truly collaborative effort and reflects the vision of Rick Smith as an environmental enclave," Ceroy said. "He found authenticity at the site that really resonated with Marvin and I."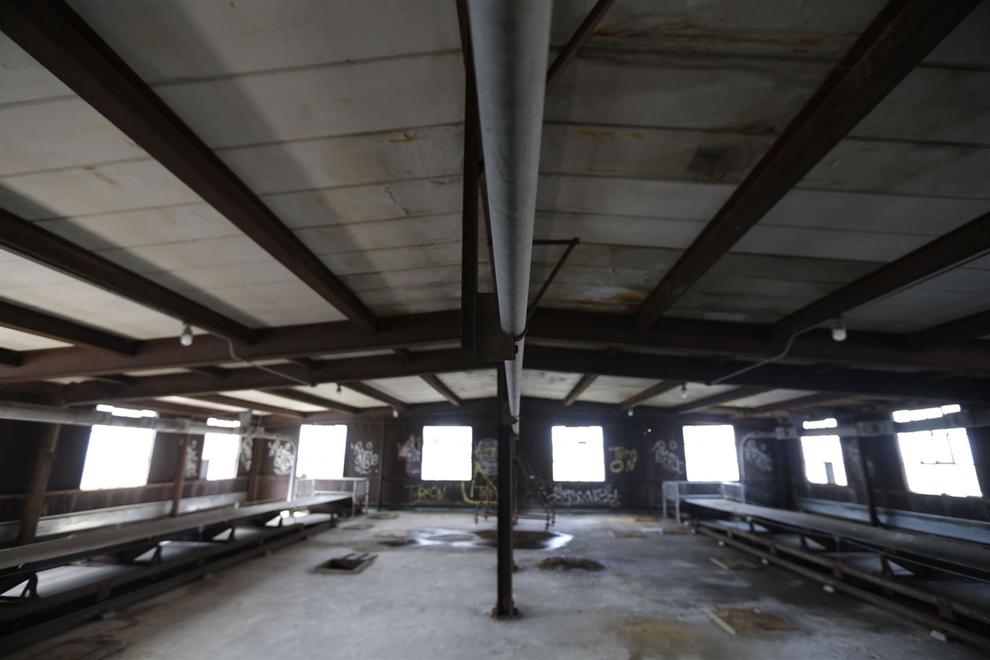 Built in 1906 and located on 6.1 acres, the American Mill complex was used as a storage facility and for research and development by the American Malting Co. It's one of a series of iconic grain mills and structures from the late 19th and early 20th centuries that line the Buffalo River, and is listed on the National Register of Historic Places. The building includes a five-story malt house and an eight-story flour mill section.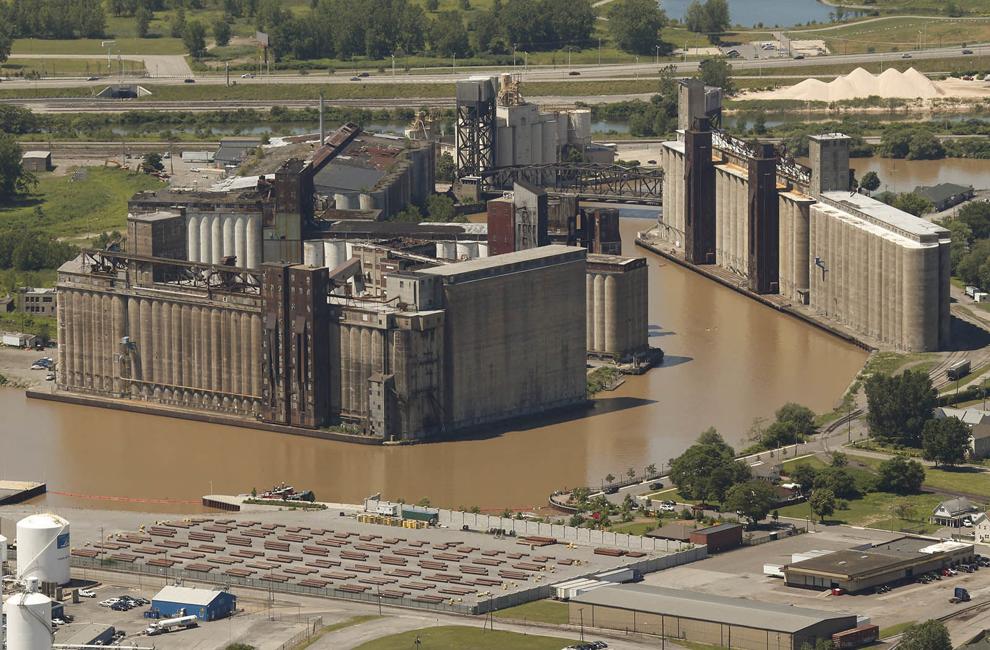 Plans for the first phase of redevelopment call for 168 loft apartments, including a mix of studio and one-to-four-bedroom apartments, ranging in size from 405 to 1,910 square feet, and priced for affordable, workforce and market-rate rents.
"As far as the demand for quality modern housing that folks can afford, this development will merely scratch the surface," Ceroy said.
The project also will feature 40,000 square feet of ground-floor commercial and community space, including for a 6,500-square-foot corporate office for a local company; another 6,500 square feet of offices, conference rooms and shared workspace for a business incubator for teleworkers and entrepreneurs; a 3,110-square-foot event space; several large atriums; and a 435-square-foot hydroponic container farm.
The developers intend to set aside 3,625 square feet of space as galleries to exhibit local artists' work or to create venues for concerts, theater, lectures and other visual or performing arts. They said they are speaking with many local cultural institutions about partnerships and collaboration.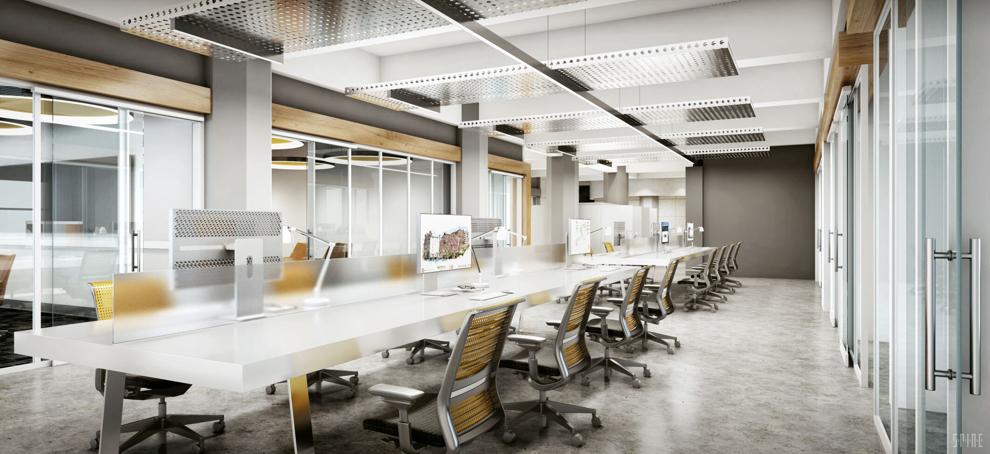 Shared common-area amenities will include a 2,450-square-foot wellness and fitness center and classrooms for seminars, training and continuing education. The initial project will also include an adjacent surface area, which will become a 200-space parking lot.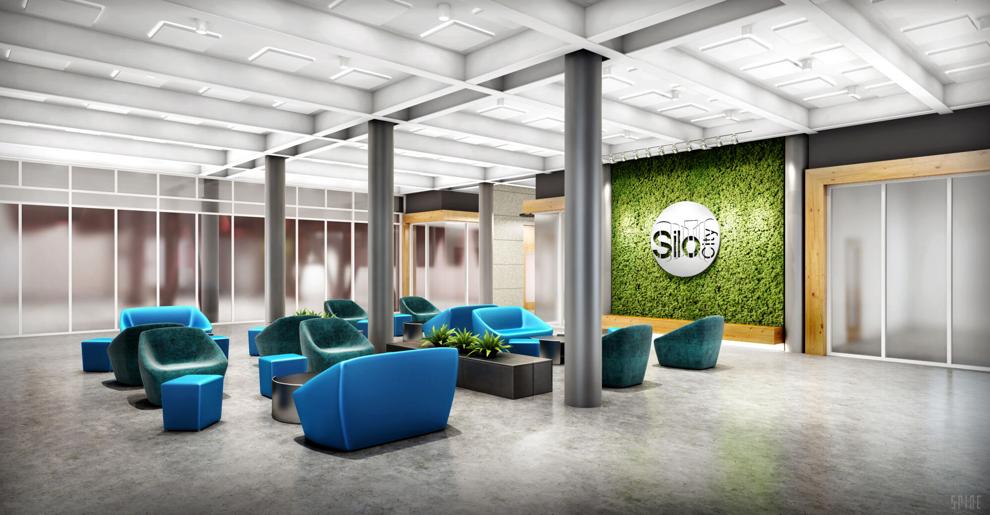 The project will also offer several exterior patios and outdoor areas, with ornamental and solar lighting, niche gardens, public walkways for exercise and waterfront access.
Generation said it also plans to reuse "various salvaged materials" during its adaptive reuse, in an effort to preserve historic materials, including exposed steel, polished concrete floors and columns, distressed brickwork and original machines, carts and railings. The firm has even chosen industrial-themed furnishings, fixtures and other decor as part of its interior and exterior design.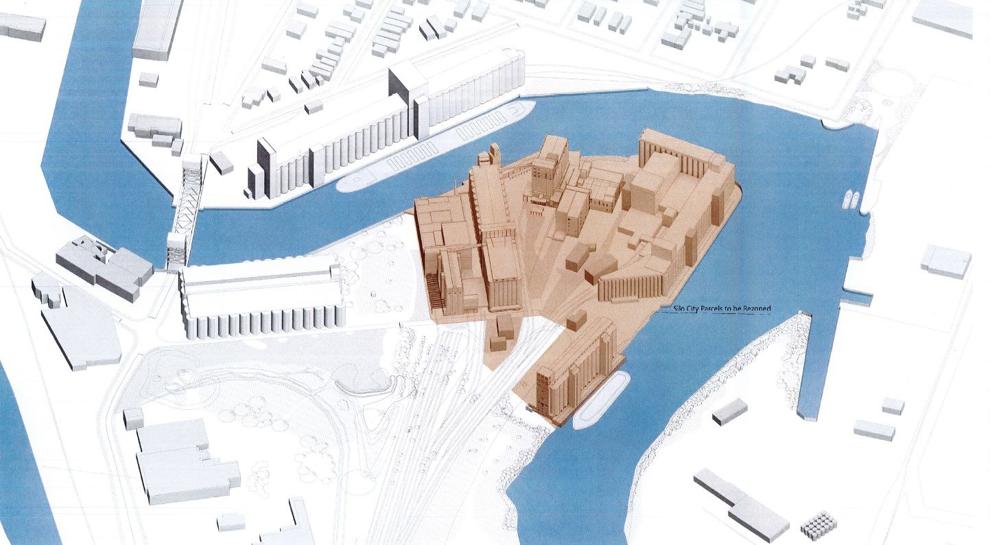 The duo said their future plans are still evolving, as they expect the community's needs and interests to change over time.
However, they've identified the Perot complex as their next target within Silo City. That redevelopment will likely be focused around music, Wilmoth said, citing existing summer concerts and other interests there.
Besides Generation, the development team also includes architects Carmina Wood Morris PC, general contractor Arc Building Partners and Colby Development.
Financing includes middle-income housing program, tax-exempt bonds and other funds from New York State Homes and Community Renewal, a letter of credit from J.P. Morgan Chase & Co., and the purchase by Monarch Private Capital of federal low-income housing tax credits, federal and state historic tax credits, and state brownfield tax credits.