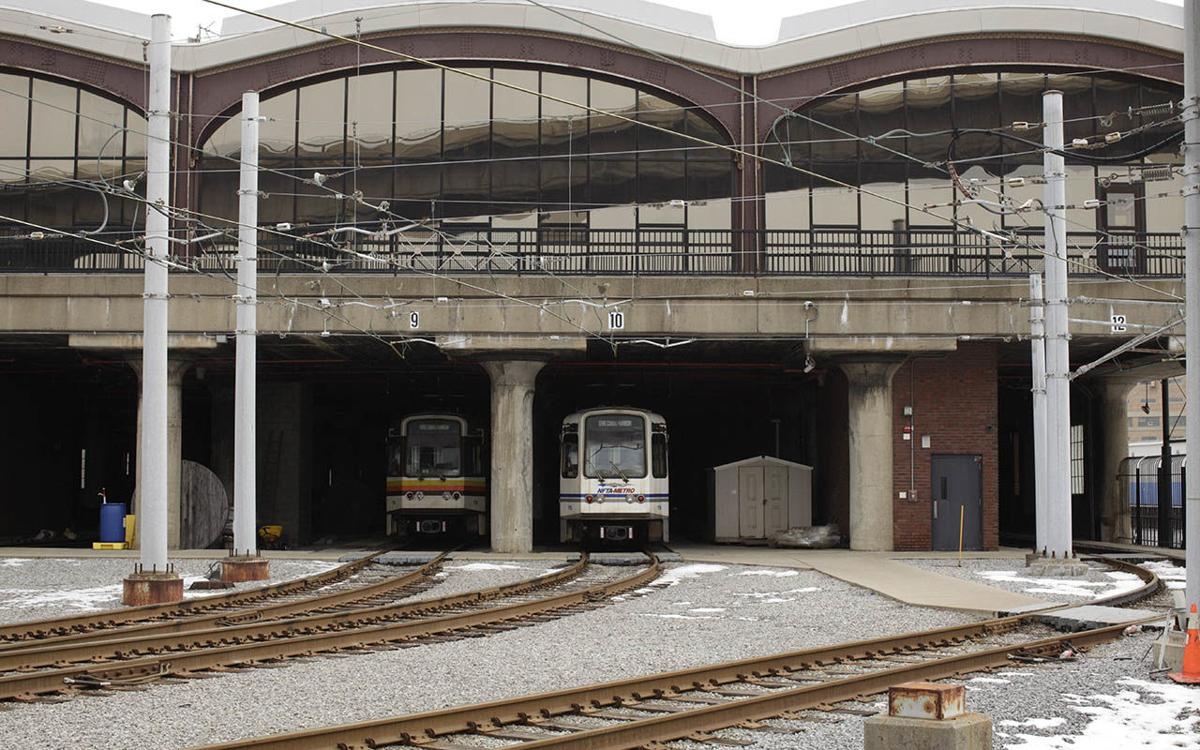 For 103 years, the hulking Delaware, Lackawanna and Western Railroad Terminal has anchored the foot of Main Street, these days as host to the busy yard and shops of Metro Rail.
But ever since the last inter-city passenger train departed in 1962, its cavernous upper floor has remained eerily vacant, waiting for some re-use of its 60,000 square feet of indoor space and another 40,000 square feet on its outdoor platform.
Now, developer Samuel J. Savarino is seeking the community's ideas for the historic train shed's next 103 years. As part of the newest phase of his "pre-development agreement" with the Niagara Frontier Transportation Authority enabled by a $36,000 fee, Savarino wants input from a host of "stakeholders" – elected officials, downtown businesses, property owners, community groups, social service agencies, other developers in the neighborhood like Douglas Jemal and Nick Sinatra, historians and preservationists, mostly through focus groups. His goal is to determine how to make the DL&W an integral part of the city's burgeoning waterfront.
"The idea is to be as inclusive as can be, but also to have a reasonable discussion," Savarino said. "We're out there in the community talking to a number of people."
Even Savarino has yet to decide on any future for the DL&W, where a $52 million project financed by New York State is reconfiguring Metro Rail tracks and building stairs, escalators and elevators to the empty second floor. Maybe it will be some sort of public market, he says; maybe it will feature museum space or artist quarters.
Other ideas include business incubators, meeting rooms, bars, restaurants and community activities. For sure, it will soon be the southern terminus of the 6.4-mile Metro Rail line, with a new station to soon serve post-pandemic activity near KeyBank Center.
But Savarino says the planners have to get it right. His company, the NFTA and all involved must learn from other communities that rushed headlong into the public market business, only to fail. He says the DL&W is too big and too important to fail.
But he has also reached a key point in his exploratory process. He estimates $10 million is needed for plumbing, sewer, electricity, roof stabilization and some type of exterior loading docks. 
"There's a role for public funding to make sure the improvements to the train shed are commensurate with its importance as an architectural gem," Savarino said.
NFTA spokeswoman Helen Tederous said more public dollars have always been necessary for the project, even after three authority applications for federal funding were rejected in recent years. But she said the NFTA will continue seeking grants once the developer and public have settled on a plan.
"We want to know what people are looking for," she said. 
Savarino, whose Savarino Development was the only company to respond to the NFTA's request for DL&W proposals, has hired the Project for Public Spaces to help chart the future course. A planning firm with vast experience in public market developments in cities like Flint, Mich., and Cedar Rapids, Iowa, PPS is now gauging the community's input. Architect Stephen Davies, part of the original Canalside planning team a decade ago, now looks for the best way for the terminal to complement Buffalo's waterfront "synergy."
"Part of our process is: What do you want to do with this place?" he said. "The process really empowers the community and gets people thinking. And it's less about design than about use."
Davies looks around the waterfront and sees potential. He lists Canalside, museums such as the Buffalo & Erie County Naval and Military Park and Explore & More Ralph C. Wilson Jr. Children's Museum, KeyBank Center, LECOM Harborcenter, the Buffalo Creek Casino, Cobblestone District and the Buffalo River. If coordinated properly, the various attractions can draw people to the area.
Within the terminal itself, he aims for the "power of 10."
"Places like the DL&W should have at least 10 things for people to see and do," he said. "The idea is there should be a lot of synergy across these uses and collectively create a sense of dynamic place."
Davies, headquartered in Brooklyn, starts with ideas centering around food, sports, festivals or book fairs. True community participation, he says from experience, will help ensure full use by the greatest number of people.
"How do we break barriers as a city between ethnic groups?" he asked, citing one goal of many.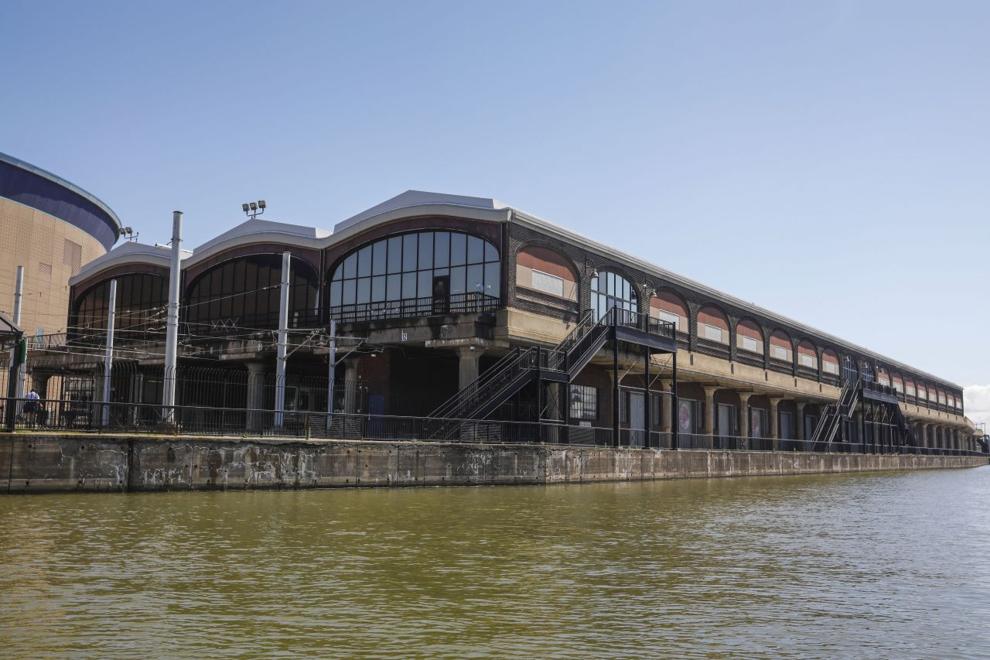 As a result, various people with waterfront or downtown connections are weighing in, including:
• Patrick J. Whalen: The director of the Niagara Global Tourism Institute at Niagara University played a key role in launching the Buffalo Niagara Medical Campus, and calls the DL&W a "spectacular space."
"I say here what I have said so many times before – you've got to get pedestrian traffic in that place," he said. "The way it is now, it's at the end of nothing."
Whalen suggests taking advantage of surface parking lots already dotting the area. He has resurrected his earlier concept involving a "commuter from Hamburg," who could park at the terminal and board Metro Rail for the Buffalo Niagara Medical Campus or other city locations where parking is scarce. Then that same person might spend time making purchases on the way home.
"You need parking down there anyway," he said.
Whalen says even for projects like the DL&W, "anything is doable."
"Whether it's sustainable or not, that's another question," he said. "You can do a lot with government money, but will it last five years? That's a big question. On the other hand, we've got to spend some [infrastructure] money, and maybe this is the kind of thing we do."
• Brandye Merriweather: The vice president/downtown development for the city-sponsored Buffalo Urban Development Corp., Merriweather can see the DL&W from her office at 95 Perry St. She told the PPS consultants that the terminal looms as a "major undertaking that will be no small feat," but that it could help accomplish the city's "connectivity" goal on the waterfront.
"I like this opportunity to improve all these connections along the waterfront and add to the fabric of the Cobblestone District," she said. "It would add even more vibrancy to all that has happened there."
Merriweather said she has told Savarino and the PPS consultants that the DL&W represents an important element of the city's objective to draw tourists, visitors and residents to the area.
"How can we create a good energy? A connected project that works as a destination?" she said. "It could be really impactful, especially as part of the Cobblestone District. It would fill in a lot of voids."
• Robert D. Gioia: The chairman of the Erie Canal Harbor Development Corp. likes the way Savarino and the NFTA are approaching the destiny of an important community asset.
"This is a good process," he said. "It's not usual for a government entity to reach out and, God forbid, listen to some people."
As one of those developing Canalside, Gioia sees more people visiting and even living in the area, driving the need for more services.
Gioia emphasizes the need for public-private partnerships as well as tapping foundations for funding, even as a pandemic has stymied similar efforts across the country.
"The building is wonderful and you can do just about everything there," he said. "But it's going to take creative thinking and creative development to make it all work."
• Tim Tielman: Like so many others, the executive director of the Campaign for Greater Buffalo History, Architecture and Culture envisions a grand future for the DL&W. He muses about uncovering the shed's skylights and smoke vents in the way originally designed by railroad architect Abraham Lincoln Bush.
He also espouses integrating the terminal into his group's new "Cloudwalk" proposal. It involves truncating the Skyway just over the Buffalo River for an active transport link (walking, pedaling, wheelchair) and observation deck.
Tielman sees more than 1 million people a year flocking to the area, many via Metro Rail, providing the long-hoped-for pedestrian connection to the Outer Harbor as well as much of the foot traffic required by any successful venture at the terminal.
Beyond the Cloudwalk, however, Tielman says the vast trainshed may keep out the rain, but not the cold. He has told planners to beware of 24/7/365 concepts because few will venture to the waterfront during winter.
"It's OK not to go there," he said. "Just make money when there is money to be made."
Instead, he envisions the DL&W mainly as a summer destination – a "three-month-long Erie County Fair" that he sees complementing the Cloudwalk concept.
"You can build the most amazing fair-weather center at that nexus," he said. "But you need to build on the strength and not chase the weakness."
• Sen: Timothy M. Kennedy: The chairman of the State Senate's Transportation Committee calls the terminal "essential to waterfront revitalization."
"The potential is so magnificent because of its size and scope," he said. "It's like a blank canvas right on the water in the heart of downtown."
Unlike Tielman, the senator views year-round use during a post-pandemic era as a "must."
"There is action happening in the Cobblestone District every single day and we need to continue to build on that," he said.
Rep. Brian Higgins did not return a call to discuss possible federal participation. But Kennedy thinks the state will be open to the idea, even after its initial $40 million investment in preparatory work.
"Once the vision is formulated, we certainly will be right there with them," he said.