All but one positive Covid-19 test sample sequenced this week from Erie County turned out to be the Delta variant, a strain wreaking havoc in several Southern states and regions across the country where vaccination rates remain low.
"I'm not remotely surprised," said Dr. John Sellick Jr., an epidemiologist and infectious diseases physician who oversees infectious prevention at Kaleida Health and the Buffalo Veterans Affairs Western New York Health System.
The findings are the strongest sign yet that the highly contagious variant that has filled hospitals in Arkansas, Florida and Texas is the main reason for new Covid-19 infections in Western New York.
Sellick cautioned, however, that higher vaccination rates here, particular among those older and most vulnerable, will likely blunt the damage Delta can cause.
"This variant does not escape the vaccine," he said. "Some people will get a mild reinfection but almost all the deaths and hospitalizations we've seen are among the unvaccinated and it's not a large number."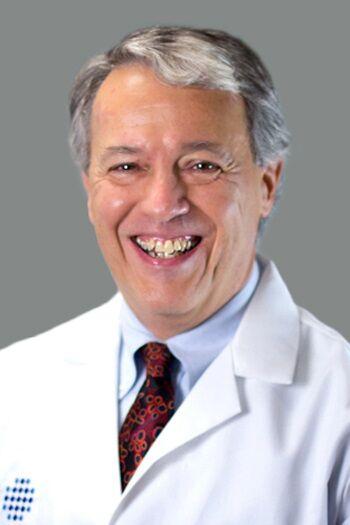 Researchers this week with the University at Buffalo Genome, Environment and Microbiome Community of Excellence, or GEM, tested 30 samples, 29 of which turned out to be the Delta variant.
The lone exception was a B.1.621 "variant of interest" that emerged in Columbia and accounts for about 10% of cases in Florida, the hotbed of the latest national outbreak. Little is yet known about the transmissibility and virility of this variant.
"It still doesn't have a Greek letter name yet," said Jennifer Surtees, a biochemist who co-directs the GEM. "It seems to be spreading fairly quickly. It will be interesting to see how it competes with Delta going forward."
The UB effort is one of five across the state designed to sequence Covid-19 test data to build a better understanding of how different variants spread and relate to illness, therapies and vaccines.
Samples examined statewide through July – including the latest batch at UB from Erie County – represent about 1% of all positive cases this year. The state has pumped $20 million into a plan to boost that number to 10%.
"I was expecting to see a lot of Delta, but I was surprised that it was virtually all Delta at this point," Surtees said. "It was a quick shift."
The Alpha variant, which originated in Great Britain, accounted for 95% of variants in the region as recently as May, Surtees said. That variant and the Epsilon variant – which emerged in Peru in late 2020 and spread first to California in the U.S. – were the most common among the few samples available in June, when case numbers in the region were low.
UB researchers late this week began the process to sequence about 120 new samples collected through last Sunday in Erie, Niagara and Monroe counties. Results from that work is expected later next week.
The Delta variant, first discovered in India last December, accounted last week for 80% of Covid-related samples sequenced in the U.S., and has been detected in more than 130 countries, according to the Global Virus Network. The variant carries a viral load up to 1,260 times higher than the original SARS-CoV-2 virus and is more than twice as transmissible.
Despite its infectious power, the high percentage of those fully vaccinated has kept hospitalizations and deaths down dramatically in the region, Sellick said.
"We're not anywhere near what they're seeing in the Southern states right now," he said. "We're not seeing numbers that were anything like what we saw early this year and in late 2020, and the majority of those we are seeing are not in the ICU."
As of Wednesday, 20 Covid patients were in ICUs across Western New York, compared with 118 on Dec. 15.
Aware of Delta transmissibility, however, Sellick wore a mask at a golf store and while shopping for groceries this week. It should be safe to engage in outdoor activities with others in coming weeks, he said, though he recommended everyone, including those fully vaccinated, mask up indoors, including at the Erie County Fair and in the restrooms and concourses at regional sporting events and the Saturday night Billy Joel concert at Highmark Stadium.
Other familiar prevention methods – social distancing, frequent handwashing, and staying home if you are sick – will also slow regional transmission, Sellick and Surtees said.
They agreed that boosting the vaccination rate also is key.
It's no accident that lower vaccine rates account for what is happening in U.S. hotspots, Sellick said.
He pointed to virus infection rates in Arkansas, Florida and Texas of 12.2%, 19.9% and 18%, respectively.
The daily rate Thursday in the metro Buffalo region was 4.1%, and statewide it was 3.7%, according to covidactnow.org, an online site run by technology specialists and university-based health leaders from across the U.S.
Hospitalization and death rates also tend to be higher in Southern states.
"The moral of the story still is get vaccinated," Sellick said. "Even if you do get infected, it's probably going to be very mild."