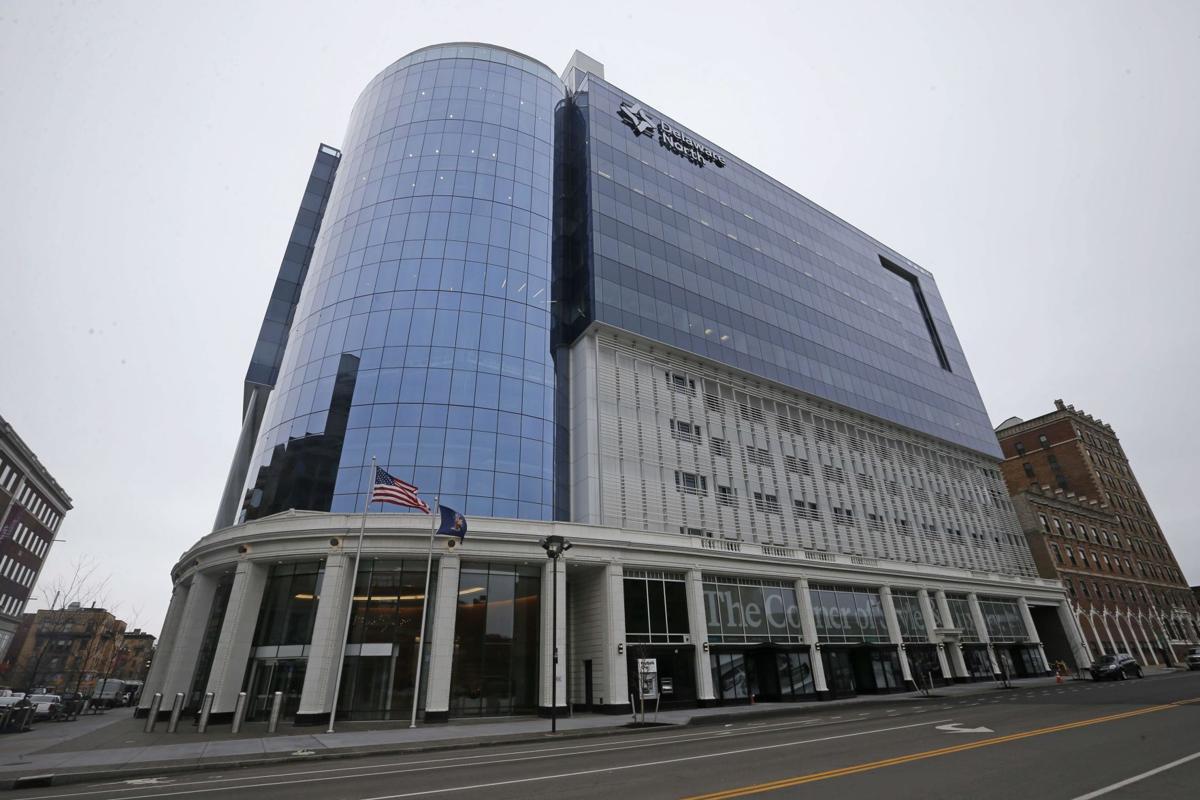 Delaware North, the Buffalo concessions and hospitality giant whose business operations have been hit hard by the Covid-19 pandemic, is eliminating 14% of its local full-time jobs, and 4% of its U.S. full-time workforce.
The company is permanently cutting 139 jobs in the Buffalo area, among 517 jobs nationally. The affected employees were notified Tuesday.
The family-owned company is reeling from the pandemic's affect on attendance at venues, including stadiums, airports, national and state parks, hotels and casinos. Executives said the dire situation, combined with uncertainty over how soon conditions will improve, forced the company to take drastic action.
"These are really capable people and they're losing their jobs not through any fault of their own," said Lou Jacobs, a co-CEO of Delaware North. "These are folks that in many instances we worked hard to recruit to our team. Frankly, it's painful to separate from them. Nonetheless, we just need to get from this side of the Covid crisis to the other side of the Covid crisis."
The local job cuts affect positions at the company's 250 Delaware Ave. headquarters, the Buffalo Niagara International Airport, Hamburg Gaming, Niagara Falls State Park, Buffalo Bills Stadium and 170 Northpointe Parkway in Amherst. The employees will receive severance packages and outplacement services.
Apart from the 517 eliminated jobs, Delaware North has about 6,850 full-time salaried and hourly workers in the United States who remain on leave, 480 of whom are in Western New York. The company still has an active workforce of 4,400 full-time salaried and hourly employees, including 382 locally.
Delaware North, owned by the Jacobs family, is one of the region's most prominent privately owned businesses. Before the pandemic struck, Delaware North was projecting revenues of $3.8 billion this year; now it says its revenues will be only about one third of that amount.
Jerry Jacobs Jr., a co-CEO, called the job cuts "gut wrenching." He recounted how Delaware North during the spring hoped the disruption caused by the pandemic would be short term. The company put a large number of employees on furlough and covered their health insurance costs for three months, through the end of June. But by then, it became clear business conditions wouldn't improve any time soon, he said.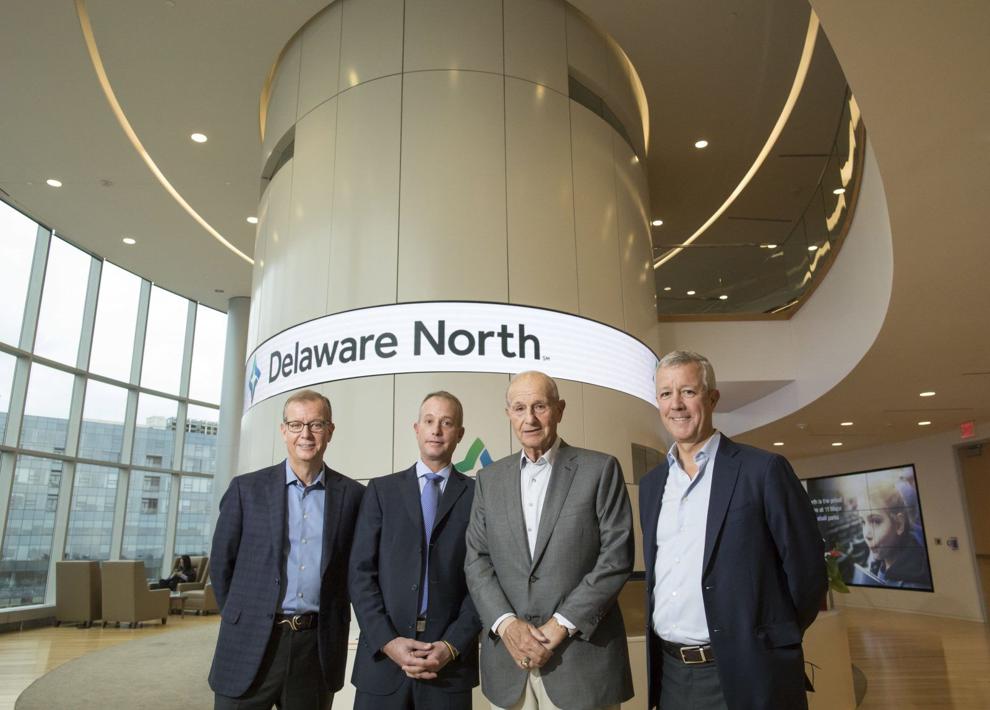 "At that point, we just didn't have the resources left, frankly, to be able to continue to pay their health care," Jerry Jacobs Jr. said. "We were looking at trying to figure out how we got through the end of the year."  In July, Delaware North permanently cut 100 jobs across the company.
While many businesses are struggling with the pandemic's economic fallout, Delaware North is tied to multiple industries where the suffering has been especially severe. Those industries depend on travel and large gatherings of people, exactly the type of activities that are restricted, have fallen off dramatically or have effectively disappeared during the pandemic.
Major league sports are one example. Delaware North provides concessions at a number of pro stadiums. But instead of tens of thousands of fans filling the stands and buying food and drinks, most of those venues are hosting games with no fans or with reduced capacity.
Jerry Jacobs Jr. said Sportservice, its sports hospitality segment, was expected to be a $1 billion business this year – accounting for more than 20% of its projected annual sales. Instead, he said, Sportservice "has literally, completely shut down. There's nobody working in Sportservice. It's staggering to see and it's something we never imagined."
The Jacksonville Jaguars were the only one of Delaware North's five NFL clients that allowed fans inside for the first week of games. About 14,100 fans attended the team's home opener on Sunday.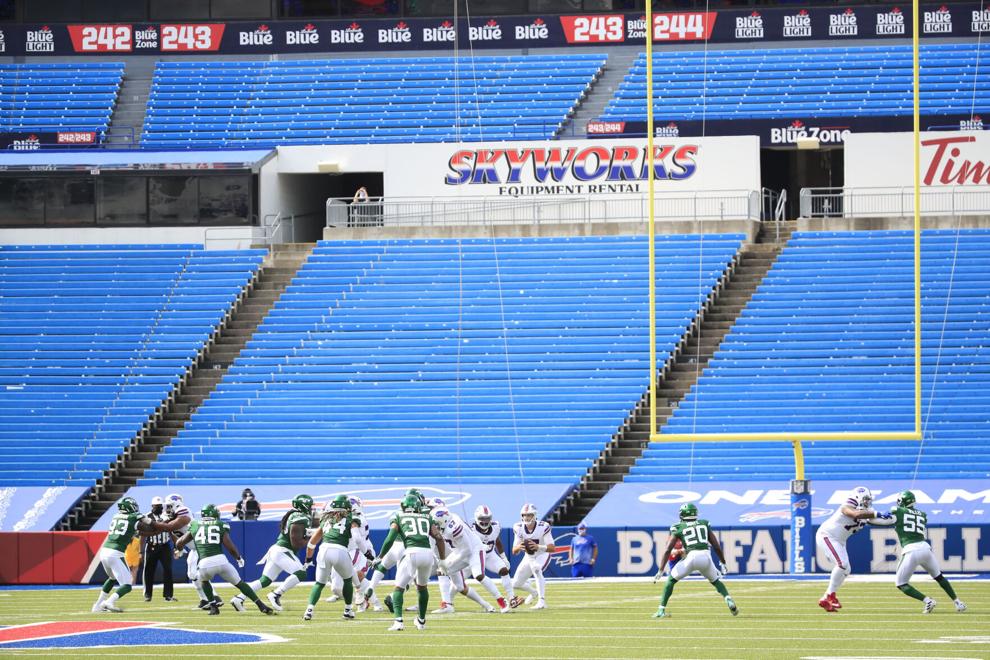 Jerry Jacobs Jr. said he is encouraged to see steps toward allowing fans to return, while operating within safety guidelines, although he cautioned that it could be a long time until its sports business is back to what it was.
"We're not going to see 100% [capacity] until we reach herd immunity or have a vaccine that is widespread and disbursed," he said. "That's a reality we just know. It's going to look like this for a while."
Delaware North also has accounts with 11 Major League Baseball teams. Fans haven't been allowed to attend any baseball games this season.
The travel industry continues to suffer, with fewer people flying, due to a mix of travel restrictions and health concerns about traveling. That affects the concessions business at the 23 airports where Delaware North operates. Business travel normally picks up during the fall, but no such turnaround is in sight this year, Jerry Jacobs Jr. said.
The biggest impediment to business travel is how few offices are open, with so many people working from home, he said. That trend could continue even after the pandemic eases, analysts have said.
"If you're a business traveler, you don't fly to somebody's house. You go to visit them in their office. Until offices open, you aren't going to see that travel."
While national and state parks are open, visitation has fallen, affecting lodging and other services the company provides at those locations. Lou Jacobs said the drop-off in international travelers has particularly hurt visitation to the Kennedy Space Center Visitor Complex in Florida, which Delaware North operates for NASA.
Casinos are also feeling the pinch from the pandemic. Delaware North says all 10 of its casinos and gaming rooms, in six states, have reopened, but more than half of them are operating at limited capacity. The company manages Hamburg Gaming, at the Erie County Fairgrounds, which reopened last week at reduced levels.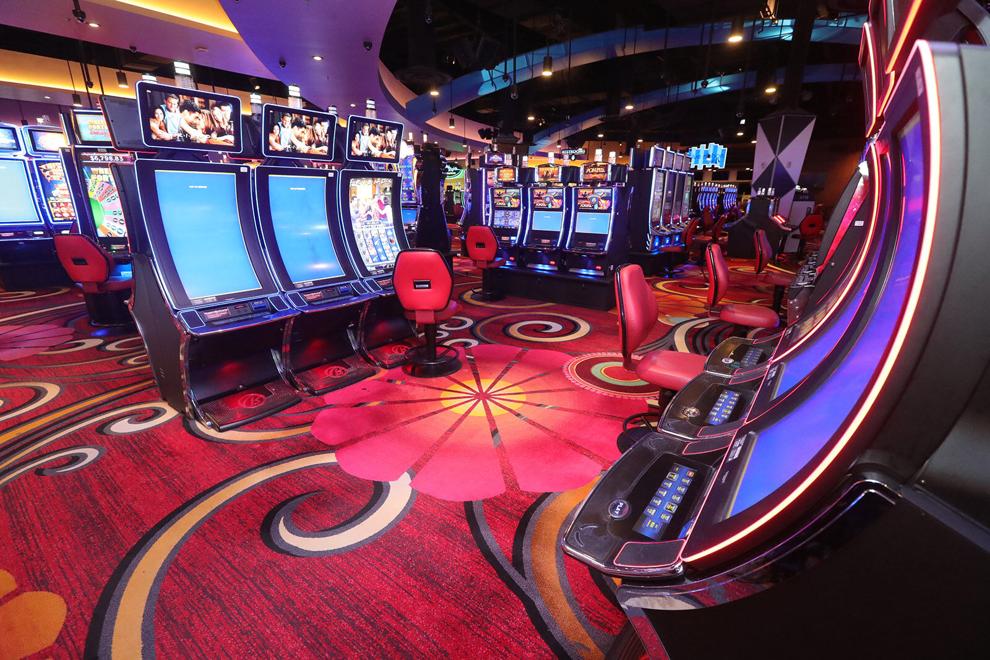 "We see a lot of pent-up demand where people want to get back to recreating and doing these things," Lou Jacobs said. "If there's any optimism here, it's when we get to the other side of this thing, people all seem to want to come back and go to sporting events, go to our gaming facilities. They want to go out to eat."   
Delaware North's dining segment is struggling, too. Its Patina Restaurant Group has locations in New York City, Los Angeles, Disney World and Disneyland.
New York City restaurants will be allowed to resume indoor dining in late September, but at 25% capacity. That restriction is difficult in the restaurant industry, Jerry Jacobs Jr. said.
"Until you can really get to full capacity, 100% capacity, you're really not open, you're really not in business," he said.
Delaware North traces its roots to 1915. The business has survived the 1918 influenza pandemic, world wars, a Great Depression and economic downturns over the past century. 
"Our grandfather had his battles, and our father had his," Jerry Jacobs Jr. said. "They were different and they were tough, too. But that's our job. We're supposed to have to manage through that."
Last year, Delaware North ranked No. 141 on Forbes' list of America's top privately held companies, based on revenues. The company said it reinvested $630 million back into its operations last year, including over $5 million locally. And Delaware North budgets $6.5 million a year for local charitable contributions.
The Jacobs brothers say they are hopeful business conditions will eventually turn around, but they have to manage the operations to match current realities.
"We don't have a crystal ball, but we think at some point, hopefully in (2021), there's opportunity on the other side of this," said Charlie Jacobs, CEO of Delaware North's Boston holdings. "But our No. 1 priority is to make sure that there is a business for these people to come back to, and in order to do that, we are making these very difficult decisions now."