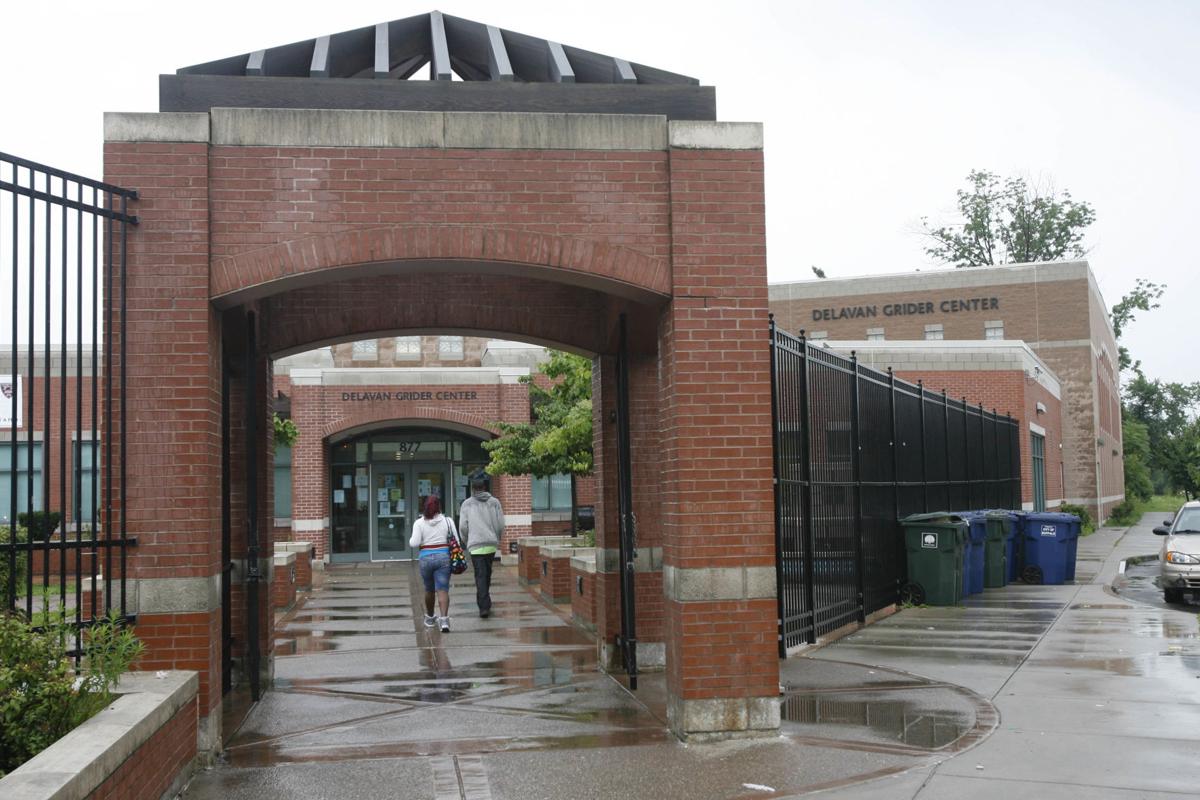 The state Health Department said Friday that all eligible Erie County residents soon will be able to book appointments for Covid-19 vaccinations at the Delavan-Grider Community Center in Buffalo.
So far, only residents of 10 ZIP codes in Buffalo and Cheektowaga are eligible to make appointments for shots at the East Side site. The vaccine will be administered starting at 8 a.m. Wednesday.
That's the same day Delavan-Grider appointments on the state website and telephone number, 833-697-4829 will be available to all eligible Erie County residents, the Health Department said.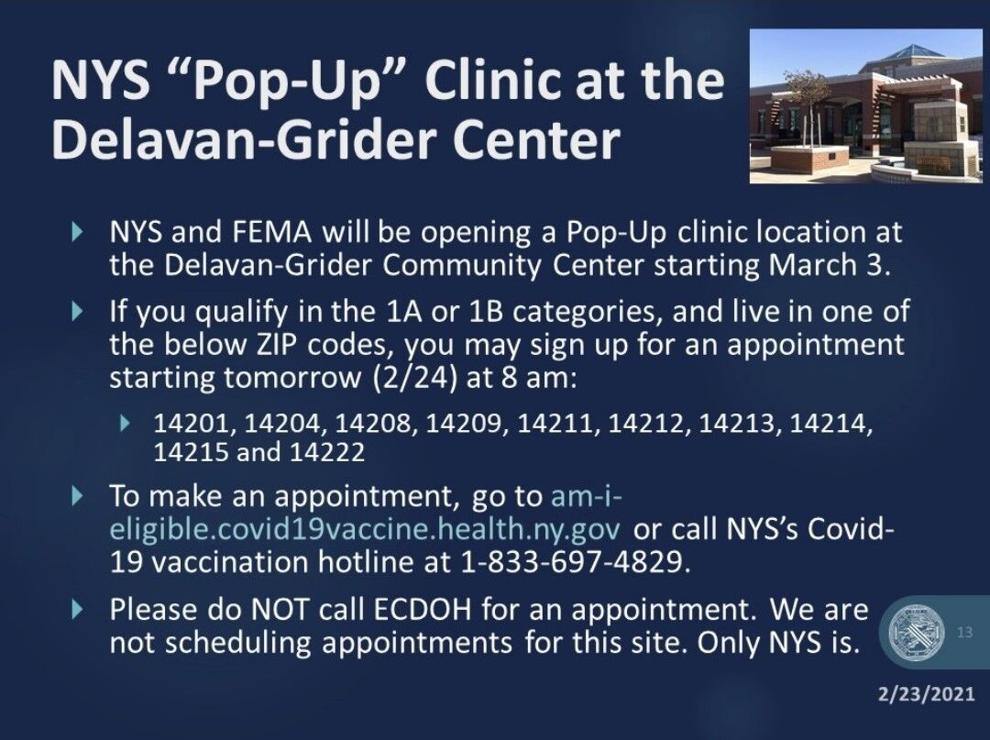 Those appointments can be booked based on availability at the time.
As of 4:30 p.m. Friday, there were 9,719 appointments left for first-dose dates from March 12-23 and 5,899 appointments for first-dose dates from April 14-27.
The booking of appointments for the 10 ZIP codes Gov. Andrew M. Cuomo considered underserved by the vaccine program began Wednesday.
"In less than 48 hours, more than 9,000 eligible individuals scheduled appointments to get vaccinated at the Delevan-Grider Community Center – filling nearly a third of all open appointments," a Health Department statement said.
"New York State, FEMA, county leaders, faith groups and community partners are working tirelessly to sign up more eligible New Yorkers in these ZIP codes to make sure these underserved communities have priority and first access. These efforts will continue until all appointments are filled.
"As the State-FEMA vaccination sites use Pfizer vaccine, the scheduling is staggered so second-dose administration can happen in a timely manner. As second doses are automatically scheduled, there are no open slots on days reserved just for second doses," the Health Department said.