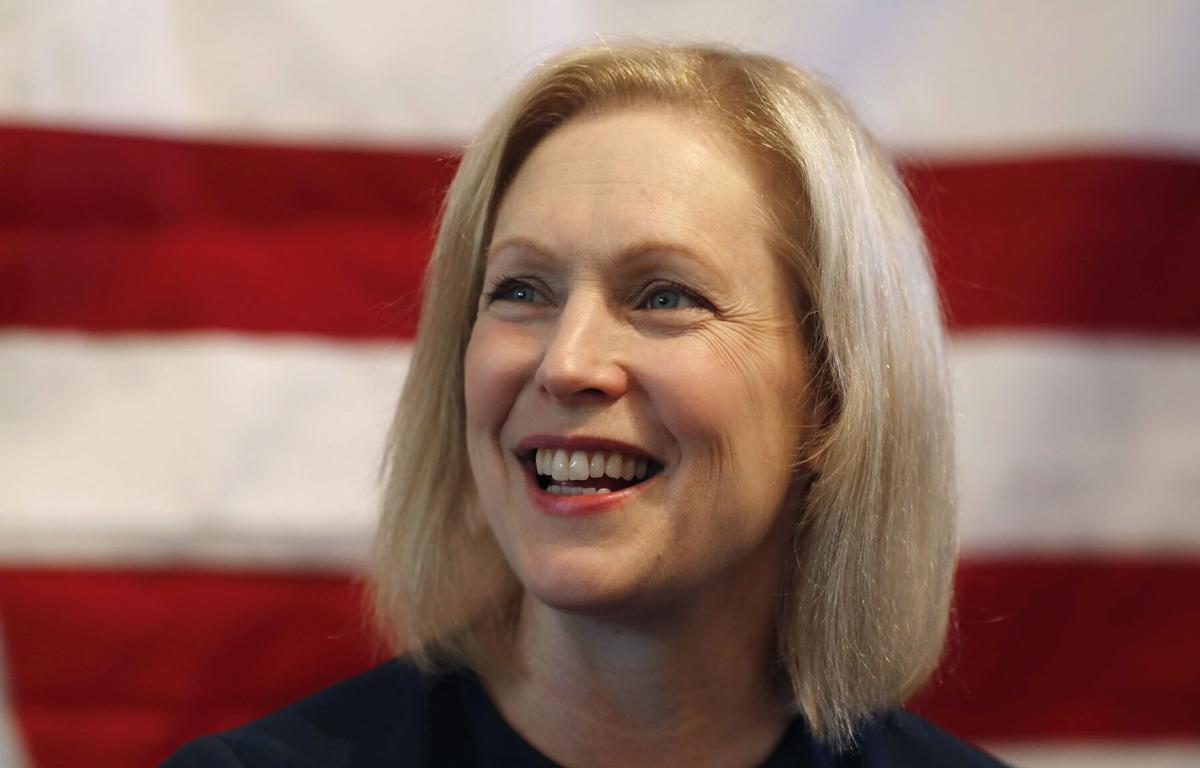 WASHINGTON – Sen. Kirsten E. Gillibrand is on the cusp of winning her eight-year battle to reform the military justice system to crack down on sexual assault in the armed services.
Gillibrand, a New York Democrat, announced Thursday that she had secured 61 co-sponsors for her Military Justice Improvement and Prevention Act. She needed at least 60 senators to back the bill to ensure that opponents could not use a filibuster to block it from moving forward.
"This is a defining moment," Gillibrand said. "Since I first started working to reform military justice in 2013, we have twice been blocked by the filibuster standard of 60 votes, despite having a majority of the Senate in support."
The bill is now is likely to pass both houses of Congress and become law sometime this year, said Sen. Charles Grassley, an Iowa Republican and an early backer of the bill.
"It's utterly unacceptable that so many of those who serve our country in uniform have dealt with a system that's broken," Grassley said. "The hard work of our coalition, especially Senator Gillibrand, has brought us to the cusp of passage."
Commanding officers now decide whether to prosecute sexual assaults in the military, but Gillibrand's bill would strip them of that duty. Under the bill, independent military prosecutors would decide when to prosecute cases involving major crimes, including rape and sexual assault, murder, manslaughter, child endangerment, child pornography and negligent homicide.
The number of Senate cosponsors of Gillibrand's measure has more than doubled this year, and in an interview Thursday, Gillibrand said as many as 75 senators may vote for it.
She attributed the bill's growing support to several factors: President Biden's support, the backing of Sen. Joni Ernst – an Iowa Republican and an Army veteran – and a damning report on the climate at Fort Hood, where 20-year-old Army Spc. Vanessa Guillen was murdered last year after reporting that she was being sexually harassed.
"A lack of progress" in combatting sexual assault in the military also helped push the bill forward, Gillibrand said.
The Department of Defense estimates that at least 20,000 service members experienced sexual assault in Fiscal 2018, the last year for which statistics are available, yet only 600 members of the military faced court martial after being accused of such crimes.
Seeing that data, Gen. Mark A. Milley, chairman of the Joint Chiefs of Staff last week dropped his opposition to taking prosecutorial decisions away from commanding officers.
"We the chain of command, we the generals and colonels, the captains and so on, we have lost the trust and confidence of those subordinates in our ability to deal with sexual assault. So we need to make a change," Milley told reporters.
That's just what Gillibrand has been saying for years.
"For decades, sexual assault in our military has been an uncontrolled epidemic hurting readiness, recruitment and morale," she said. "This common-sense legislation will ensure that the justice system works for all service members and enact measures to help prevent sexual assault across our armed forces. I am proud to lead my colleagues in the fight to pass this bipartisan legislation – it's clear we have the momentum to get it done."