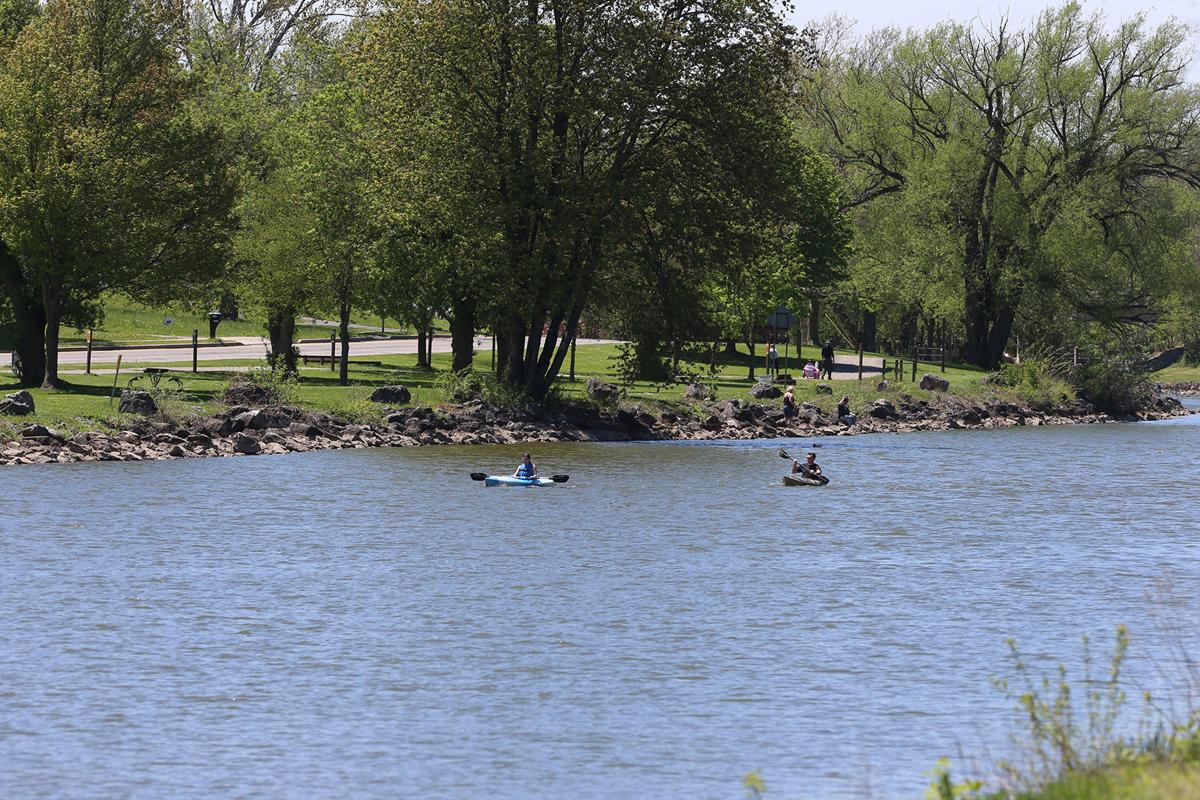 Ever since the New York Power Authority took charge of the Erie Canal in 2017, business owners and canal supporters have worried about the long-term prospects for the nearly 200-year-old waterway.
Last week, they received another shock when David Mellen, deputy director of the authority-controlled Canal Corp., disclosed during an online stakeholder meeting that the canal may not open until Memorial Day this year and could close as early as mid-September.
Its operating hours also could be reduced from 15 hours a day to 10 hours.
In addition, buried in Gov. Andrew M. Cuomo's budget message this month was a proposal to rebrand the canal and the trail beside it as, collectively, the "Empire Line."
"It sounds like a railroad track," said one canal stakeholder, who asked not to be identified for fear of drawing Cuomo's ire.
"One of the big concerns is that it's going to be death by a thousand cuts," Erin Tobin, vice president of policy and preservation for the Preservation League of New York, said in an interview Friday.
Shane Mahar, spokesman for the Canal Corp., an NYPA subsidiary, said several scenarios are being discussed for opening and closing dates.
He said the notion Mellen mentioned of keeping the canal open from 9 a.m. to 7 p.m., instead of the traditional 7 a.m. to 10 p.m., is tied to low levels of evening traffic.
"It's all very preliminary and we're certainly not settled on anything yet," Mahar said. "We certainly would have a conversation with the same group of stakeholders as we work through all of this."
He said the schedule Mellen mentioned Jan. 20 was tied to the need for winter canal maintenance, which has been made more difficult by the pandemic.
"The infrastructure is aging," Mahar said. "Things are slow because of Covid. We've got employees out on quarantine, there's new PPE protocols, there's social distancing protocols. Everything's taking a little bit longer than it usually does."
Mahar denied that the state's eventual plan is to close the canal, which opened in 1825 as the crucial transportation link between the Great Lakes and the Atlantic Ocean.
"That is certainly not the case. Not this administration, not this governor," Mahar said.
Cuomo's budget message sought "$300 million over the next five years to integrate the Empire State Trail and Erie Canal into a new 'Empire Line' system that will stimulate tourism and economic development, address environmental challenges unknown a century ago, and create an asset that will improve the quality of life in communities along the 360-mile spine of the Erie Canal."
Tobin scorned the Empire Line brand.
"You're rebranding one of New York's iconic landmarks with a name that really doesn't mean anything," Tobin said. "This is a National Historic Landmark."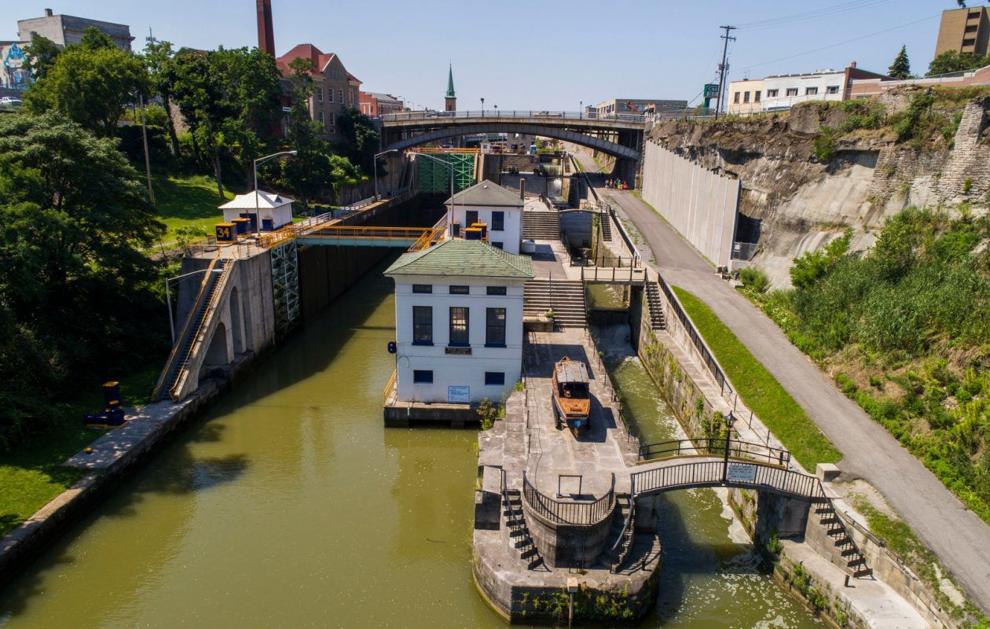 She told a State Legislature budget hearing Wednesday, "I would imagine we would no sooner wish to rename the Erie Canal than we would Niagara Falls or the Brooklyn Bridge."
Businesses say cutting the canal season, which a few years ago lasted from April to November, does them no good.
"It would kill us," said Mike Murphy, owner of Lockport Locks and Erie Canal Cruises.
His boat tour sales fell 75% in 2020 because the canal didn't open until June 26, which NYPA blamed on the pandemic, and closed Oct. 14 when NYPA refused stakeholders' requests for a longer season.
"The delayed opening and closing dates hand-tie the few small businesses that remain open in 2021, particularly the boating businesses, marinas and those associated with Erie Canal tourism venues in the many small towns along the entire canal route," said David Granoff, chairman of Canal New York, a private canal promotion group.
"We don't want this to be a repeat of the 2020 Covid catastrophe," Granoff said.
"I think there's only four (boat) operators left on the canal," Murphy said. "There's no place to turn. They can squash us like a fly. If I go out of business, that's 65 to 70 jobs out the door."
"I continue to wish there was a bit more genuine engagement with the canal stakeholders, tuning in to projects that are community-driven and not NYPA consultant-driven," Tobin said.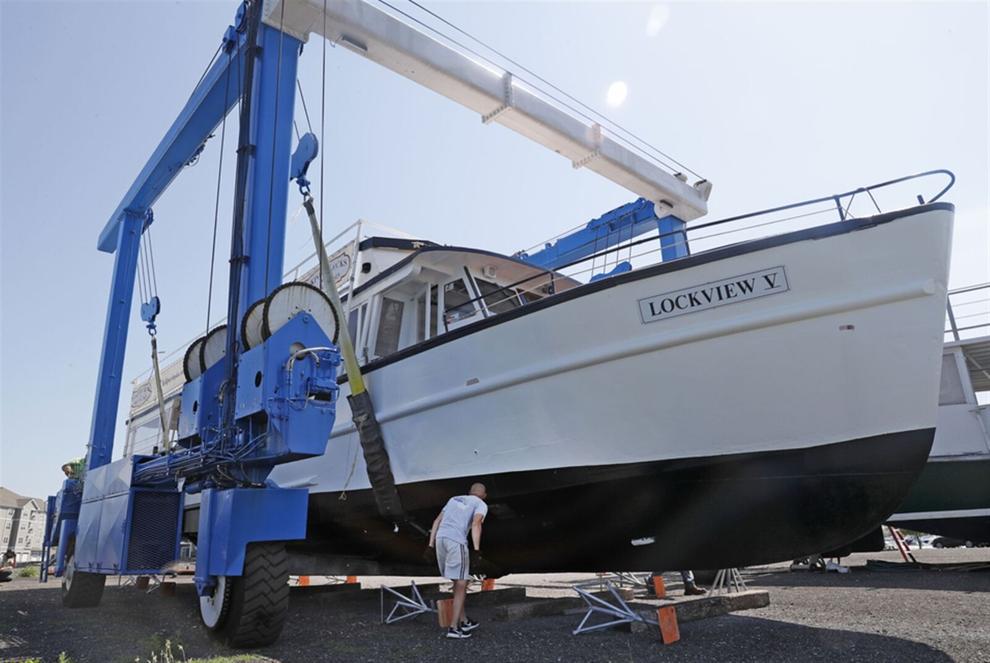 "Years ago you could pick up the phone, call somebody at the canal," Murphy said. "You'd know who to call, but now there is nobody. It's past being disturbing."
The Buffalo News revealed in October 2019 that the Reimagining the Canal plan called for closing some parts of the canal to prevent invasive species from making their way inland from the Great Lakes. After canal stakeholders howled, the final version of the plan, issued in January 2020, said the closures needed to be studied more.
Tobin said there are environmental reports that show the state's goal of preventing invasive species can be met without canal closures.
"In 2021, $40 million will be invested in economic development and climate resilience and sustainability projects along the canal to stimulate tourism and recreational activity, restore wetlands, and provide grants to farmers to develop irrigation systems that access canal waters for the production of high-value crops," Cuomo's budget message said.