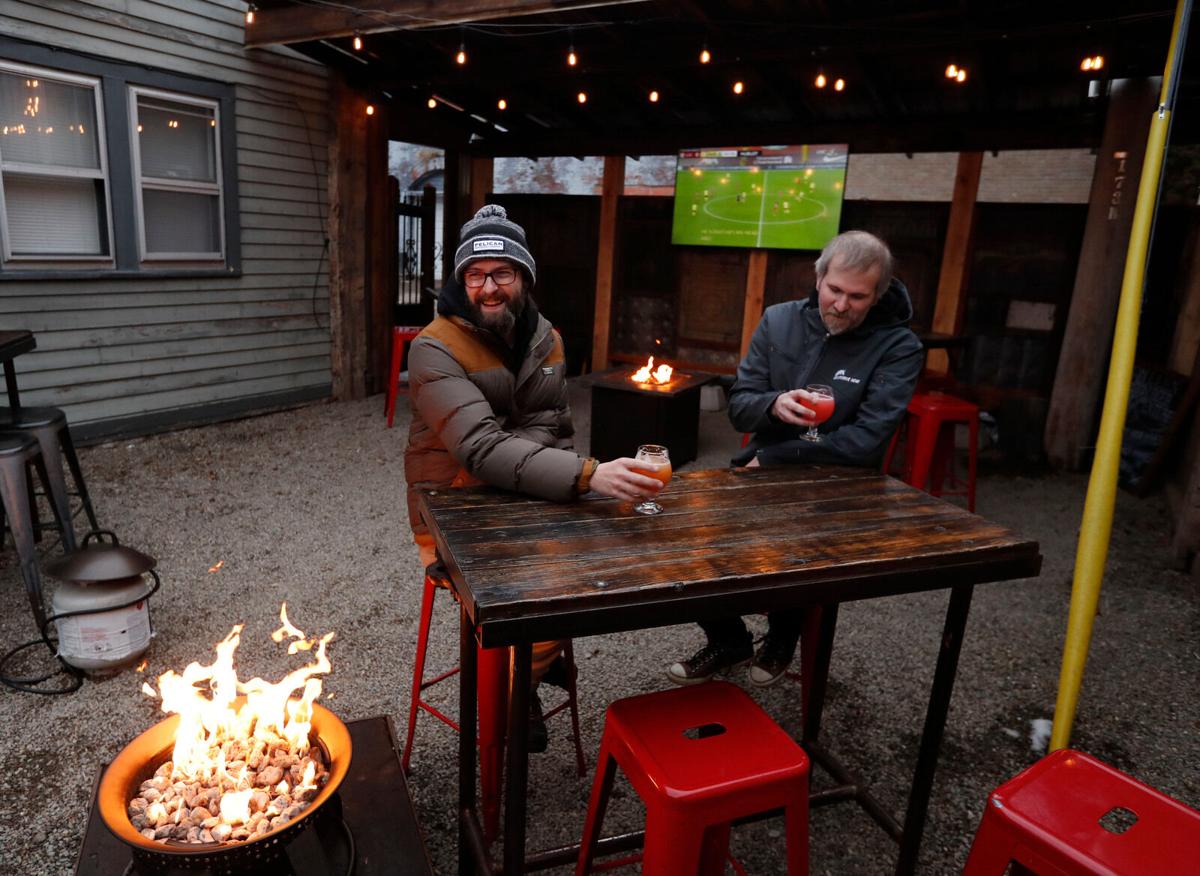 Don't let the Buffalo Niagara region's 7.5% unemployment rate deceive you.
The job market isn't nearly as good as the jobless rate makes it seem.
To be sure, the trend is accurate. Unemployment has eased greatly since the pandemic began. The December jobless rate is less than half of the 19.3% peak back in April. Even with a December jump caused by the state's orange zone restrictions, it's less than 3 percentage points higher than the 4.7% rate a year ago, despite the worst economic downturn since the Great Depression.
That's good, and there's no disputing that far fewer people are out of work than during the early days of the pandemic.
But the unemployment rate also is deceiving, local economists said. Much of the decline is due to thousands of workers deciding not to look for a job during the pandemic. And it masks concerning trends in hiring that saw the region lose roughly 6,000 jobs during the final two months of 2020.
Neither of those trends are what you would see in a truly healthy job market, where you want more jobs to be created, generating more opportunities for employment and advancement. That, in turn, lures more people into the local workforce, either by convincing them that they will be better off holding an easily attainable job, or by getting people to move here because they think they can land a good job.
The opposite is happening here.
Since the pandemic hit, the pool of workers who say they have a job or are actively looking for one has shrunk by more than 2%. That doesn't sound like much, but in the Buffalo Niagara region, that's more than 11,000 people who have given up on finding a job since February.
Some may be discouraged and don't think they can find a job that suits their skills in the midst of the pandemic. Others may have decided to stop working because they don't want to catch Covid-19 or risk bringing it into their homes. Still others may have decided to stay home with their children with most local schools operating under a model that has students being taught remotely at least part of the time.
Whatever the reason, fewer workers seeking jobs pushes the unemployment rate lower, since people who aren't actively looking for a job aren't counted in the jobless rate calculation.
That means thousands of local workers aren't being counted in the unemployment rate. If a portion of those sidelined workers returned to the labor force, the current unemployment rate would be about a percentage point higher, according to an analysis by Canisius College economists George Palumbo, Mark Zaporowski and Julie Anna Golebiewski.
"A true unemployment rate is probably closer to 8.5%," Golebiewski said. "The unemployment rate better reflects economic reality now that the labor force has started to grow."
Just as concerning, it's not getting any easier for workers who want a job to find one.
The number of people holding jobs has trickled lower over the past five months, mostly because of the surge in unemployment filings during December, as the orange zone restrictions kicked in.
That means the job market stagnated from August to November and took a turn for the worse last month. It's at a point where there still are 22,000 fewer people with jobs than there were a year ago. Put another way, 1 of every 25 workers who had a job a year ago now can't find one.
"Since August, the count of those employed has remained largely the same, so most of the changes in the unemployment rate were due to changes in the size of the labor force locally," the Canisius economists concluded.
The lifting of the state's orange and yellow zone restrictions will help, but the most draconian of those limits already had been undone by court challenges or policy changes by the Cuomo administration. Still, the reopening of restaurants won't be completely reflected until the February job numbers come out in late March.
For the job market to regain its strength in the long run, it's important that those sidelined workers resume their hunt for jobs. Right now, our labor pool is smaller than it has been since at least 1990 – that's as far back as State Labor Department records go – and likely decades before that.
Before the pandemic, when unemployment was hovering around 5%, one of the big complaints from local business executives was how hard it was to find workers with the skills needed to fill the jobs that were available.
Unless those 11,000 workers return, filling available jobs will be even harder – and if it becomes too difficult, that could stop businesses from moving here, make them reluctant to expand here or cause them to move away altogether.
For now, few businesses are expanding, so that's not a pressing concern. But it could become one as the year unfolds and vaccines allow more normal economic activity to resume.
What happens to the job market, and how quickly it rebounds, largely depends on how fast the rollout of vaccines goes. Once most people are vaccinated, schools can reopen and office workers can return. We can start traveling and going to restaurants and concerts and movies again.
"We might expect, with the vaccine, for this to come back like a normal recession if we can get enough people vaccinated," said Fred Floss, a SUNY-Buffalo State economist. "As long as we can get the vaccines out and people back to school and things like that, I think we'll do fairly well."