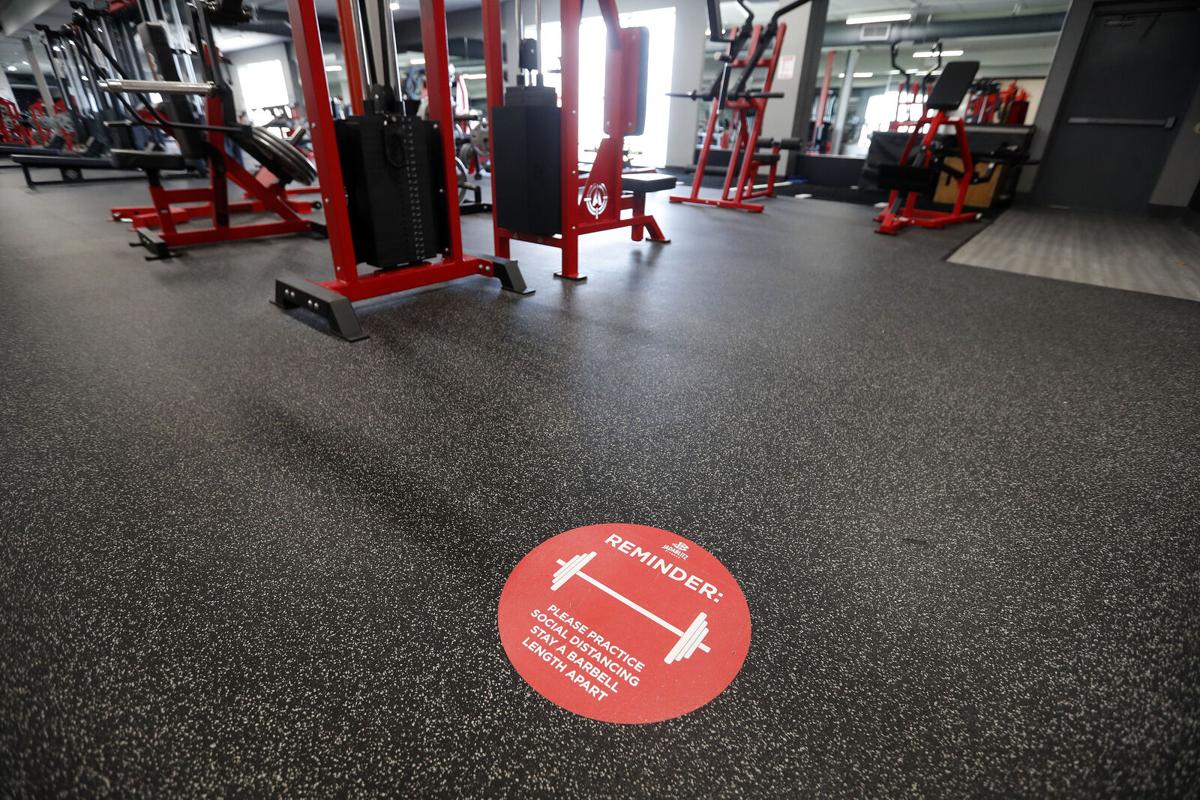 The notion of the Buffalo Niagara economy getting back to normal seems more distant than ever.
Covid-19 cases are spiking. Gyms, hair salons and a smattering of other businesses already are closed across much of Erie County's orange zone, and Gov. Andrew M. Cuomo warned this week that we could be headed for a red zone designation that would impose much more draconian limits on businesses.
Cuomo cautioned that, with the holidays coming up, Covid-19 cases could keep rising into mid-January if family gatherings further fuel the outbreak.
That's enough to send chills through every business across the Buffalo Niagara region, because – if Cuomo's fears turn into reality – it means the recovery from the second dip in the Covid-19 recession won't begin until sometime in early 2021.
Even before the latest setback, the Buffalo Niagara region was regaining jobs at a subdued pace that wouldn't have led to the recovery of all the jobs that vanished during last spring's lockdown until March 2021 – nearly a year later.
Now, with local unemployment at 6.9% during October, the job cuts are starting anew, stalling the tepid recovery, and pushing the day when the economy gets back to normal further down the road into the spring or even summer.
"These things can take a while to get back," said Fred Floss, a SUNY Buffalo State College economist.
And that would mean several more difficult months for small businesses that already took a big hit during the first lockdown.
"We know there are numerous businesses that just squeaked by in the second quarter – and they did it with significant assistance from the federal government," said Julie Anna Golebiewski, a Canisius College economist.
Now the layoffs are starting again and there's no supplemental unemployment benefits for those displaced workers – just the standard weekly benefit that maxes out at a little more than $500 a week. Gone are the Paycheck Protection Program loans that helped businesses keep workers on.
"With the first one, people got through it because they got the extra money," Floss said. "Now that's gone."
And now, if conditions here worsen, those business owners are looking at some tough decisions – about how they will get through the latest wave of restrictions and, maybe, whether they even have a chance to get through another downturn after business remained sluggish through the summer and fall.
"If it's for an extended period of time, I think we'll see more closures," Golebiewski said.
"It isn't as though they were able to build up any assets to cover themselves during this unknown period," she said. "Business owners are being forced to make these decisions in a cloud of uncertainty – and that cloud is much thicker than it was in the spring."
Even with the recovery through the summer and fall, consumer spending in Erie County is down by more than 7% through the first week of November, and it's off by 10% in Niagara County, where travel and tourism is an even bigger part of the local economy, according to economic data tracker Opportunity Insights.
The impact of the job losses during the recession also has fallen much more heavily on low-wage workers, the Opportunity Insights researchers found. Through late September, Erie County has lost nearly 22% of its low-wage jobs, paying $27,000 a year or less, while middle-wage jobs, paying $27,000 to $60,000 a year have held steady. High-wage jobs, paying more than $60,000 a year, have actually increased by almost 9%.
Higher-wage workers tend to be more able to work from home, while lower-paying jobs are likely to be more heavily involved with direct customer service, at places like restaurants or hotels or stores, that have been hit especially hard as the pandemic has stopped most travel and kept consumers from venturing out as they once did.
So far, banks have been patient with customers struggling to pay back their loans. Moratoriums on evictions have protected renters who are falling behind on their rent, though those protections are set to expire at the end of the year.
"I'm really concerned about how people making less than $50,000 a year are going to get through this," Floss said. "Are banks going to be as kind? Are there going to be evictions?"
If Erie County turns red – and the red zone encompasses as much area as the current orange zone – Golebiewski worries that small business owners will be pushed to the brink without more government assistance.
"If this lasts longer than a month, business owners are going to see that their decisions are almost made for them," she warned. "They've run out of their personal safety net in terms of their own assets – and they've run out of government assistance."
For many small businesses, it could be a stressful holiday season.