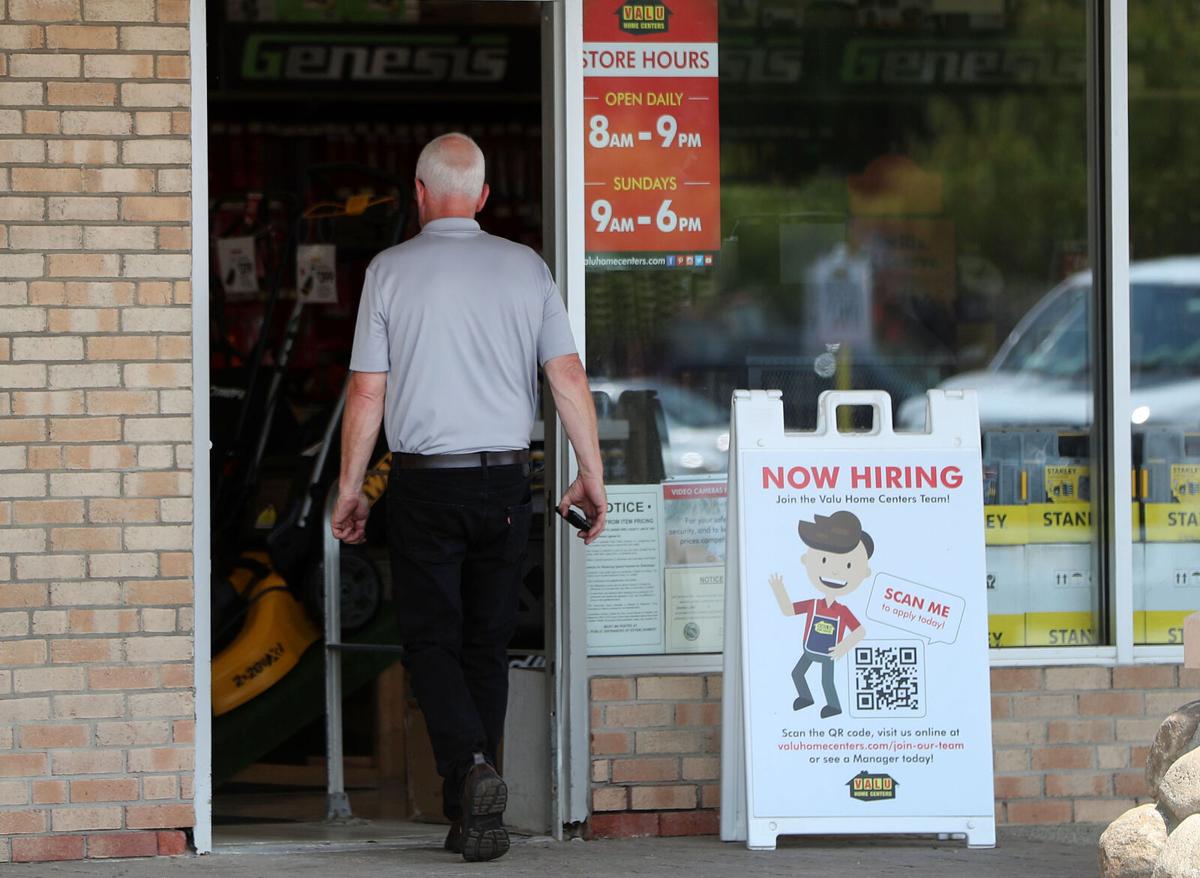 The Covid-19 job surge is losing strength because hiring is so hard.
And if workers can't be coaxed back into the labor pool, the Buffalo Niagara region's recovery from the Covid-19 recession could drag on.
If the region keeps adding jobs at the pace it has over the past three months, we would be fully recovered by September.
New data from the State Labor Department on Thursday showed that the region's hiring surge, which had been returning about 8,000 jobs a month during a three-month spurt that started in February, cooled to less than half of that pace in June.
Even more concerning, the 3,700 jobs that were filled were narrowly focused at the bars and restaurants and hotels that had suffered so much during the downturn. With most operating restrictions now lifted, leisure and hospitality jobs now are pretty much back to where they were before the pandemic started.
That's a big accomplishment, but it masks a concerning weakness in the rest of the region's economy. Aside from a modest bump in hiring for professional and business services, there was virtually no job growth from May to June in almost every other part of the local economy - from financial services to construction to manufacturing.
The drop in the jobless rate, combined with the jump in hiring last month, reflects the significant strengthening that is taking place within the region's job market as it rebounds from the severe job losses that occurred during the early days of the pandemic.
That's worrisome because it's a sign that the low-hanging fruit in the recovery has been pretty much picked. And we're still down about 30,000 jobs from where we were in June 2019, so the recovery is far from over.
Now that the economy is operating without many Covid-19-related restrictions, it is the more difficult structural issues that are holding back the recovery.
"If the workers were there, we could definitely be growing faster," said Timothy Glass, the Labor Department's regional economist in Buffalo.
Some workers aren't comfortable returning to their jobs with Covid-19 still lingering. Others aren't feeling immediate pressure to get a job when they can collect unemployment benefits, and a $300 weekly supplemental payment.
Affordable child care is a nagging problem that keeps many workers from taking a job. Tighter restrictions on immigration have limited a source of new workers for those entry level jobs that now are so hard to fill, said Fred Floss, a SUNY-Buffalo State economist.
Our job losses, once far worse than the rest of the country, have moved within spitting distance of the U.S. shortfall. Unemployment is only modestly worse here than it is nationwide.
And there is a growing disconnect between actual wages and the wages that workers expect in a job market where competition for employees is so tight that many are taking out billboards to publicize their openings. Companies are offering signing bonuses and other sweeteners, but for many, starting wages in the $17 an hour range don't resonate – especially when the minimum wage for fast-food workers is $15 an hour.
"With those jobs at places like warehouses and manufacturers, they're going to experience pressure to increase the gap between what they offer and the wages these individuals made at fast-food restaurants during Covid," said Julie Anna Golebiewski, a Canisius College economist.
Beyond that, though, there are going to be lasting changes from the Covid-19 recession.
The jobs from the small businesses that shut down during the pandemic won't come back until new businesses form to take their place. Those jobs likely will be different from the ones that went away, requiring different skills or different types of workers. And it will take years for that new business formation to take place, Golebiewski said.
Many retail jobs – 1,700 have vanished since June 2019 – won't be coming back, regardless of the recovery, because we're shopping more online and we're likely to keep doing so, she said.
Unemployment is at its lowest level since the pandemic began, dropping to 6.2% in April.
Other jobs have been replaced by automation, Golebiewski said. Rising wages helped spur fast-food businesses and retailers to install self-checkout and automated ordering kiosks, partly to save money as the minimum wage increased, but also partly because the Covid-19 pandemic mandated that we eliminate person-to-person interaction as much as possible. There's no turning back, there.
The continued shutdown of the Canadian border is hurting tourism and stores, especially at malls like the Fashion Outlets of Niagara Falls and the Walden Galleria. Will those Canadian shoppers come back, or will they be content to shop online, too? And will the border crossing after the reopening be so cumbersome that it discourages people to venture across?
"Malls are becoming much more restaurant and entertainment-driven, and then you do some shopping," Floss said. "How many people from Niagara Falls or Toronto are going to come down to eat? I think that's going to be a problem."
Of course, there are bright spots, too. Good-paying sectors, such as manufacturing and financial services, are down only about 2% from their pre-pandemic employment levels. Construction is up a bit. And transportation and warehouse jobs have increased by 5% since June 2019.
But the fast part of the recovery is mostly finished, though Floss thinks the July job numbers will continue to be bolstered by seasonal hires now that the pandemic has waned.
Beyond that, what remains will be harder to regain and take longer to do.
"Over the last three months, we've been improving at quite a clip, but that's been slowing," Glass said. "It's going to be a slow process. This isn't like a car where you can start it and stop on a dime."