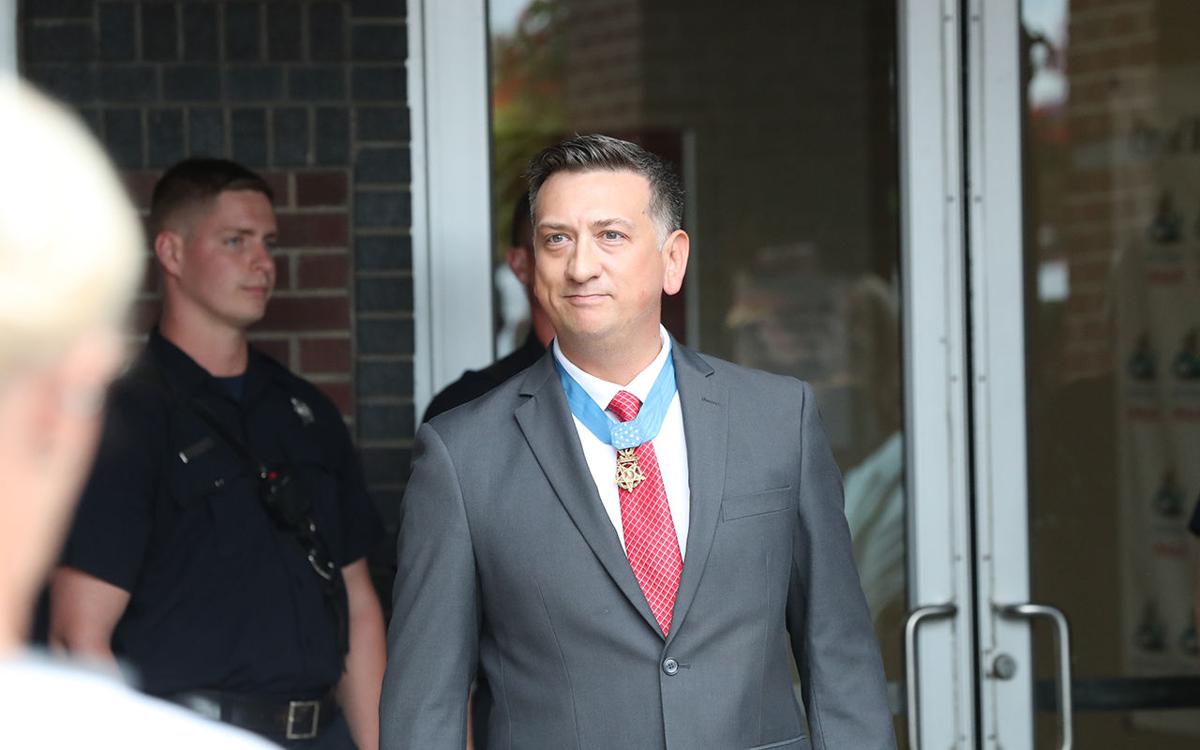 David Bellavia has been named the replacement for talk show host Sandy Beach on the WBEN-AM morning show.
Bellavia is a Medal of Honor recipient who previously was an on-air host on the station in 2013 and was afternoon co-host alongside Tom Bauerle from 2016 to 2019.
He starts his new role at WBEN from 9 a.m. to noon Aug. 3.
Radio insiders expected Bellavia to replace Beach, who announced last week that he would be retiring at the end of July after 60 years in broadcasting.
Tim Holly, senior vice president and market manager of Entercom Buffalo, announced Bellavia's hiring.
"David is a true representation of an American patriot and the perfect choice to help unite our listeners each morning," said Holly in a release. "David has a bright on-air future ahead of him and we're excited about his return to the WBEN airwaves."
"I have a deep respect for Sandy Beach and am truly humbled to have my own program on WBEN," said Bellavia in the same release. "My goal is to completely reinvent how local talk radio is perceived and make WBEN the place where Buffalo comes together to start their day."
Bellavia took a leave from the station in 2019 to tour the country on behalf of the U.S. Army after receiving the prestigious Medal of Honor.
He also has been awarded the Silver Star for his actions during the Second Battle of Fallujah, the Bronze Star, three Army Commendation Medals, two Army Achievement Medals and the New York State Conspicuous Service Cross.
A former U.S. Staff Sergeant and former congressional candidate, Bellavia also is the author of "House to House: An Epic Memoir of War."
Get local news delivered to your inbox!
Subscribe to our Daily Headlines newsletter.